ES-Event Services Deploys VUE al-Class Line Array at 2019 XJAZZ Festival in Berlin
BERLIN, Germany – Berlin's central church, The Emmaus Kirche, served as one of the performance venues for 2019's XJAZZ Festival. The multi-day festival hosted a mix of jazz along with world, neo-class, EDM and techno music across five days in May. ES -Event Services supported the event for the fifth year with VUE speakers, supporting 13 performances with an al-Class line array system.
More details from VUE Audiotechnik (www.vueaudio.com):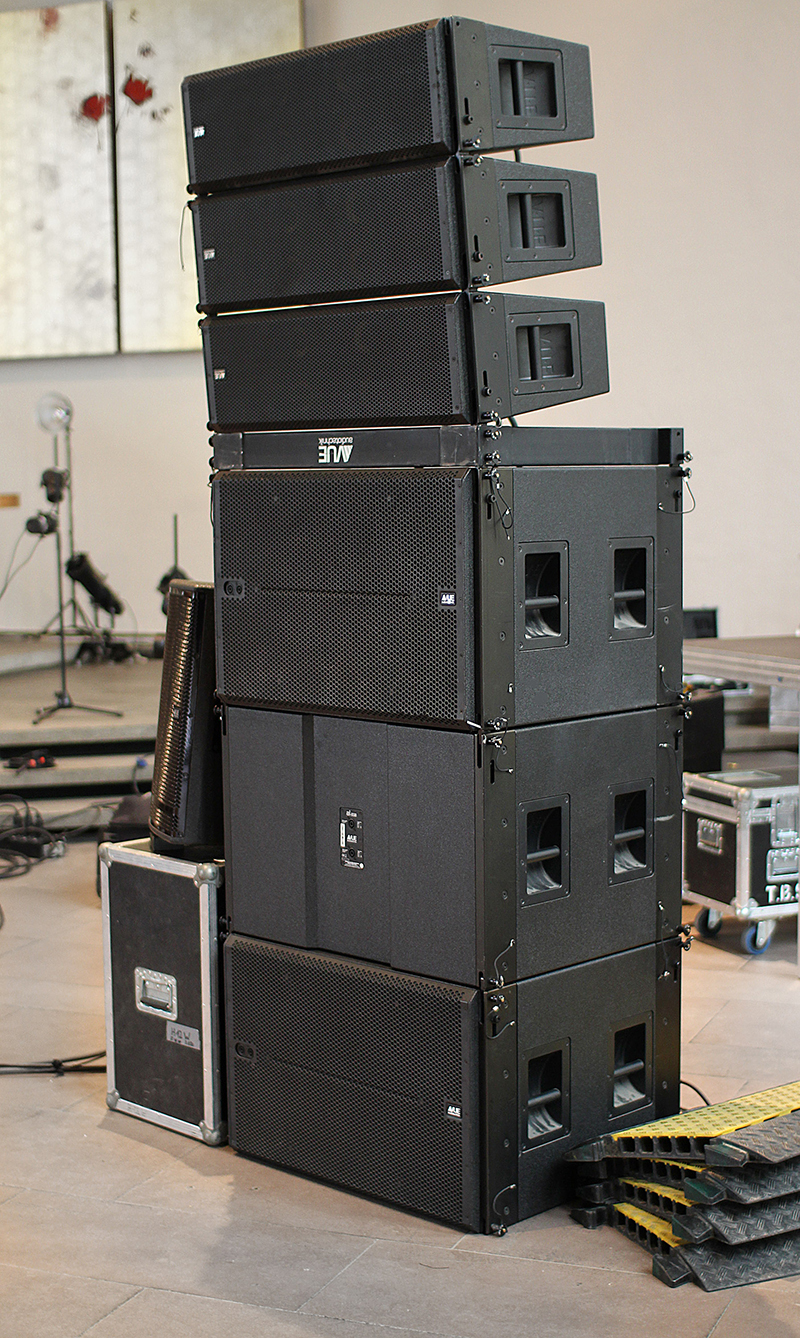 From May 8th-12th ES -Event Services provided world-class audio for the 5th year in conjunction with VUE. 13 performances took place through an al-Class line array system. For the first time in the event's 5 year history, the sound system was entirely digital with all audio routed to the SSL console and stage racks back to the VUE Audiotechnik main system through AES/EBU.
To overcome the acoustic challenges inherent in the after WW II rebuilt church, Lutz Hoffmann, head of ES-Event Services, specified an all-VUE system configured with a tightly focused main system paired with a smaller yet broader in-fill, and a cardioid subwoofer configuration. "The frequency response, clarity, linearity, dynamic and ease of use of the VUE al-class line array and al-8SB subwoofers made it the ideal system for this unique venue, and we got around the churchs reverb quit well" explained Hoffman. The system included 2 ground-stacked rigs of 3x al-8 line array modules with low-end support provided by 3x al-8sbs in CSA configuration underneath each array; while 2 h-8s provided in-fill. For the very last performance from Acid Pauli ( electronic artist ), 2 hs-221s were added to provide ultra-low 27hz Sub punch, and formed a unique end-fire CSA array with the al-8SB´s.
And much to the satisfaction of the event organizers, performers and their engineers consistently commented on the system's performance. "Almost everyone approached me after the show and raved about the clarity and dynamic range of the VUE system," said Sebastian Studnitzki, multi-award winner, XJAZZ founder and main curator. "Furthermore, those engineers who had not yet had a chance to mix on an al-Class system told me they could understand why VUE has developed such a following in the global touring market and were so happy to see us bring it to the XJAZZ stage."
The festival took place in various Kreuzberg district locations with nearly 90 individual acts, shows and workshops. The line-up featured a variety of upcoming young artists from all around the world. The festival has taken its place in European Jazz landscape as it is now expanding into other European cities. More details at www.xjazz.net.
Leave a Comment: