Product Hits of InfoComm 2019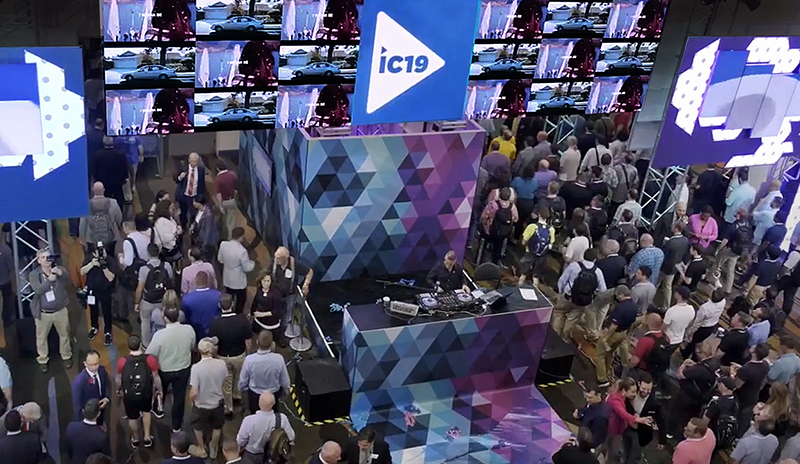 InfoComm made its biennial return to the majestic (and magical) Orange County Convention Center in Orlando, FL from June 8 to 14, 2019 for its annual expo. Aside from hosting the show in a town packed with tourists and screaming little kids the week school lets out, this year's event did not disappoint. According to show producer AVIXA (the Audiovisual and Integrated Experience Association, avixa.org), this year's tradeshow featured nearly 950 exhibitors and attracted some 44,129 registered attendees. One especially positive sign was that 37 percent were attending for the first time and 18 percent traveled to the show from 117 countries outside the U.S. Another healthy indicator was nearly 40 percent of the showgoers were under the age of 40, as the show continues to draw from the next generation of sound reinforcement and audiovisual pros.
"It's been a truly remarkable week," said AVIXA senior VP of exhibitions Rochelle Richardson. "The feedback from exhibitors has been outstanding. Many told us they had exceeded past records for booth visitors by early on the second day, an indication of very engaged attendees. And the sheer number of people absorbing our content — everything from the packed room for Tuesday's Emerging Trends Day to the crowds at Center Stage — is some of the best validation we can receive of InfoComm's value to the industry."
Of course, beyond InfoComm's wide range of educational sessions and programs, a major draw continues to be the show floor (and packed audio demo rooms), showing hundreds of new products and technologies for the sound reinforcement professional. Sure, there were vast entire sections devoted to digital signage, video displays and lighting, but for FRONT of HOUSE readers, the REAL action was in the audio section. There we found plenty of new, cool sound toys to check out, so let's look at a few that caught our attention.
‡‡         Speakers Reign Supreme
Say what you want, but the real drive behind InfoComm is speakers — loudspeakers of every size, shape and purpose. And this show delivered, big time.
1 Sound USA (www.1-sound.com) is a new company formed by industry vets with some new ideas. The Ms34 mono + stereo speaker is a one-box, two-channel point source unit with a mono speaker flanked by stereo speakers, with an M-S stereo or line source mode select to determine the width of the image. Applications include front fill, under-balcony, restaurants, public spaces, etc., and it features onboard Powersoft powering and DSP. The company also showed 5" and 6.5" coaxial speakers and two compact subs: a FSUB45 with four 5" woofers and the CSUB-210 dual-10 design with cardioid switching capability.
Adamson Systems (www.adamsonsystems.com) expanded its install-focused IS-Series with the new IS219 high-powered subwoofer intended for use in ground-stack configurations and to fit into compact spaces. It features two lightweight, long-excursion 19" Kevlar neodymium woofers in an ultra-efficient, front-loaded enclosure, with a 20" height that ensures it easily fits under a standard 24" stage.
Avante's (www.avanteaudio.com) Imperio "mini" line array is intended for small-to-mid size installs and portable sound. The Imperio series includes three active speaker cabinets and hardware for flying or ground stacking. The Imperio array module has two 4.75" neodymium woofers, six 1.75" inverted dome tweeters and a 240W RMS amplifier. The Imperio Sub is a powered (400W) 10" LF system; the Imperio SUB210 is a dual-10 (700W) enclosure.
Bose Professional (http://pro.bose.com) came out strong with 20 new products. Now shipping are the IP55 weather-rated ArenaMatch arrays, which incorporate DeltaQ technology to vary directivity ("Q") in each module to match coverage to audience area via field-swappable waveguides. Also new are: 12 models of easy-to-install DesignMax loudspeakers in a range of sizes (ceiling and surface models, black and white, with subwoofer options); five new PowerSpace amps (two with onboard DSP); two Commercial Sound Processors with a simplified configuration tool; three new digital ControlCenter controllers; and an upgraded Business Music System Designer software tool.
Clair Brothers (www.clairbrothers.com) expanded its C-Series with the C10-True Fit speakers — custom-tailored, double-10 line arrays with one-of-a-kind horizontal waveguides. After determining a venue's exact dispersion requirements, TrueFit geometric forms are mathematically derived via progressive azimuth technology. Based on 3D CAM software, custom parts and finished waveguides are CNC-milled in-house from Baltic birch. The standard C10 waveguide is 100×15°, but a range of horizontal waveguides from 70° to 120° are offered. The technology is also available for other TrueFit models: C8, C12, kiTCurve12 and kiTCurve12 LCR.
CODA Audio (www.codaaudio.com) debuted its ultra-compact 2-way Arrayable Point Source N-APS. Combining the features of point source and line array designs, N-APS is said to provide greater power handling and low-end in small-to-medium venues than comparably sized systems — all from compact enclosures. CODA's RDC driver with 20° curved wavefront offers low distortion and lets multiple N-APS perform as one unit without interference. A single quick-release button lets users easily change its unique Instafit Magnetic Coupler (available in 60°, 90°, 120° or asymmetrical horizontal coverage) without tools. CODA also launched N-SUB, a compact 15" high-output subwoofer that reaches as low as 30 Hz.
d&b audiotechnik's (www.dbaudio.com) new A-Series Augmented Array speakers combine advantages of point-source clusters and line array designs, and feature variable splay angles and an advanced waveguide design, in portable or install versions. All use a 1.4" exit HF compression driver and two 10" neodymium woofers. Various subwoofer options are available, including the new dual 6.5" B8 sub, which goes down to 43 Hz from a 6.7" tall enclosure.
Eastern Acoustic Works (www.eaw.com) demoed its KF810P installation line array, and launched the companion SB818P|F subwoofer, a compact flyable 18-inch design. Also new are RS Series 2-way powered loudspeakers and subs (with onboard DSP), including the RM 121/123 and the RS 151/153, with rotatable, CD horns for precise pattern control. Matching RS115 and RS118HP 1,500W and 2,500W powered subs are also offered. EAW also debuted the MKD family of point-source speakers with dual low-frequency drivers and a sleeker-looking Stealth version of EAW's flagship Adaptive Series.
HK Audio (www.hkaudio.com) is now distributed in North America by Yorkville Sound and showed its Elements LINEAR 7 series, with three two-way, full range cabinets, with 10/12/15" woofers, each paired with a 1" HF compression driver on a rotatable CD horn, with onboard powering, remote DSP control and Milan digital network support. A matching powered 18" sub is also offered. Also new is an entire line of SI (System Integrator) column arrays, with models offering various dispersion patterns, a variety of available mounting hardware and 30 colors to choose from.
JBL (www.jblpro.com) was showing v3.3 updates to its JBL Line Array Calculator software and ArrayLink 1.1 for iOS and Android. The new version adds support for VTX A8 Base Plate and Mini Frame, improvements in ground stack array mode, updated zoom functionality in Venue and Mapping modes, EASE GLL export functionality and more.
K-array (www.k-array.com)  combined its innovative audio with high-end lighting technology. Known as the Rail, this a 1.2-meter section of warm, homogeneous linear LED lights (spot or flood) with full-range cone drivers (powered by 24 VDC) can create a discreet sound playback system that's ideal for retail and other installations. To adapt to a variety of needs, the line comes with a host of combinations to coverage a wide range of applications. And with its full-range speakers, there is no need for subwoofers — especially for background music in small rooms.
L-Acoustics (www.l-acoustics.com) expanded its popular ARCS line-source family with install-specific two-way models A15i Focus, A15i Wide, A10i Focus, A10i Wide and the KS21i Sub — all will ship in Q1 2020. The A Series offer adjustable coverage options, with the A15i Focus achieving an impressive throw of up to 45 meters, and maximum output of 144 dB. A15i and A10i feature Panflex, adapting to any audience geometry in an approachable, easy to use package that offers the same sonic signature and power of larger line source systems. A range of rigging hardware will be available, along with acoustically transparent fabric covers in RAL colors. L-Acoustics also launched the LS10, an Avnu-certified AVB switch, which offers a simple, out-of-the-box AVB solution for connectivity and simple, reliable networking.
Martin Audio (www.martin-audio.com) adds the WPS to its Wavefront Precision series of line arrays. This passive 3-way system has two 8" drivers, four 4" cone mids and four 1"-exit HF compression drivers loaded by a molded horn that covers the full width of the enclosure — defining the 100° horizontal coverage of both the HF and MF sections.
 
Specs include 133 dB peak SPLs with reduced weight and footprint that's perfect for theaters, concert halls and houses of worship applications. For extended LF, the SXC118 cardioid subwoofer and its flyable variant, SXCF118 are offered.
Meyer Sound (www.meyersound.com) is shipping its 22.3×12.5×14" ULTRA-X40, which features a high power-to-weight/size ratio and dual 8" neodymium LF drivers paired with a 3" diaphragm HF compression driver on a rotatable 110°x50° Constant-Q horn, with onboard 1,950W amplification. Weight is just 55-pounds — some 20 pounds less than the UPA-1P. Specs include a 60 Hz to 18 kHz response with 130.5 dB peak SPLs. Mounting options include 11 M8 fly points, 35mm pole cup, M20 threaded insert socket and versatile rigging choices. Also offered is the ULTRA-X42, with a narrower 60°x50° horn.
Peavey's (www.peaveycommercialaudio.com) Elements marine-grade CS Series can withstand the ravages of salt water — ideal for cruise ships, swimming pools, coastal theme parks, resorts, restaurants and more. Stainless steel components resist pitting/corrosion and the permeable hydrophobic membrane/grill keeps drivers dry. All support 70V, 100V and 8 ohm inputs. Models with 12" or 15" woofers pair with a 2" HF driver on a rotatable 60°x40° or 105°x60° horn. An 8" model and a flyable, dual-12" weatherproof sub are also offered.
QSC (www.qsc.com) celebrated 10 years of its Q-SYS platform and demoed Q-SYS Reflect Enterprise Manager. QSC also expanded its AcousticDesign Series with the AD-S6 — transformerless, surface-mount 6.5-inch two-way loudspeakers designed for background music applications, as well as installations requiring higher SPL foreground sound. The speakers are essentially identical to QSC's AD-S6T, but removing the transformer reduced costs while providing a 16-ohm rating, making them suited for low-impedance distributed systems.
RCF (www.rcf.it) announced that it joined the AVNU Alliance's Pro AV segment and will be supporting the Milan networking protocol. RCF was also showing its enhanced HDL 50-A 4K, a three-way active large format line array module that's a higher-powered of the original HDL 50-A, now supercharged with 8,000W peak power (4.0 kW RMS). It has dual 12" woofers, four 6.5" cone mids and two 2" HF drivers for peak SPLs of up to 143 dB, and onboard FiRPHASE and RDNet networked management. Best of all, current HDL 50-A owners can upgrade their systems to 4K by simply replacing the onboard amplifier.
Tectonic Audio (www.tectonicaudiolabs.com) demoed the next evolution of its Distributed Mode Loudspeaker line — the DML500 — while also launching its first front-firing subwoofer. The next-gen DML500 generates 165° dispersion and is lighter, slimmer and provides a significant cost savings over its predecessors. The new LS-118 sub is a single-18 driver in a bent bass flex port, can be ground stacked or hung in multiples of two, three or four units and handles 2,400 watts of program power.
VUE Audiotechnik (www.VUE-audio.com) showed Dante-enabled IP audio distribution with a POE-enabled version of its lauded e-351 "Nano" speaker, with high power local amplification for networked audio from the new es-269V subwoofer with built-in VUEDrive, that can power up to eight e-351 and/or four e-52. The e-351's aluminum enclosure houses a 3.5" coaxial driver with an efficient neodymium magnet. Coaxially mounted through the 3.5" driver's pole piece is a 25 mm beryllium compression tweeter. A passive crossover works with the specialized DSP inside the V242 Systems Engine, which power up to 16 e-351s across four zones. The e-351 is capable of 118 dB SPL peaks at one meter — from an enclosure measuring just 4.4" x 4.7" x 5.5".
Yamaha (www.yamaha.io/STAGEPAS1K) announced STAGEPAS 1K, an all-in-one P.A. that provides enhanced portability, high power and a remote iOS/Android editing app. The column has ten 1.5" drivers mated to a 12" subwoofer containing a 1,000W Class-D amplifier. The array speaker connects directly to the subwoofer cabinet, requiring no cables or speaker stands, for fast, easy setup. The 5-channel digital mixer (on the back of the subwoofer) with a stereo input and three mic/line inputs, rounds out the system.
Yorkville (www.yorkville.com) was showing its Synergy Array Series of active point-source speakers with the SA153 full-range cabinet and the SA315S powered sub. Fed by a coaxial MF/HF driver and 2,600 watts, the SA153's Tom Danley-designed Paraline Lens provides a continuous horn throat from cabinet to cabinet on the horizontal plane to eliminate comb filtering. The sub has three 15" woofers and 6,500W of onboard power. Systems can be ground stacked or flown and used horizontally or vertically, depending on venue needs, with 22.5° x 45° (www.asymmetrical 10° up, 35° down) dispersion.
‡‡         Consoles!
Allen & Heath (www.allen-heath.com) showed Custom Control, a customizable, free, cross-platform (iOS/Android/Mac/Win) control app created to provide elegant control over installed dLive audio systems. The software lets integrators easily design multiple user interfaces for systems built on the dLive engine, tailored to different user levels and/or device types. Meanwhile, A&H is also offering drivers for its Qu, SQ and dLive mixers for control via Crestron, AMX and Extron platforms, with control modules for all key mix parameters. Also new is V1.4 firmware for the SQ series, offering new features and new dynamic processing options ported from the company's flagship dLive digital mixing system.
Ashly Audio (www.ashly.com) came on strong with 11 new products and is now shipping its mXa-1502 Mixer Amp which brings four zones of mixing and DSP, plus 2 x 150W of power and programmable mic preamps into a single rackspace. DSP functions can be controlled via any browser-enabled device via simple Ashly software.
Avid's (www.avid.com) unified platform expansion of its S6L console line continues with the availability of the VENUE | S6L-32D, S6L-24D, S6L-24C and S6L-16C control surfaces, E6L-112 engine and Stage 32 and Local 16 I/O racks. Still on the horizon is the flagship S6L-48D, said to be "coming soon."
DiGiCo (www.digico.biz) showed the Mustard Channel, a new set of FPGA-based channel strip processing algorithms for DiGiCo's Quantum 7 processing engine. It can be used in conjunction with standard SD processing to add preamp, filters, EQ, gate and a selection of compressor types to any channel strip. Options include a tube preamp modeler, vintage VCA and optical compressor emulators and a 6-band compressor for detailed control of definable frequency bands.
PreSonus (www.presonus.com) is now shipping its new, top-of-the-line StudioLive 64S, which brings the power of a large production console to small-format digital mixing, with 76 mixing channels, 43 buses, and 526 simultaneous effects — thanks to the all new quad-core FLEX DSP engine. For more details, see the Road Test article in this issue, page 38.
QSC (www.qsc.com)   launched firmware v2.0 for its popular TouchMix-30 Pro digital mixer. Enhancements include: a Custom Fader Banks function; the capability to interface with third-party external control surfaces with motorized faders; 28 new instrument presets (cajon, accordion, harmonica, ukulele, cello, clarinet, percussion and more) and presets for QSC's new CP Series compact powered loudspeakers.
Solid State Logic (www.solidstatelogic.com) showed new V4.9 software for its Live series sound reinforcement consoles. This release includes the addition of new a Patch Manager for importing/exporting input patches; Talkback Groups; speed enhancements for Scene recalls and Routing page navigation; plus other functionality improvements.
Waves Audio (www.waves.com) was exhibiting its eMotion LV1 Complete Live Mixing System, a cost-effective, turnkey package with everything users need for live sound mixing. The system includes the Waves eMotion LV1 16-stereo-channel live software mixer, SoundStudio STG-1608 stagebox, SoundGrid Impact Server-C, Axis One Waves-optimized computer, 24-inch Dell touch screen, 8-port network switch, network cables and a selection of essential plug-ins for live sound. The complete system is priced at $5,499.
XTA (www.xta.co.uk) demoed its MX36 console switching system. Designed to handle multiple redundant connections from multiple sources while maintaining signal integrity, it has three sets of four inputs that accept analog, AES (with SRC) and Dante formats. Each set has automatic failover and switching to the four outputs via big, bold controls. Outputs are routed to analog, AES and Dante simultaneously. Stereo line and mono mic inputs handle music and announcements.
Yamaha (www.yamahaproaudio.com) added compatibility to its CL, QL and TF series digital consoles with QLab show control software and the latest Python script templates. Widely used in live broadcast, musical and theatrical productions, Python and QLab let users remotely control scene recall, fader operation and channel on/off switching, as well as easily rewrite individual parameters or groups of parameters to control any scene and channel. It also allows automating lighting, video and audio from one console, and control multiple devices with one command.
‡‡         Mics… and More Mics!         
Audio-Technica (www.audio-technica.com) unveiled new BP892x, BP893x and BP894x MicroSet headworn mics — that update its popular BP892, BP893 and BP894 models. Primary improvements include detachable cables and more secure ear loops for comfort and fit. All models will be available with a variety of terminations for wired, Audio-Technica and third-party wireless systems, and in black or beige. Shipping begins this month.
Audix (www.audixusa.com) adds digital networking to its installed ceiling mic family, using an easy-to-install system consisting of two Dante | AES67 mic interface models (the 4-input DN4 and 2-input DN43) and RJ-45 equipped versions of its steerable flush-mount M70 ceiling mic, M55 hanging ceiling mic and M3 tri-element pendant mic. All mic functions — including on/off contact closure and LED status indicators — are available through a single Cat-5/6/7 cable with RJ-45 connections at both interface and microphone. More mics will be offered for the system in the future.
Countryman's (www.countryman.com) Halo gooseneck mic is based on the popular A3 podium mic, but adds a bright LED indicator ring and switchable omni, cardioid and hypercardioid polar patterns. Active Plus vibration cancellation reduces table thumps and handling noise without the need for shock mounting. Three lengths are available.
DPA Microphones (www.dpamicrophones.com) unveiled the 4097 CORE Supercardioid Choir Microphone. This provides the same sonic qualities as the brand's d:vote CORE 4099 instrument mic, but is designed specifically to capture dynamic choir sound, with both wireless or wired configurations offering with high gain-before-feedback.
Earthworks' (www.earthworksaudio.com) IMDL1 cardioid boundary mic offers high speech intelligibility and an unobtrusive appearance for table installations. It comes in a black or stainless steel finish and features the LumiComm Touch Ring — a dual-color LED light ring and a touch sensor output that lets integrators easily assign function and LED color with a media control system. The mic features a 20 Hz to 30k Hz frequency response optimized for speech clarity.
Shure's (www.shure.com) TwinPlex line of premium subminiature (5 mm) omnidirectional lavalier and headset mics offer natural, ultra low-noise audio at both high and low frequencies from its patent-pending capsule technology. The series has four lavaliers (TL45, TL46, TL47, TL48) and an ultra-light adjustable headset mic (TH53) in multiple colors. Available in 1.1mm and 1.6mm versions, the paintable cables are immune to kinks and memory effects, for excellent flex performance.
‡‡         Wireless World
Alteros (www.alteros.tech) launched a Direct-to-Fiber extension to its GTX 6.5 GHz Ultra Wide Band digital wireless microphone system, which radically enhances the range and flexibility of this versatile system. The new GTX3224F control unit doubles the number of GTX32 transceivers that can be connected to a local area wireless microphone network and provides a tenfold increase in the workable distance between transceivers and the control unit (up to two miles). Up to 24 GTX24 handheld or belt pack wireless mics can work with a single 3U-high GTX3224F control unit.
LD Systems (www.ld-systems.com) debuted its U500 series in-ear monitoring systems offer a selection of 96 channels; 2/10/30mW RF output power; a 100-meter transmission range; infrared transmitter/receiver sync; and high-contrast OLED displays of individual user names. Other features include: stereo/mono operation; 3-band EQ; and up to 10 hours of body pack operation from two AA batteries. Twelve systems can operate simultaneously in five UHF ranges from 470 to 865 MHz.
Lectrosonics' (www.lectrosonics.com) D Squared digital wireless is a 4-channel system featuring 24-bit/48 kHz resolution, IR sync, three levels of encryption, a 470-608 MHz tuning range and low latency. The half-rack DSQD receiver has analog or Dante digital outs and backward compatibility with all Lectrosonics Digital Hybrid transmitters. Belt pack and handheld (with standard, threaded interchangeable capsules) are offered.
Pliant Technologies (www.plianttechnologies.com) unveiled upgrades for its CrewCom wireless intercom. In addition to a firmware tweak, these include an enhanced SmartBoom LITE headset with noise-cancelling mic and a wider bandwidth speaker. A new drop-in charger lets six Radio Packs plus six additional batteries charge in the same device and a CrewCom Fiber Hub expands system connectivity with fiber and RJ-45 copper ports.
ProCo Sound (www.procosound.com) launched its W.I.E.M.S. (wireless IEM system), which features plug-and-pair set-up, 30 meters of range (line-of-sight) and four user-selectable channels in the 5.8 GHz frequency band. Additionally, with a simple XLR cable, the transmitter works through any Dante-enabled wallplate or drop-snake, such as ProCo's latest AoIP solutions.
Professional Wireless Systems (www.professionalwireless.com) showed PRZM, an RF-over-fiber (RFoF) conversion system for remotely placing wireless antennas beyond 200 feet with no degradation of quality. Software control lets users easily (and remotely) monitor status and adjust attenuation; and the PZRM R1 receiver and PZRM T1 transmitter are each housed in a road-tough chassis with fiber optic I/O ports and standard BNC antenna connections.
Radio Active Designs' (www.radioactiverf.com) Gen 2 UV-1G wireless intercom operates on the VHF band, freeing up UHF spectra for wireless mic and IEM systems. A Base Linking function affords matrix-like functionality, with up to 18 inputs/24 outputs and comprehensive audio routing to/from belt packs, while a Scene Change feature lets each pack have up to 40 talk paths, to create a community with 20 wired comm channels at up to 600 meters.
‡‡         Production Essentials
DirectOut (www.directout.eu) updated the firmware for its MONTONE.42 MADI-to-RAVENNA/AES67 converter to allow the transparent transport of AES3 audio data over IP through the newly added ST 2110-31 support. Any transmittable format can be encapsulated in AES3 (24-bit audio plus subcode) as a 2110-compliant network stream (audio as well as non-PCM data) with the metadata preserved.
LEA Professional's (leaprofessional.com) Dante Connect Series are said to be the first IoT/Cloud-enabled amplifiers in the pro AV world with 2-/4-channel models designed for installs. All feature DSP, wired or Wi-Fi connectivity, webpage configuration/control, high-performance sonics, ease of use and rugged reliability. The 4-ch flagship Dante 704D Connect packs 700W/ch (at 4 ohms) and offers: low-impedance and 70/100V taps; analog and Dante inputs; Analog Devices 96k Hz DSP; 4×4 input matrix; Mac, iOS, PC and Android support; crossovers, PEQ, delay and limiting — all in a 1U, 20-pound chassis.
Powersoft (www.powersoft-audio.com) launched Mezzo, a new line of compact amplifiers designed for the AV/IT market, each with different power and connectivity options, including remote monitoring. Eight models in the line consist of four power sizes, each with "A" (Analog) or "AD" (Analog-Digital), which adds Dante/AES67 inputs. The power sizes include a smaller option of 320W in 4 x 80W and 2 x 160W variants, and a larger option of 600W (4 x 150W or 2 x 300W). Two units fit in a single rackspace (hardware included), or the unit can stand alone on rubber feet on a credenza or be wall mounted, such as behind a video screen.
Riedel's (www.riedel.net) Artist-1024 Intercom Node features 1,024 ports in a 2U chassis and native IP support with full SMPTE ST 2110-30/31 (AES67) compliance. Software-defined Universal Interface Cards (UIC) combine networking, mixing and management, and can be configured as an AES67 or MADI subscriber card, or as an Artist fiber / router / processor card. The Artist-1024 frame accepts up to 10 UICs — two for routing and networking; the remaining eight for various subscriber needs.
Whirlwind (www.whirlwindusa.com) was showing a new generation of industry-standard DT12 connectors to fulfill the ever-growing needs of production professionals, with the WDT12 series, which is fully compatible with all earlier generations of this connector. An innovative termination box has also been designed to offer a new set of features to front-line techs. Housed in briefcase-like SKB case, the drop box is easily portable, fully waterproof when closed, and the lid can act as a rain shield while in use.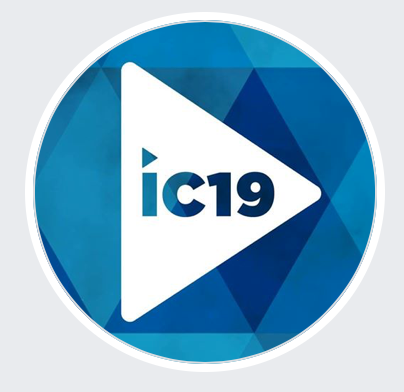 ‡‡         More to Come
There were a lot of other cool new products at InfoComm, and we will cover these at
fohonline.com and in future issues of FRONT of HOUSE, so stay tuned. Meanwhile, InfoComm makes its return to the Las Vegas Convention Center for the 2020 expo, slated for June 13 to 19 (conference), with the exhibits from June 17 to 19, 2020. So start booking your favorite casino hotel now, and see you there!
Leave a Comment: