Diablo Sound Promotes Noelle Hoffman to Senior Position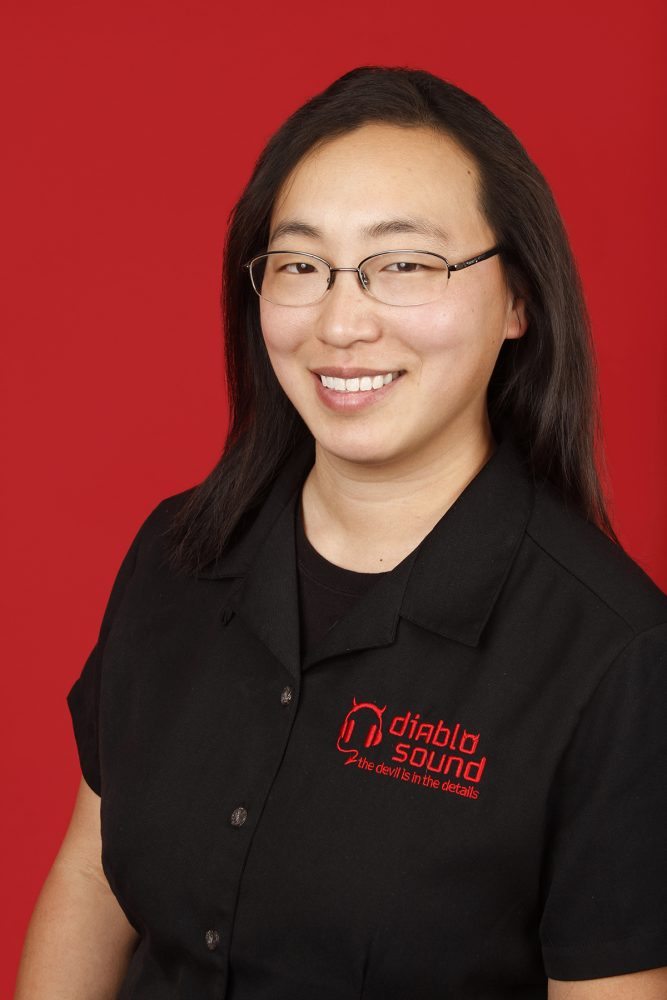 Diablo Sound announced the appointment of Noelle Hoffman to Senior Project Manager.
More details from Diablo Sound (www.diablosound.com):
In accordance with Diablo Sound's recent growth, Noelle Hoffman – previously a Senior Designer – has taken on the position of Senior Project Manager.
Hoffman hails from Minnesota, but has been living in CA since 2008. She joined the Diablo team full-time in 2016 but is no stranger to the Diablo family. Since 2011 she has been working on a variety of projects with Diablo Sound as a freelance artist such as Halloween Horror Nights and the installation of holiday speakers for the city of Beverly Hills.
She has since designed shows all over Southern California and works closely with the local theatre company Rogue Artists Ensemble. Hoffman designed the sound for Unbound Productions' highly successful Wicked Lit since 2012, along with Drew Dalzell, the President and Principal Designer at Diablo Sound. In 2014 and 2015, they won Ovation Awards in the category of Large Theatre, in a field often dominated by heavyhitting venues such as the Geffen Playhouse and Center Theatre Group.
Hoffman states: "One of the many reasons Diablo Sound is a wonderful company to work for is its focus on diversity and inclusion with its employees. I have always felt encouraged and supported working for Diablo, and it is my great honor to represent women and minorities in the role of Senior Project Manager. I look forward to expanding my knowledge and skillset by interfacing more with clients, developing workplace standards, and supporting my fellow co-workers with their endeavors."
She received her MFA from the University of California, Irvine, and is certified on DANTE Level 1, 2 & 3, Q-SYS Level 1 & 2, and Symetrix.
"We're extremely proud to advance Noelle to the role of Senior Project Manager," says Dalzell. "Her ability to create award-winning design while also deftly managing large projects has made her an invaluable asset to Diablo Sound and our clients."
Leave a Comment: