Josh Turner's Monitor Engineer Killed, Others Injured in Tour Bus Crash
SHANDON, CA – A member of country and gospel singer Josh Turner's road crew has died and others were injured in a tour bus crash on Sept. 18. David Turner, 64, who had served as Josh Turner's longtime monitor engineer, died when the bus veered off the side of Highway 46, near Shandon, CA, then plummeted down an embankment before coming to rest on a sandy area below.
The driver of the bus, Bradley Dratnol, 39, was extracted and airlifted to a hospital in Fresno, CA, according to reports. Another passenger, Richard Lazarus, 59, also sustained major injuries, according to reports. Those sustaining more moderate injuries included Carl Hardin, 26; and Justin Lambert, 26. At least one of the passengers, Jed Downing, 59, had minor injuries that did not require hospitalization.
CHP is said to have ruled out drugs and alcohol as a factor in the crash. Authorities will investigate the damaged bus to see if any mechanical issues might have been a factor in the accident.
The band and crew were traveling separately from Turner's Sept. 18 show at the Vina Robles Amphitheatre in Paso Robles, CA to his next show, which had been set for Sept. 20 at the Central Washington State Fair in Yakima, WA, when the tour bus carrying crew members left the road. The accident site was only about 20 minutes away from the Paso Robles venue.
A spokesman for Josh Turner issued a statement Sept. 19 noting that all remaining shows in September will be postponed. "Josh Turner and his road family have suffered a devastating loss," the statement noted. "Please keep the crew, band and Josh in your thoughts and prayers. All remaining shows in September will be rescheduled for a later date."
Posted tributes to David Turner, a resident of Oxford, MS, noted that he had been part of Josh Turner's sound crew for 12 years, working as the artist's monitor engineer. A musician himself who studied music at the University of Mississippi, David Turner (no relation to Josh Turner) had worked in the country music industry for 40 years, touring with artists including Tammy Wynette, Conway Twitty and Hank Williams Jr. Born and raised in Bruce, MS, David Turner is survived by his wife, Jamie Henderson, a daughter and two grandsons.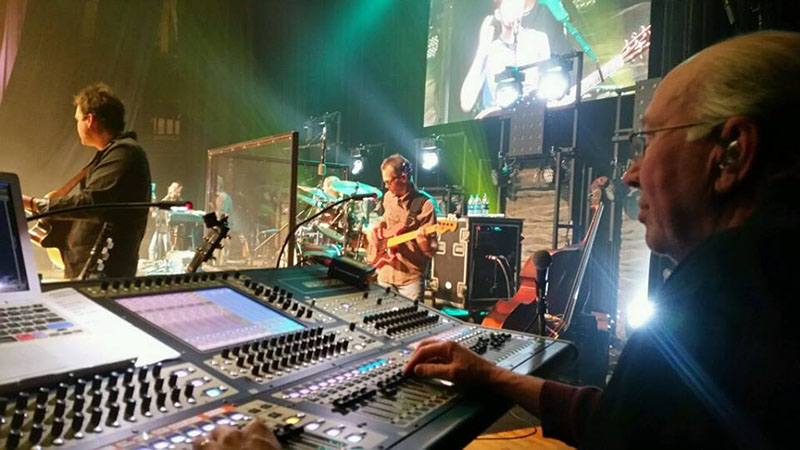 Leave a Comment: