Jim Ebdon Takes Royer On Tour with Sam Smith and Maroon 5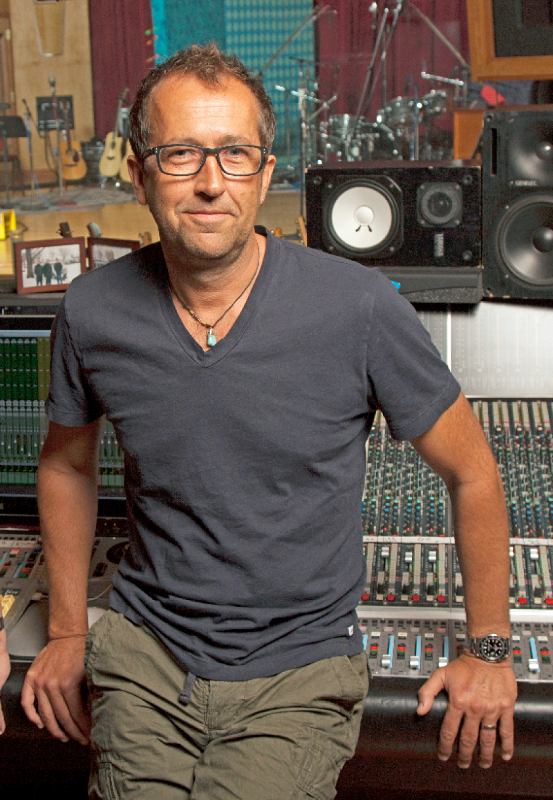 LOS ANGELES – Jim Ebdon, FOH engineer for both Sam Smith and Maroon 5, specified Royer Labs' R-10 Ribbon, SF-24 Phantom Powered Stereo Ribbon Microphone and R-121 Live mics for the artists while on their most recent tours. Both acts released their latest albums earlier this month – Maroon 5's Red Pill Blues and Sam Smith's The Thrill of it All – with supporting tours planned for 2018.
More details from Royer Labs (www.royerlabs.com):
Royer Labs' new R-10 ribbon microphone is already proving it can hold its own with the industry's heavyweights. The new microphone is currently on tour with two Grammy® Award winning artists: British vocalist Sam Smith and the American pop / rock band Maroon 5. With its natural sound and high SPL capability, the Royer R-10 is rapidly becoming a favorite for capturing electric guitar—both live and in the studio.
Jim Ebdon serves as the FOH engineer for both acts. With a resume that includes FOH stints with Aerosmith, Annie Lennox, Sting, Matchbox Twenty, and the American Idol tours, as well as work at the UK's Surrey Studios (where the first three Police albums were recorded), Ebdon is highly regarded for his ability to get the sound right. In addition to using the Royer R-10 on guitar, he's also using the Royer SF-24 Phantom Powered Stereo Ribbon Microphone and the R-121 Live. He discussed how he uses Royer ribbons to do his job.
"Modern sound systems have become so accurate that microphone type and placement has become more important than ever," Ebdon explained. "I come from a studio background and was taught mic technique amongst other things. So, for me, it's very important to have the right placement and mic choice on each instrument. I'd been hearing many positive reports about the R-10's ability to capture electric guitar, so I was eager to give the mic a try. I've had excellent results for years with other Royer ribbons—such as their R-121 and R-121 Live mics. I'm also very fond of the Royer SF-24, which I use for drum overheads."
Ebdon discussed his guitar miking preferences, "With the R-121s, I would always have the mic positioned at a 25-degree angle about 2 inches from the grill. This seemed to work well in live applications with high SPLs from the off-stage guitar amps. Similarly, the R-10s are working just fine positioned 1 inch from the grill and parallel to the R-121. One of the guitarists is using two Fender Twin amps. The guitar tones are loud and choppy and the R-10s are reproducing all of that beautifully!"
As for drum overheads, Ebdon shared his experience with the Royer SF-24, "I have this mic positioned directly above the bass drum rim at the point where the beater hits. This looks like it's symmetrically in the middle of the kit. I have someone adjust the height manually up and down while the drummer plays. There is a noticeable optimal point at which the sound of the close mics and the SF-24 gel… and the drums become much fatter, which is the spot I'm looking for. The SF-24 is a truly fantastic microphone— a sonically superior stereo ribbon!"
For anyone working with high profile artists, questions inevitably arise, so quality, responsive customer and technical support is essential. In this regard, Ebdon says Royer Labs is spot on. "The Royer folks have always been very helpful to me and keen to introduce me to new techniques and products," he reports. "The company's customer support is always an enjoyable personal experience."
Before shifting his focus back to the business of supporting his clients, Ebdon shared these final thoughts. "The Royer R-10s have proven themselves very quickly to be reliable, great-sounding mics. I have no hesitation whatsoever in using them and have total confidence that my guitars will sound tasteful and natural. Just like my experience with the R-121 and SF-24, the R-10 is another very capable Royer ribbon."
Leave a Comment: