Esports Experience Featured at 2019 NAB Show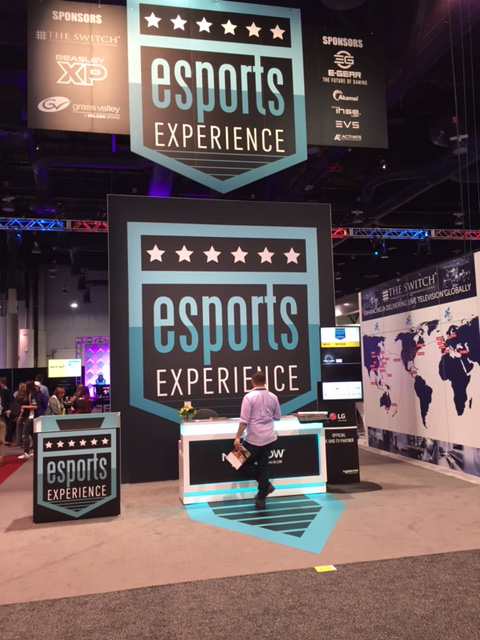 LAS VEGAS – The 2019 NAB Show featured the "Esports Experience," a new exhibit floor destination located in the North Hall of the Las Vegas Convention Center. The interactive area featured exhibits, a theater and educational programming that showcased the latest online gaming trends and content delivery technologies. The 2019 NAB Show was held April 6-11, with exhibits open April 8-11.
More details from NAB (www.nabshow.com):
Sessions examined the overall landscape of the increasingly popular live gaming industry. Examples of topics included branding, media rights, in-game camera systems, streaming, monetization, consumer engagement and game development, among others. The Esports Experience included a live gaming component that let attendees observe professional teams. They also had the opportunity to play themselves.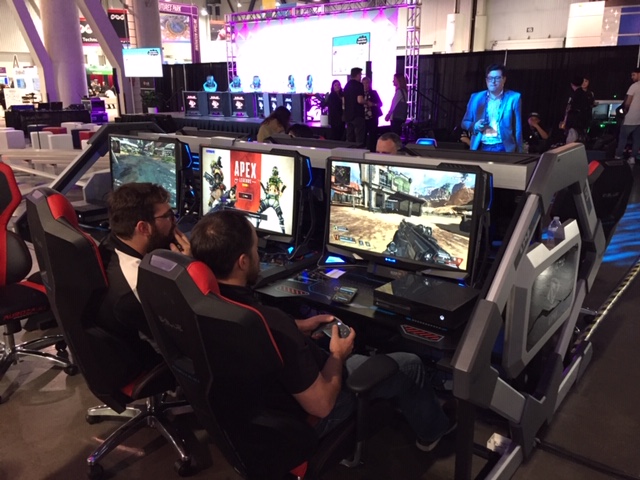 The Esports Experience housed a built-in recording studio, where gaming radio show CheckPoint XP conducted live interviews with NAB Show speakers, industry leaders and influencers.
Additionally, NAB Show featured a Main Stage session titled "The Esports Evolution: What's Next in Gaming" on Wednesday, April 10. Panelists discussed trends and technologies impacting both players and content creators. Participants include professional gamer and founder of ReadyUp Johnathan "Fatal1ty" Wendel; Detroit Renegades co-owner Chris Roumayeh; Ari Segal, CEO, Immortals, LA Valiant & MIBR; and compLexity Gaming Chief Media Officer Cam Kelly.
Esports professionals and fans also had the opportunity to network during an industry meet-up held in the Esports Experience on Wednesday, April 10 at 4:30 p.m.
Esports Experience sponsors included Akamai, Beasley XP, eBlue, Grass Valley, IHSEusa, LLC and The Switch.
Leave a Comment: