DPA's d:facto Vocal Mics Chosen for Brit Floyd Performances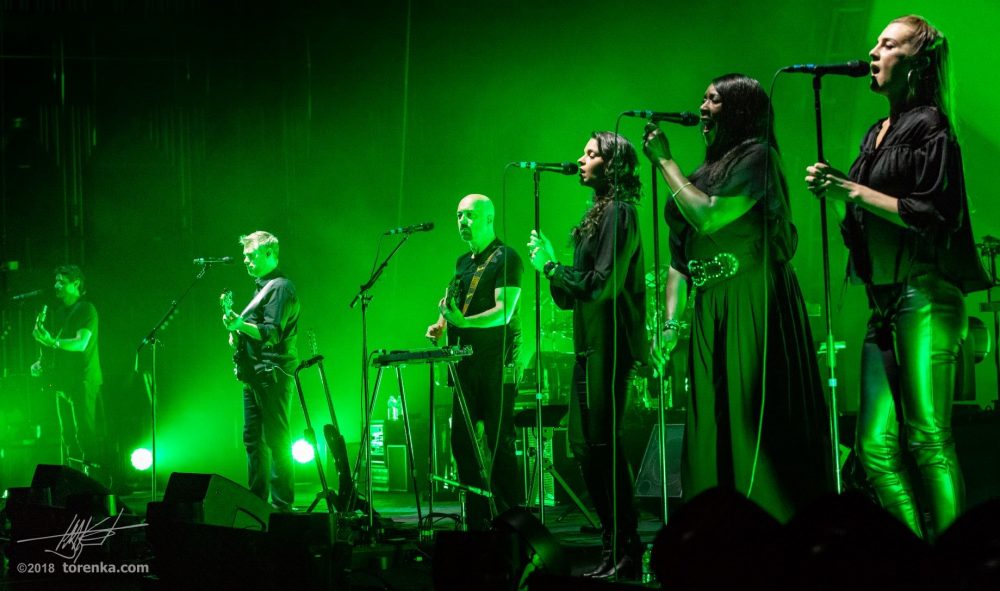 ALLEROED, Denmark – DPA Microphones d:facto™ Vocal Microphones have been selected for use during Brit Floyd's Pink Floyd tribute show.
More details from DPA Microphones (www.dpamicrophones.com):
Billed as the world's greatest Pink Floyd tribute show, the nine-piece band Brit Floyd is now an international phenomenon that regularly performs to sold out audiences. To ensure that their vocal sound is as good as it possibly can be, the band recently switched to DPA d:facto™ Vocal Microphones.
Brit Floyd's tenor saxophonist Ryan Saranich had already switched to a d:vote™ CORE 4099 Instrument Microphone and was delighted with the results he was getting, so he approached DPA's Business Development Manager Vincent Gabriel Antonini and asked him for vocal mic recommendations. After a meeting with Antonini in Philadelphia where the band tried out the d:facto during a soundcheck, Brit Floyd Sound Engineers Gareth Darlington and Andrea Pellegrini were so impressed that they recommended them for the entire vocal line up.
His views were reinforced by Sound Engineer Andrea Pellegrini, who recently started working with the band. A self-proclaimed fan of DPA microphones, Pellegrini says: "I've loved d:facto mics from the very beginning because they're transparent and extremely detailed. There's a lack of proximity effect, they're not aggressive on high frequencies, and they give me the possibility of EQ-ing in a very quick and precise way."
Brit Floyd guitarist, vocalist and Musical Director Damian Darlington adds: "The d:vote CORE 4099 Instrument Microphone noticeably improved our sax sound, both through the PA and also through the on stage IEMs. When Vincent Gabriel Antonini kindly loaned us a d:facto to try out, we also noticed an instant improvement to our vocal sound. Gareth had previously been complaining about issues to do with high frequency response on the vocal mic that I was using, and also a proximity effect problem with the mic used by Ian Cattel on bass and vocals. Now, with the d:facto, the full band width of frequencies and increased detail can be heard, particularly when we are using in ear monitoring. This helps improve our vocal performances."
Brit Floyd is now using five wired d:facto Vocal Microphones and one capsule d:facto in a wireless body across the front vocal line on stage. All of them are fitted with a d:facto 4018VL Linear Capsule.
Brit Floyd formed seven years ago and played its first concert in January 2011 at the Liverpool Echo Arena in the UK. The band now tours extensively in the United States and Europe, and occasionally performs in the Middle East and South America. They are coming to the end of their current U.S. tour, which consisted of 80 shows in venues such as Radio City Music Hall in New York, Red Rocks Amphitheatre in Colorado and The Greek Theatre in Los Angeles. Later this year, Brit Floyd will be returning to Europe for another 40 shows.
After his first meeting with Brit Floyd, Vincent Gabriel Antonini subsequently flew to Milwaukee with a full set of DPA drum mics so that they could try them out during a soundcheck. Gareth Darlington recorded the soundcheck so that he could evaluate the results at a later stage. "We were very impressed with the sound we got from them," Damian Darlington adds. "We're now hoping to add some DPA mics onto our drums and percussion setups in the near future."
Leave a Comment: