Pioneer Pro Audio's XY-3B Rocks Stavernfestivalen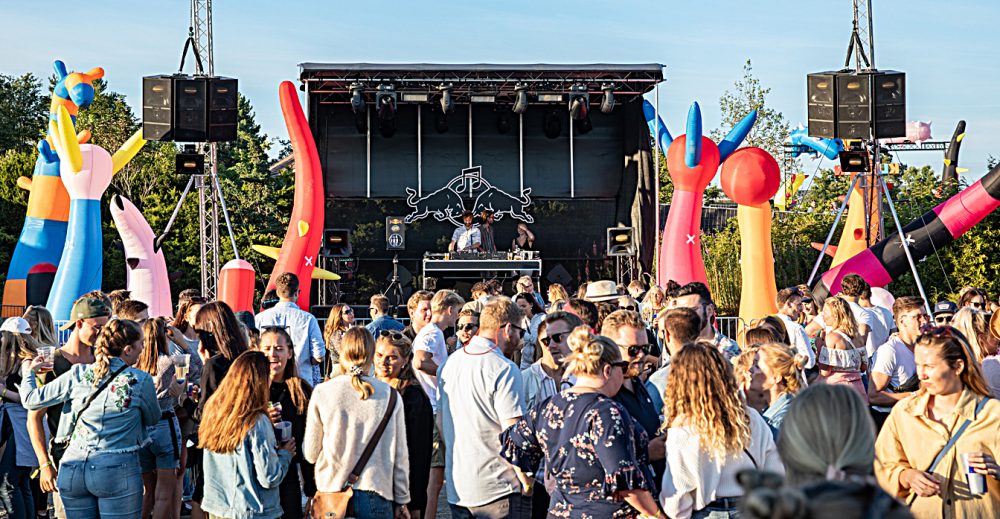 STAVERN, Norway — The Stavernfestivalen summer music festival in Stavern, Norway began in 2001 and is now major three-day gathering, featuring international acts and attracting more than 30,000 people. The 2019 line-up incorporated a wide range of music styles and featured leading artists such as Swedish House Mafia, Travis Scott, Bastille and G-Eazy.
Oslo-based rental company G Production was engaged by the organizers to supply audio for the festival's CLUB STAGE as well as the VIP Stage and elected to deploy their new Pioneer Pro Audio XY-3B system, recently acquired from leading Norwegian distributor First Audio. John Moss of G Production added the system to his company's inventory having been impressed with its flexibility and capacity to deliver power and detail in equal measure. Having tested the system at an earlier smaller-scale electronic music event, Moss was confident that the XY-3B would prove more than equal to this much bigger task.
On hearing the system fully wound up at Stavenfestivalen, Moss' expectations were confirmed: "My immediate reaction was that it gave me a good 'club' feeling and really spoke to the purpose it was made for. It communicated exactly the vibe that you would want for a Club Stage. When we tested the system on a smaller gig just before Stavernfestivalen, what I loved about it was the fatness – that real thick, nice full club sound. I loved the way the subs give you that bit extra you want for the genre…"
Translating the XY-3B experience to the bigger stage proved seamless. The G Production team pushed the system hard whilst always being confident of having plenty of headroom, satisfying the need to be simultaneously crisp and very powerful. THE CLUB STAGE was covered by six XY-3B, four XY-2, eight XY-218HS, two XPRS-12 and two XPRS-115S while the smaller VIP stage utilized two XY-3B and two XY-218HS.
"There's something about playing music, especially in the dance genre, that you need a system that enhances and responds well to the details of the music," Moss continued. "Particularly where music is a bit more stripped down, the essential thing becomes the whole sound picture of the tracks — the XY-3B definitely captures that essence. We have the system lined up for a large number of forthcoming events including gigs that feature live vocals and instruments. The hip-hop show we did in the run up to the festival featured a lot of live vocals over track and the system responded very well. I'm looking forward to experiencing the XY-3B across a wide range of styles."
The response stage-side to the system at Stavernfestivalen was universally positive, with technical crew and audience united in their approval of a sound that G Production main man John Moss appetizingly summed up as "Crisp and Fat!"
For more info, visit www.pioneerproaudio.com.
Leave a Comment: