Sound Line Agency In Russia Expands Its Inventory to Include Clair Brothers Products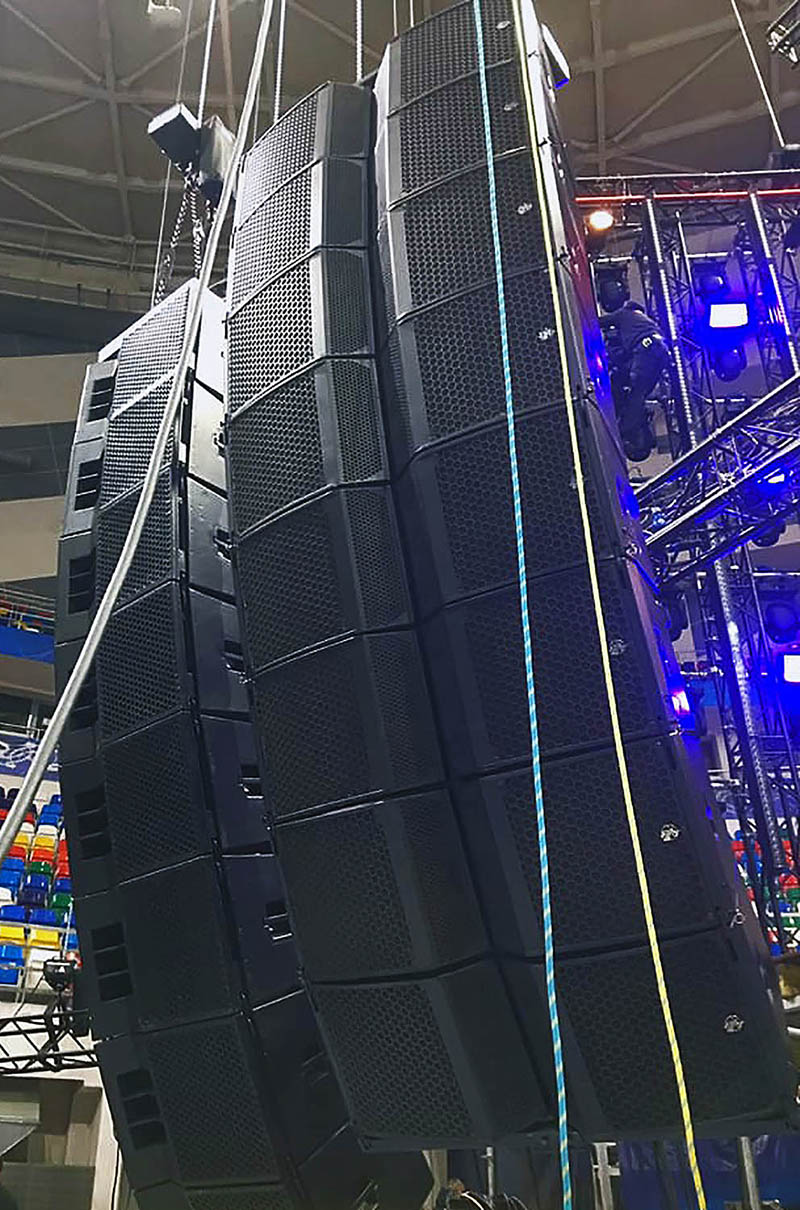 MOSCOW – Clair Brothers announced an alliance with Moscow-based rental company The Sound Line Agency.
More details from Clair Brothers (www.clairbrothers.com):
The Sound Line Agency, founded in 1998, operates with the singular mission of bringing its customers the best products the industry has to offer. The company closely follows technology news and developments to ensure their knowledge base remains on the cutting edge. Their dedication to excellence is what makes Sound Line one of Russia's respected rental companies.
Sound Line received its first Clair Brothers speakers in the form of the proven 1.5AM stage monitors. According to Andrey Kabanov, owner of Sound Line Agency, "This was my company's first experience working with Clair Brothers gear, but I had heard such positive feedback from musicians who'd had direct experience with the American brand that I already had high expectations. Back in 2005 I had the pleasure of seeing a Sting concert in Moscow where Clair Brothers loudspeakers were used. Since then, I've never heard another system of equal quality. The problem in those days was this incredible equipment was exclusive and not readily available to companies like mine. Through my twenty-two years as a sound and systems engineer, it was understood by pro industry friends, colleagues and online sources that the Clair Brothers commitment to high quality was unmatched. So, when I had the opportunity to work with them myself, I jumped at the chance. The products have more than lived up to my expectations."
For its production needs, Sound Line purchased several Clair Brothers components, including the kiTCurve12 system, 8CX front fills, 1.5AM stage monitors, i218-Ms and CS218-Ms. Mr. Kabanov provides more detail: "The kiTCurve12 system is powerful and multifunctional and can be used for smaller events, as well as, for front and side fills at the big venues. It's a self-powered system that uses a DSP processor, which gives it another big advantage. The 8CX is a compact system that is excellent as front fills at jazz concerts and business conferences. As far as the 1.5AMs, from my point of view, there is no equal monitoring system in its category. These monitors deliver perfect sound quality, which means everything to musicians and vocalists. The 1.5AMs provide huge power capacity and sound pressure, plus ideal audibility. The addition of the i218-Ms to our company can't be overstated. They are monsters of sound for stadiums, arenas and outdoor events. They have a well-laid rigging scheme that requires a minimum amount of time and physical strength to set up. And the CS218-Ms, easily mobile as they are, project great bass tones with no hum. All told, these systems are excellent instruments for sound engineers creative work."
Since joining the Clair Brothers roster of international partners, Sound Line has put on numerous high-level shows with global acts such as Chick Corea, Arturo Sandoval and Noize MC, just to name a few. "Only Clair Brothers consistently gives me such impressive and incredible results. I feel the cooperation between the system creators and the engineers who are using this equipment is a very special one. Everyone is beyond satisfied – engineers, musicians and fans alike!"
For more information on Sound Line Agency, visit http://www.soundline.ru
Leave a Comment: