VUE Headlines Rye Music Festival in Beijing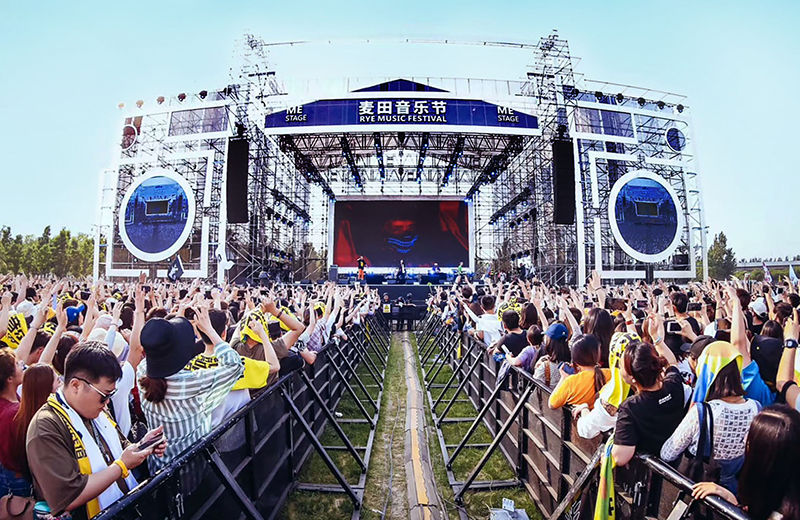 BEIJING, China – VUE China partnered with Beijing-based production company, S.A.G., to deliver audio services for the second-annual RYE Music Festival in Beijing on May 25 and 26.
More details from VUE Audiotechnik (www.vueaudio.com):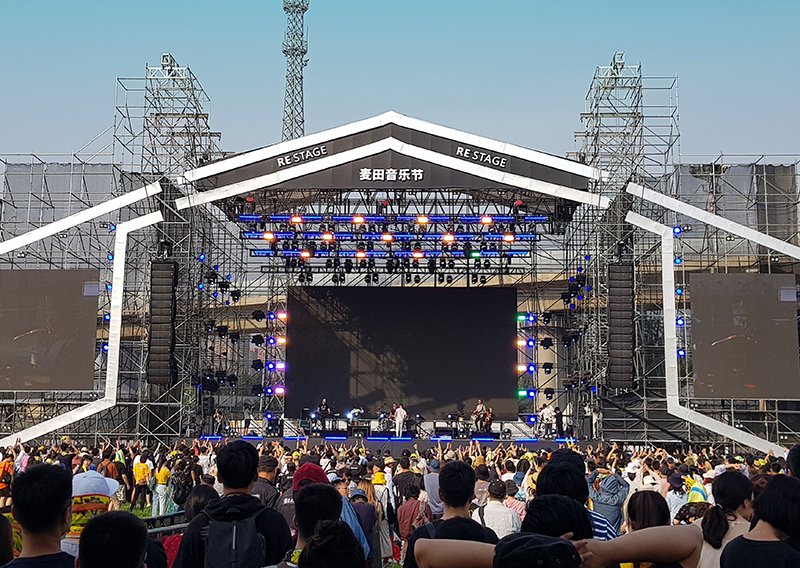 The Capital's first outdoor music event of the season, and one of just a handful of sanctioned events given the PRC's 70th Anniversary security measures, the festival was held in Changyang Music Park and featured Scottish headline act The Jesus & Mary Chain and Taiwanese pop stars Jolin Tsai and Jay Chou, among others.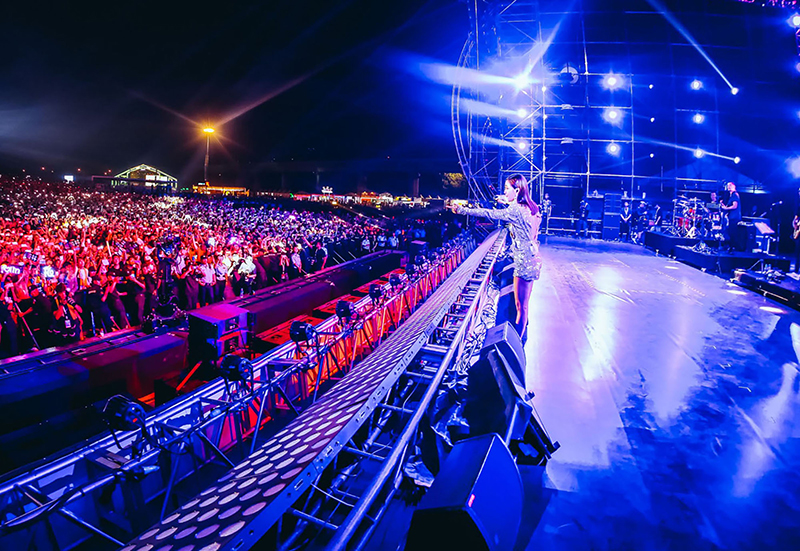 With three stages, more than 40 acts ranging from electronic to folk, and a 300-foot-deep audience field, the festival presented a number of unique challenges which included functioning in 100-degree temperatures and spring-time dust storms.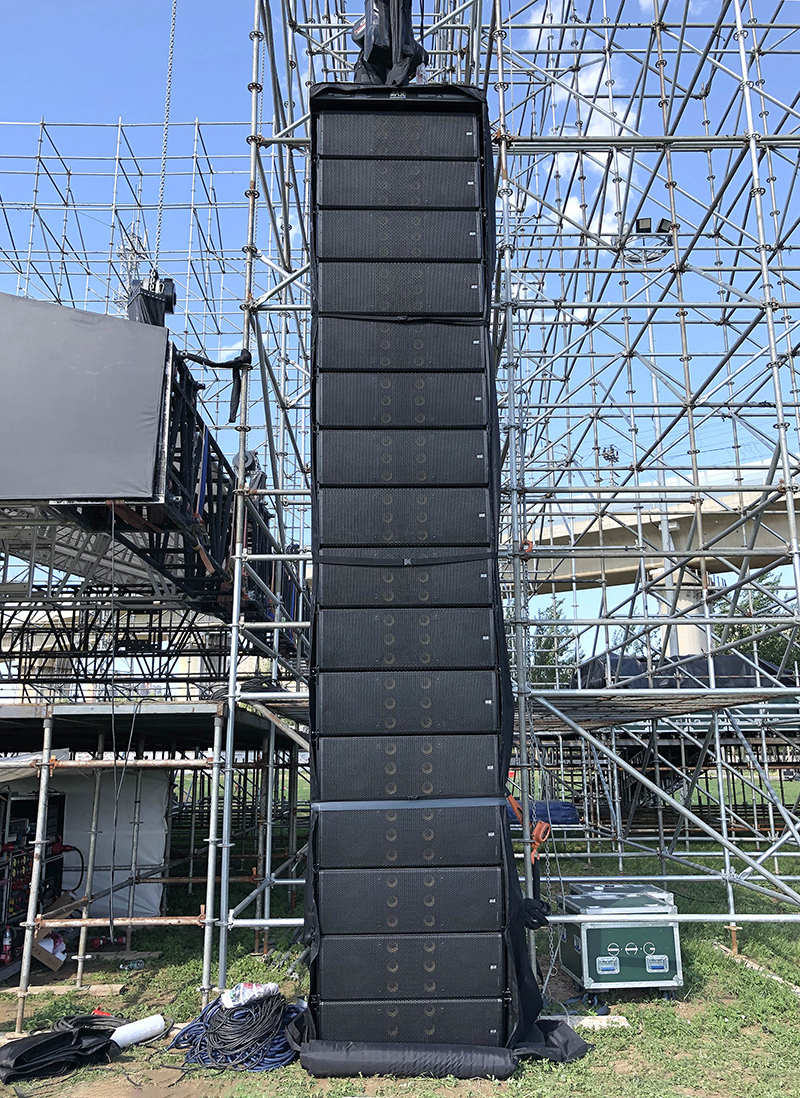 According to Mr. Zhang, owner of S.A.G. and long-time VUE China partner, VUE's al-Class was the obvious choice for the festival given the brand's worldwide touring notoriety and renowned sonic performance. "Since first using VUE in China, my team and I continue to be amazed by the system's range, reliability and reputation," said Zhang. "It's an honor to bring this world-class system to China and exciting to see it becoming more and more in demand with each and every event."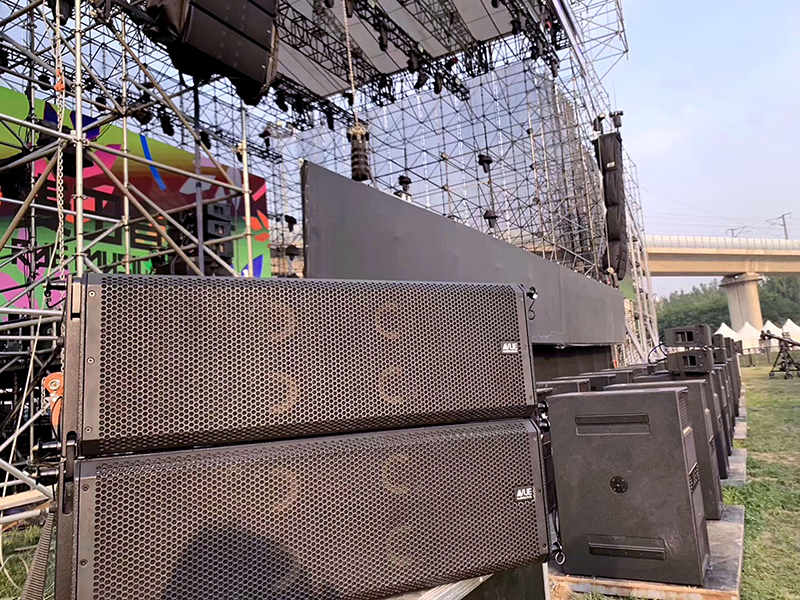 To accommodate the range of music genres and audience coverage, VUE China designed an al-Class system consisting of two groups of 16x al-12s, and 28x ground-stacked hs-221 subwoofers arranged in a cardioid end-fire configuration. In addition, 12x al-8s were divided into four groups and evenly stacked on the subwoofers for front fills, while 8 x al-8s and 2 x hs-221s on the front edge of both sides of the stage provided side fill. 2x h-12s and 1x hs-28 were used as monitors, while 16 x VUE V3s and 5 x V6s provided power for all arrays.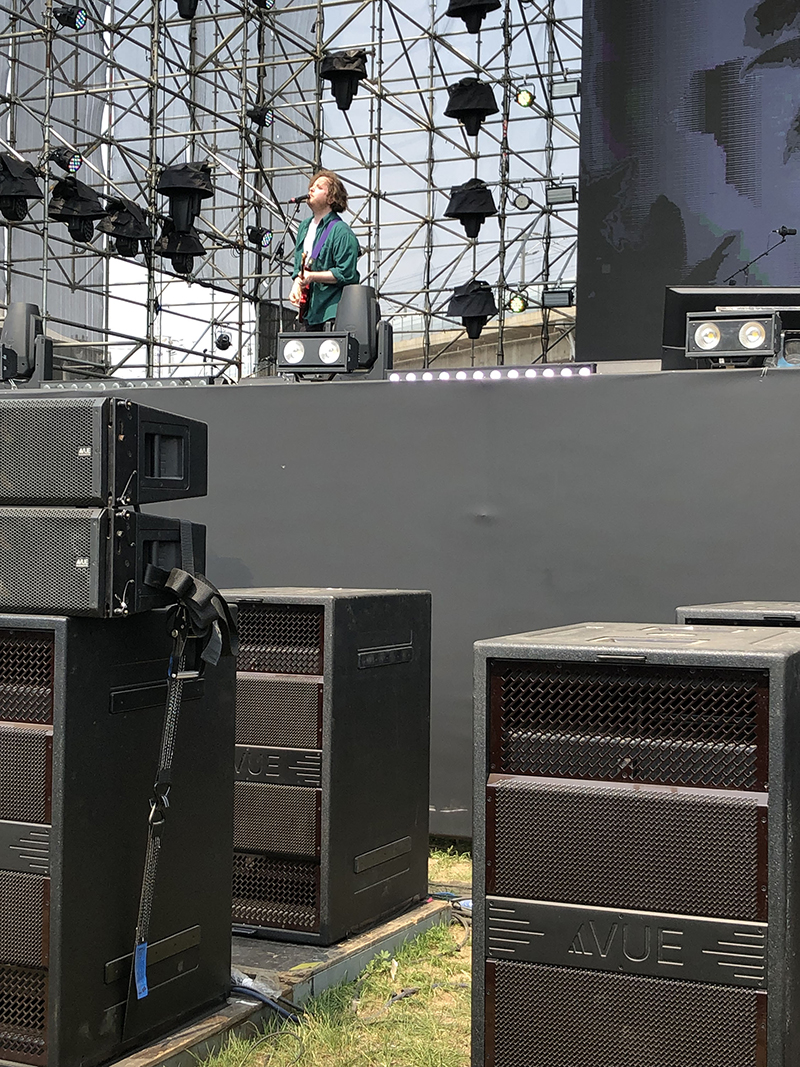 Over the course of the two-day event, temperatures hovered around 100F – 110F. In spite of the extreme temperatures, the VUE rig performed flawlessly meeting the needs of the wide range of musical performances. Several visiting engineers raved about the system's wide bandwidth and how effortlessly it delivered everything from hip hop to acoustic sets with very little adjustments. In the words of a visiting hip-hop act's engineer, "the VUE system delivers the sound we want without breaking a sweat."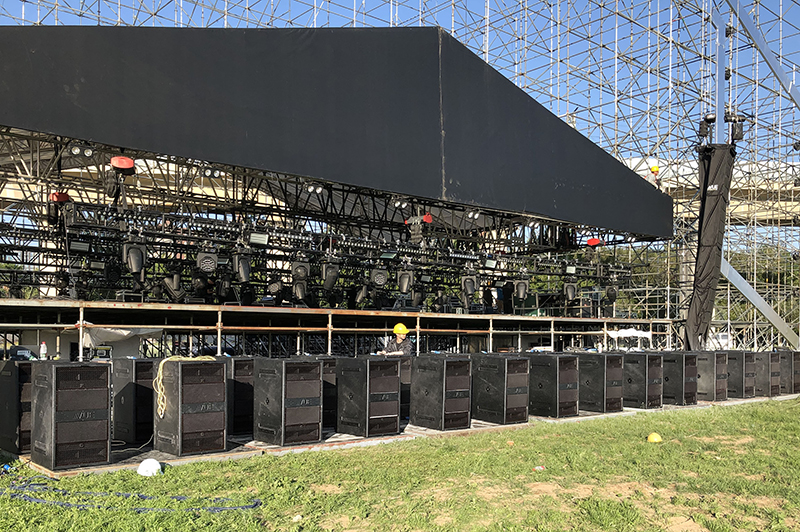 More importantly, event organizers and concert goers alike were amazed by the consistency and clarity of coverage throughout the field. Another engineer commented: ". . .At FOH almost 70 meters (230 feet) from the stage, it's almost unimaginable how excellent the high frequency output is. The VUE system is truly incredible!"
Leave a Comment: