Soundcraft GB2R, RapcoHorizon LTI-1 Stereo Interface, Heil Sound PR35 Dymanic Microphone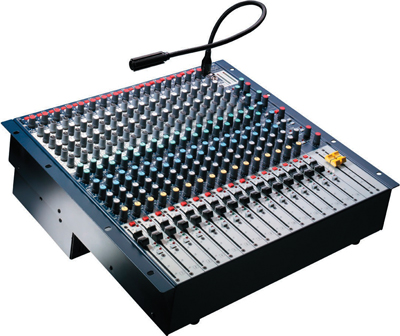 Soundcraft GB2R

This 19-inch rack-mountable mixer is designed specifically for smaller installations in churches and performance venues, or for small portable PA systems. Available in two versions, the GB2R offers either 16 mono inputs to a stereo mix output, or a 12.2 version with 12 mono inputs, two full-feature stereo inputs and two group busses, each model having six auxiliary sends.
Emphasis has been placed on operational simplicity, clear and intuitive layout and peak audio performance. The Soundcraft GB2R inherits both the GB30 mic preamplifier and GB30 equalizer designs from the larger GB4 and GB8. For ease of installation, the connector section is contained in a rotatable pod, allowing cable access from the top of the mixer if sat on a tabletop or from the rear when mounted in a 19-inch rack.
On the stereo inputs of the 12.2 model, connectors are provided for both mic and line inputs. With mic signals routed to the local channel, the line inputs are available as stereo returns to the main mix bus. Two stereo returns and a two-track (CD replay, for example) input are provided, which means that the GB2R-12.2 model can offer up to 26 inputs to mix in a mixer 19 inches wide. Every input has a pre/post switchable direct output for recording or effects sends, while an internal universal voltage PSU avoids external power supply connections.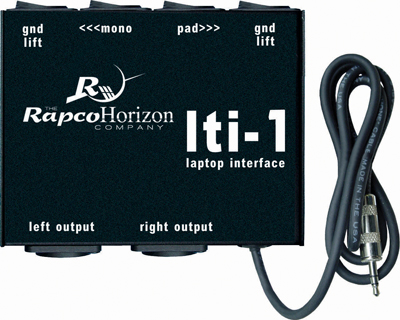 RapcoHorizon LTI-1 Stereo Interface
Designed for connecting laptops, MP3 players or any other stereo 3.5mm audio output to a professional audio mixer, the LTI-1 is equipped with built-in ground lift switches and a -20db pad. It also features left and right XLR outputs.
The LTI-1 is available through The RapcoHorizon Company dealers and is priced at an MSRP of $135.
www.rapcohorizon.com

Heil Sound PR 35 Dynamic Microphone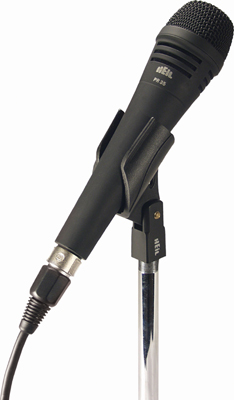 Drawing on the technological advancements within the PR 30, Heil Sound has introduced the PR 35. Designed with the vocalist in mind, the PR 35 features a 1.5" diameter dynamic element that is mounted on an internal Sorbothane shock mount.
New Heil Sound technology features a dual-wound voice coil with a magnet structure of neodymium, iron and boron, which create a magnetic field the company claims is 10 times stronger than traditional magnets of other microphones.
The PR 35 is designed to have a frequency response extending from 40 to 18,000 Hz and output level of -52.9 dB @ 1000 Hz. A two position roll-off switch is provided to help control unwanted low-end. Its polar pattern is cardioid, and the microphone comes in a black steel frame and grill. All units are shipped with a Heil SM-5 mounting assembly and a hard shell attaché style carrying case.
Leave a Comment: