Carvin QX5A Active 3-Channel Near-Field Monitor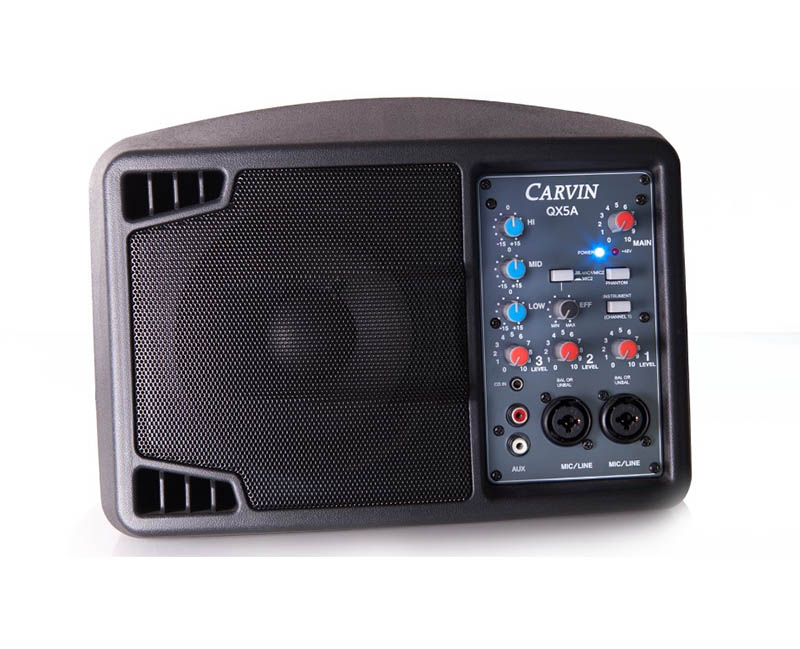 Carvin Amps and Audio's new QX5A Active 3 Channel Near Field Monitor is now available. The QX5A is designed to function as both a powered near field monitor and as a three-channel mixer/monitor with an external output to send to a powered main speaker for live performances.
More details from Carvin (www.carvinaudio.com):
The QX5A is ideal for the solo performer who wants an all in one mixer/monitor with the ability to connect to a larger active main speaker or amplifier for live performances in small to medium size venues. Houses of Worship can benefit from the compact near field design, allowing audio from the mixing console to be sent directly to the performer(s) on stage and allowing the performer to adjust his or her own volume and tone as needed.
The street price is $229.
Order the QX5A now at https://carvinaudio.com/qx5a
See the QX5A demo video here: https://youtu.be/q8efDLMalN4
Leave a Comment: