Pre-AES/PLASA New Gear Preview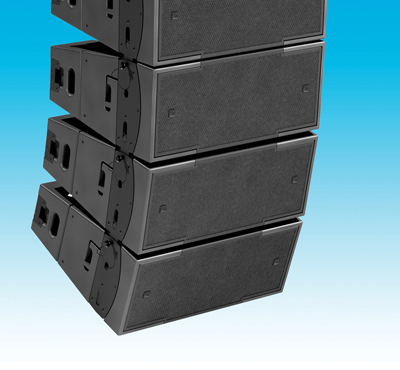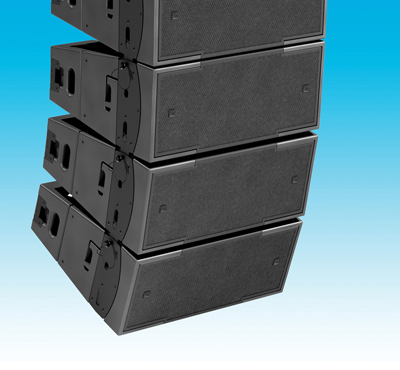 Ahhhhh. Smell that? It's the exciting but somehow slightly putrid smell of trade show season bearing down upon us. And the dance begins. Everyone wants A) their stuff covered as widely as possible and B) to have it still be a surprise when officially unveiled at PLASA in September or AES in October. You know, everyone wants to go to heaven, but no one wants to die. Can't have it both ways.
Bottom line is that some companies let us know wazzup in advance and others… don't. So what follows is a smattering, a hors d'oeuvre if you will, for the feast to come. Not a lot of detail here, but lots of cool pictures. This will give you something to chew on while waiting for the trade show of your choice to come around.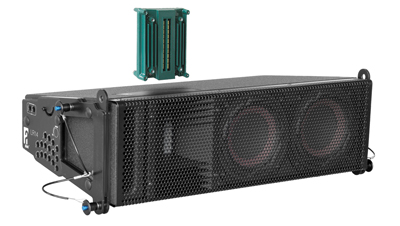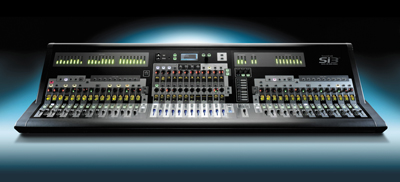 We'll start with speakers. Meyer Sound has announced the release of the new self-powered UPQ-2P narrow coverage loudspeaker. High-power output and low distortion combined with a tightly focused beamwidth make it a natural for small- to mid-sized auditoriums, houses of worship, theatres and nightclubs, either as a standalone loudspeaker or as a part of an array. The UPQ-2P features a low-frequency 15-inch neodymium magnet cone driver and 4-inch diaphragm compression driver, both designed and manufactured at Meyer Sound's Berkeley, Calif. laboratories. Its proprietary two-channel class AB/H power amplifier yields a combined power output of 1275 watts and uses Meyer Sound's proprietary QuietCool fan technology. The amplifier is equipped with Meyer Sound's Intelligent AC power supply that adapts to any power voltage worldwide.
From "across the pond," Alcons is now shipping its LR14/90 pro-ribbon line-array. The LR14/90 is a passive 2-way ultra-compact line-array module to be used in vertical stacked or flown arrays with a maximum SPL of 130 dB+ per unit. The LR14/90 uses Alcons' proprietary pro-ribbon technology for MHF reproduction. The frequencies below 1 kHz are taken care of by two 6.5-inch Neodymium mid-bass drivers, making the system real full-range in most applications with its lowest usable frequency being 51 Hz.
Still looking at the Euro crowd and PLASA we find Turbosound's new Flex Array series, which combines elements of line array theory with virtual point source technology in one loudspeaker product. It is aimed at providing rental companies with a one-box solution for a variety of venues and audiences. Now there's an idea…
Available in switchable bi-amp/tri-amp and self-powered versions, Flex Array cabinets feature two independent load-certified integrated flying systems, which enable quick and easy rigging with the minimum of external parts. The flybar's screw thread adjustment allows the movable lift point to be traversed using a handheld speed brace or electric drill even while under load. The flybar supports a column of loudspeakers up to 700 kg from a single fly point.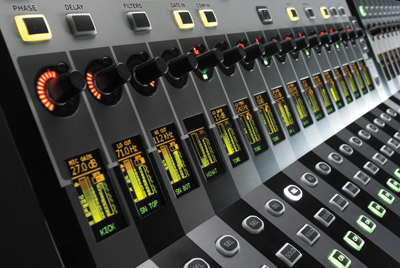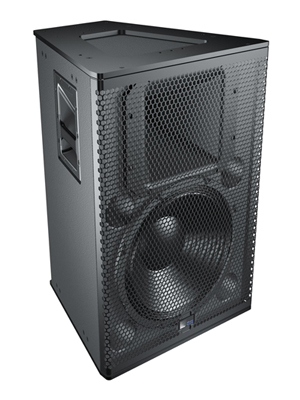 On to the other end of the snake and some real news in consoles. Hmmm, where to begin? Well, they are all Brits so I guess it doesn't matter. Let's go in alphabetical order, which means we are going to start with the two we know the least about. This'll be quick. First, Allen & Heath has new offline editing software for the iLive. Second, DiGiCo is continuing the "stealth" marketing campaign that they took up with the SD7 and all we know about the SD8 is that it is being intro'd at PLASA (and then AES a few weeks later) and the picture makes it appear to be made of gold. Nice touch.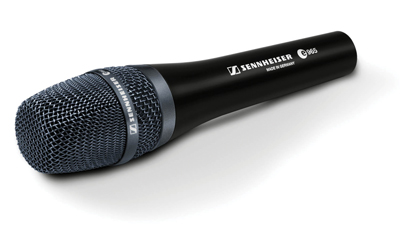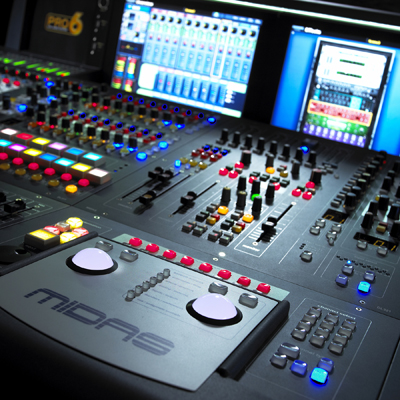 Okay, on to the two we know a little something about. Midas has brought forth a little brother for the XL8 called the Pro6. It has a much smaller footprint than the XL8, but a lot of the same technology. A whopping 80 inputs and as many as 32 output mixes mean you can use it at FOH or MON, and it can be expanded up to 264 x 264 all with EQ and dynamics processing. Linux-based makes it at least potentially open-source, which bodes well for future development. FOH's Jamie Rio flew over to London ,while his editor was stuck in the Midwest, to stay in a 15th-century abbey-turned hotel, drink Scotch and see the new beast. You can read about his adventure online at www.fohonline.com/pro6.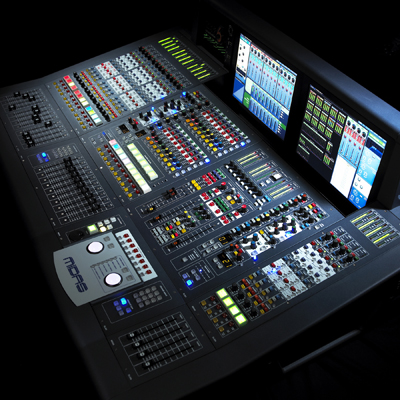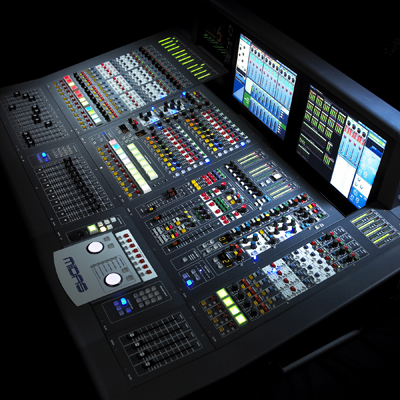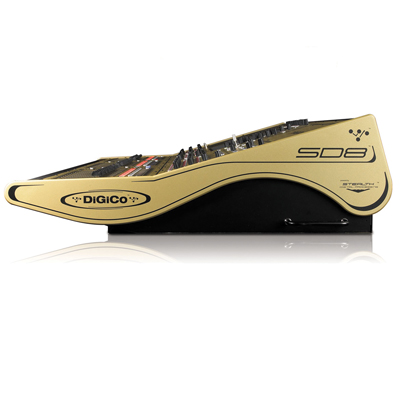 Staying on the smaller and more affordable tip, Soundcraft is doing a mid-market alternative to the Vi series called the Si3. This one is made to be a drop-and-go replacement for an analogue board with everything in one chassis — console surface, all input and output connections, power supply. Nice. This compact footprint desk can directly handle 64 mono inputs, four stereo inputs and has full connectivity for all 35 output busses (24 Aux/Group, 8 Matrix and Left/Right/Centre mix buses) Add to this four Lexicon effects processors, 12 VCA groups, eight Mute groups and bar graph metering for all 35 bus outputs and the same kind of easy-to-grasp software as the Vi6 and Studer vista consoles and it looks very interesting indeed.
To make preparation of the console setup easier, Soundcraft is also planning to release an offline editor for the Si3. This self-contained suite runs on a PC or laptop and allows configuration of the console, which can then be downloaded to the desk.
That leaves us with a couple of things that are neither consoles nor speakers. First, apropos for a company founded by an audiologist, Sensaphonics has introduced a dB meter for use with personal monitors. Yes, this is a handheld unit that measures A-weighted APL along with the safe exposure time at that level in real time. Guess the days of cranking the iPod at the gym are over…
Mics. There has to be new performance mics. Oh, there's one. Sennheiser is touting a new flagship product within the successful evolution range; the e 965 is also their first large-diaphragm true condenser microphone in the evolution line. The e 965 features a dual-diaphragm transducer, which allows users to switch between cardioid and super-cardioid pick-up patterns — a real boon for use on loud stages.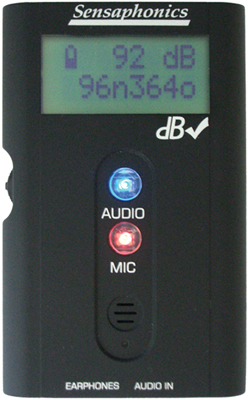 Finally, the thing that makes or breaks a gig is often not the high-tech stuff, it is the "make-it-work" logistics stuff. So we end with something totally low-tech — a transport/storage cart for cable protectors. The Ramp Runners are two-wheel and four-wheel carts that allow one person to easily transport or store up to 10 Guard Dog 5 Channel Cable Protectors or 10 Linebacker GP 5 Channel Cable Protectors at one time. An optional Retractable Rail System can be added to the four-wheel cart to transport up to eight pairs of Cross-Guard ADA Compliant Ramps. A removable Storage Box is also available for the 4-wheel cart.
Now go out there and git 'er done…
Leave a Comment: