Mid-Size/Mid-Price Digital Consoles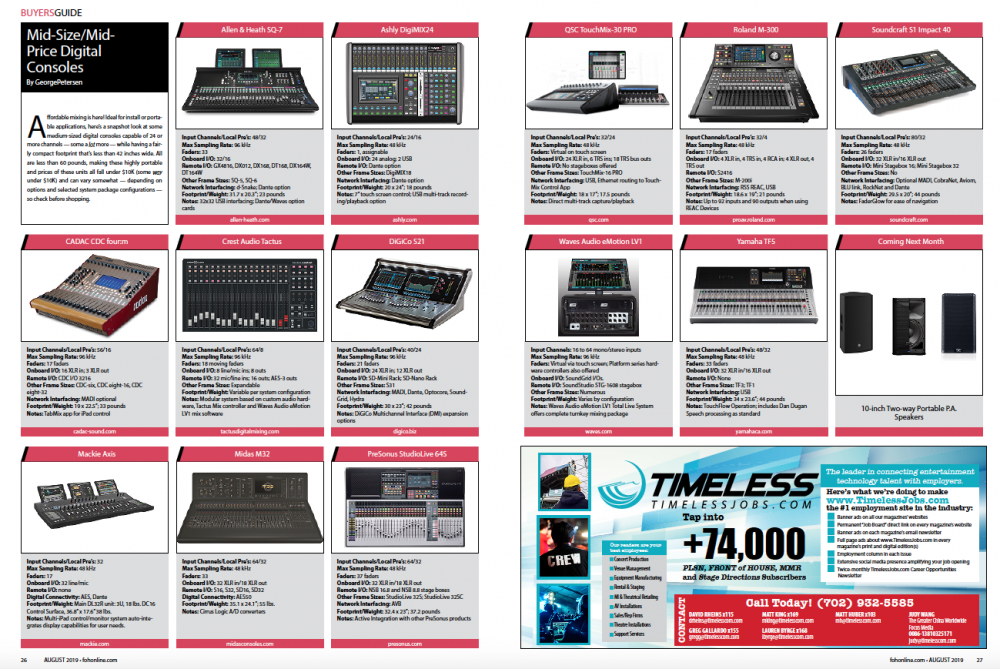 Affordable mixing is here! Ideal for install or portable applications, here's a snapshot look at some medium-sized digital consoles capable of 24 or more channels — some a lot more — while having a fairly compact footprint that's less than 42 inches wide. All are less than 60 pounds, making these highly portable and prices of these units all fall under $10K (some way under $10K) and can vary somewhat — depending on options and selected system package configurations — so check before shopping.
To download a PDF of the FOH Aug. 2019 Buyers Guide, CLICK HERE.
Leave a Comment: