Eighteen Sound Announces Management Changes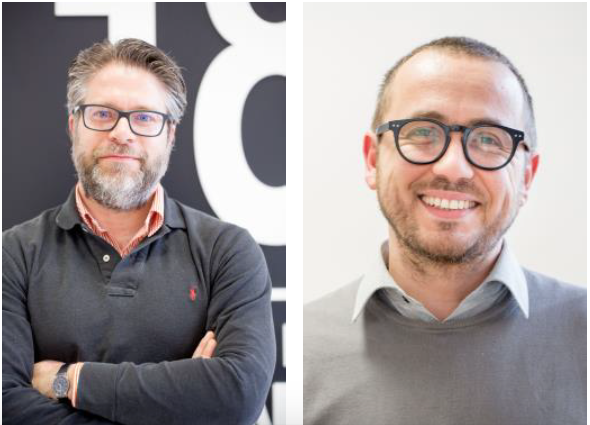 REGGIO EMILIA, Italy – B&C Speakers SpA, which completed its purchase of transducer manufacturer Eighteen Sound on Dec. 11, 2017, has since announced that Francesco Spapperi will serve as Eighteen Sound's CEO. The company also named Matteo Bianchini  OEM Sales Director.  Spapperi had served as the Controller at B&C Speakers for most of the last decade, and Matteo has spent the last 10 years in the professional power amp module business.
More details from Eighteen Sound (www.eighteensound.com):
"Francesco will help to manage many of the day to day financial and operational details in Reggio-Emilia, with support from the rest of our management group. He has been an important part of our success in the last years. He understands our business very well, and will be a strong asset to the Eighteen Sound team.", offered B&C Speakers Group CEO Lorenzo Coppini.
The Eighteen Sound sales team has also expanded to include the recently appointed OEM Sales Director, Matteo Bianchini. Matteo has spent the last 10 years in the professional power amp module business, and joins Eighteen Sound with a well respected level of industry knowledge and connections.  "Matteo clearly understands and cares for every person that he works with. We are quite happy to have Matteo as part of our team. He has fit in very quickly.",said Paola Riccò, Eighteen Sound Distribution Sales Director.
Eighteen Sound continues to reshape in recent months, while management has made a clear recommitment to the culture and heritage of the brand. Much needed resources have started to flow in the factory and product development departments. First results and plans for the future will be discussed when Eighteen Sound exhibits their latest offerings in booth 3.1B30 at the upcoming ProLight & Sound show, taking place in Frankfurt, Germany from April 10-13,2018.
Leave a Comment: