Sound Productions and Shure Offer 600MHz Trade-In Event for April 26 in Dallas Area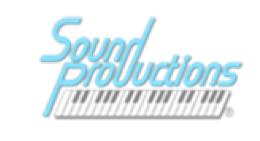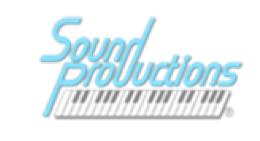 DALLAS – Sound Productions, which is now offering in-store instant rebates on 600 MHz wireless microphones and IEM systems, has partnered with Shure to let customers in the Dallas area trade-in old gear and receive an instant rebate when purchasing new wireless systems. For more information and reservations at a trade-in event planned for Thursday, April 26, send email to marketing@soundpro.com.
More details from Sound Productions (www.soundpro.com):
Sound Productions, a major supplier of pro-audio, lighting and video products, continues to exhibit its top-notch customer service and product expertise. Sound Productions is now offering in-store instant rebates on 600 MHz wireless microphones and IEM systems.
As use of wireless products that operate in the 600 MHz frequency band become prohibited in the near future, it's time to consider replacement gear. The company has partnered with Shure to make your transition quick and stress free.
If you're in the Dallas area on April 26, Sound Productions has you covered. You can trade-in your old gear and receive an instant rebate when purchasing your new wireless systems, which can be ready as you walk in the door. "This is a unique opportunity. There aren't many places where you can get this type of instant rebate and assistance with your old systems," says Jeff Ballow of Highway Marketing, the regional representative for Shure Products. "Shure is even bringing in Senior Sales Manager Sean Bowman and Michael Moore of the company's Market Development team, to support the event. It's going to be great."
"There is no limit to the number of channels you can trade in," comments Joshua Curlett, Sound Productions President. "Your trade-in doesn't have to be Shure or even functional! No more paperwork or waiting for your rebate check to arrive." He adds, "You can get your new wireless systems discounted now and the rebate will be based on what you purchase, not what you're trading in. Shure and Sound Productions are offering a value of up to $500 per channel."
If you're unsure what new gear you'd like to consider, the pros at Sound Productions are ready to help. "We're proud to say that we are staffed with some of the most knowledgeable people in the industry. Some members of our team have been with us for 20 years," says Jeff Humphrey, Sound Productions Executive Vice President. "Our product expertise is vast and we take great pride in partnering with our customers. Sound Productions always has our customer's best interest in mind."
"Definitely consider making the swap sooner rather than later," says Ballow. "You never know when the exact date use of 600 MHz wireless mic systems will be prohibited in your area. And Sound Productions is ready to help. They are making it easy."
To reserve a spot for the Thursday April 26 event, contact marketing@soundpro.com.
Leave a Comment: