In Memoriam: Doug MacCallum, 62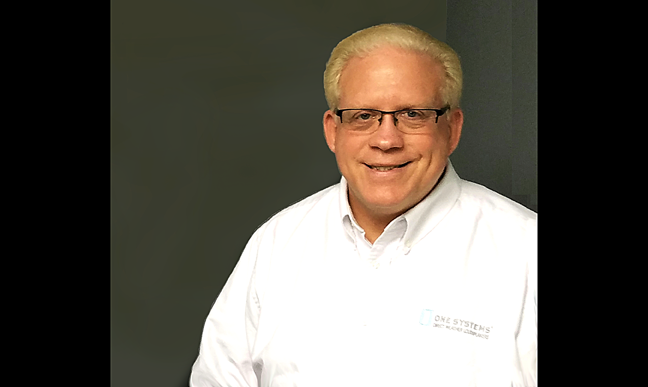 BRENTWOOD, TN — Doug MacCallum, the co-founder and president of Nashville-based speaker manufacturer One Systems died after a long and ferocious battle with leukemia. He was 62.
Born July 19, 1956, MacCallum attended Baldwin High School in Pittsburgh, PA and graduated from Otterbein College (Westerville, OH) in 1978 with a B.A. degree in business administration. Out of school, he worked for Ohio-based manufacturers representative firm C. L. Pugh and Associates, beginning as a sales rep and becoming sales manager.
MacCallum then moved into the audio manufacturing segment, joining Electro-Voice and then becoming part of Mark IV Audio (the former parent of E-V, Altec Lansing, University Sound, Cetec Vega, Klark Teknik, DDA and Midas), eventually becoming vice-president of the company during his 13-year tenure from 1982 to 1995. During this time, he also served as president of University Sound and Altec Lansing.
He left that position to be part of the AKG team, as vice-president and general manager of the U.S. operations from 1996 to 2006, when the Harman-owned microphone and headphone manufacturer was based in Nashville.
In 2007, MacCallum ventured out as a co-founder and president of One Systems, Inc. the highly successful manufacturer of high intelligibility loudspeakers that deliver top-end performance while being impervious to any weather conditions. More recently, One Systems expanded with its OnPoint audio brand, which offers full range speaker systems in active and passive designs. One Systems is also the USA distribution partner for P.Audio's line of sound reinforcement systems.
"I was fortunate enough to meet and become friends with Doug back in the mid-70s. Since the late 80's, we worked together at three companies and since 2002, worked together closely at AKG and One Systems," says Mike Torlone of One Systems. "Doug was the consummate gentleman, always strived to treat people well and do what was right and fair. His empathy, understanding of people and his great communications skills were traits that would serve people well in any business, but were especially appreciated by people in the professional audio business. I'll miss his enthusiasm, his dry sense of humor and his enduring friendship."
Doug MacCallum is survived by his wife Jeanette, brother Robert and sisters Heather, Laurie and Tracy, but also by his many friends and associates, all of which will never forget his broad smile, easygoing personality and warm heart. A Service Of Witness To The Resurrection will be held at Westminster Presbyterian Church in Nashville on Saturday, September 22, beginning at 12 noon.
Leave a Comment: