Se Electronics DM1 Dynamite Active Inline Mic Booster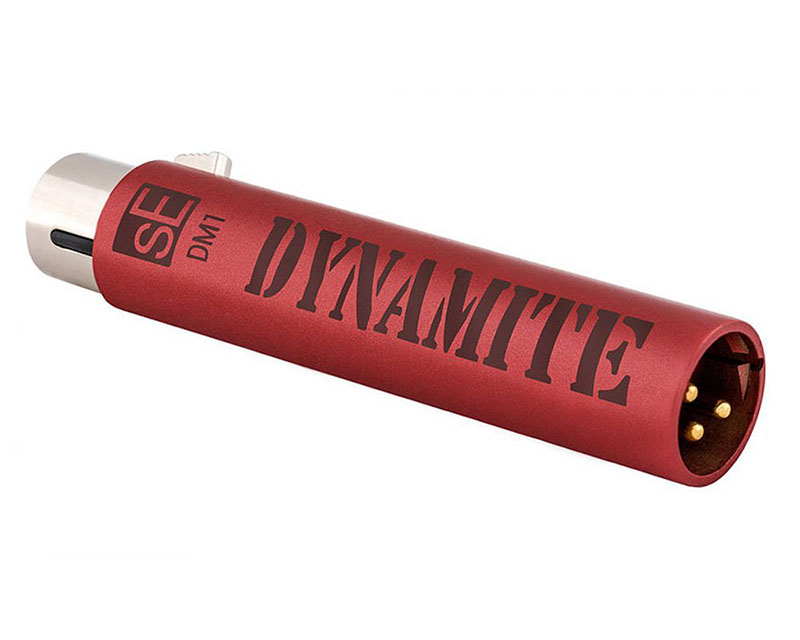 Announced at AES 2018, the DM1 Dynamite is an ultra-slim, active inline signal booster that fits seamlessly between your mic and mic pre, providing +28 dB of clean, transparent gain for passive (dynamic or ribbon) mics. With a sophisticated, transformerless Class-A design and high-grade FETs, the DM1 has a low output impedance and ultra-low noise performance. Additionally, the gain it provides is always a consistent 28 dB regardless of the connected load, thanks to its dedicated buffer amplifier. Besides boosting low-output mics, the DM1 can drive long cable runs, while reducing susceptibility to RF interference, buzz and hum. Specs include a 10 Hz to 120,000 Hz (-0.3 dB) frequency range; 9 μV (JIS-A) output noise level; 135 ohm impedance; and 48 VDC phantom power required. Street price is $99.
For more info, visit www.seelectronics.com.
Leave a Comment: