Powersoft ArmoniaPlus v1.1.0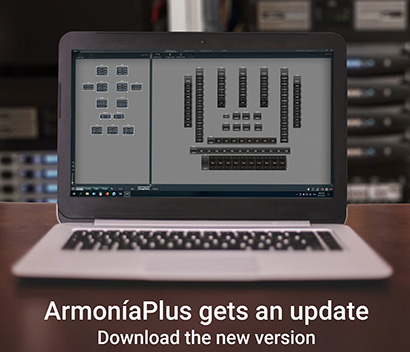 Powersoft announced that ArmoníaPlus v1.1.0 is now available.
More details from Powersoft (www.powersoft-audio.com):
If you haven't made the switch to our new System Manager, this is the perfect time to do it! The 1.1.0 version features a completely redesigned workflow that puts the speaker at the center of the equation, which makes managing even the most complex system a breeze. Speaking of easy, the implementation of intuitive shortcuts makes fast work of navigating the new interface and toggling between the various functions. With this new release, we have improved upon features across the whole platform and added support for LOTO and X4L. Furthermore, the new Tune:Solo function allows auditioning of system subsection, and a Recent details window on the top bar allows you to furtherly customize sidebar shortcuts.
To download the software, go to www.powersoft-audio.com.
Leave a Comment: