Echo-Fix EF-X2 Tape Echo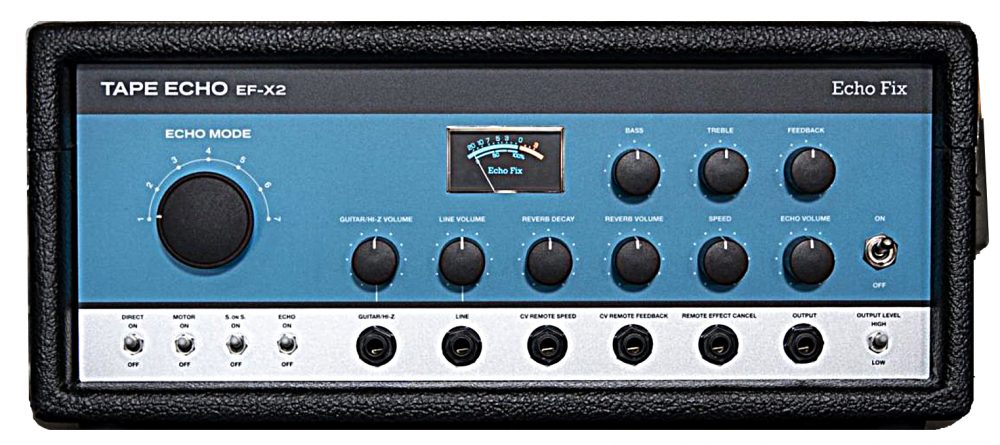 Echo Fix, an Australian company that has long been a supplier of spare parts and repairs of classic tape echo units, has begun shipping its EF-X2 — described as tape echo for "modern users.
Designed by Shane Fritsch and Doug Ford, the EF-X2 features multiple (selectable in 11 various combinations) delay heads, CV control, DSP reverb (an optional mod allows switching the reverb into a chorus effect) and more. Inputs are for Instrument-level and line-level applications, plus rear-panel balanced input and output at rear. The echo can be adjusted via front panel controls and the Echo Time and Feedback parameters can also be tweaked with control voltages (CV) or expression pedals; additionally, the reverb and/or echo can be muted using a dual footswitch pedal. The internal power supply runs on any 100-240 AC source.
Pricing is $1,500 (USD + shipping), and includes two tape loops and a 3-year warranty. The company also repairs and stocks parts for most popular tape echo units.
For more info, go to echofix.com
Leave a Comment: