Hometown Heroes: Meet the Regional Winners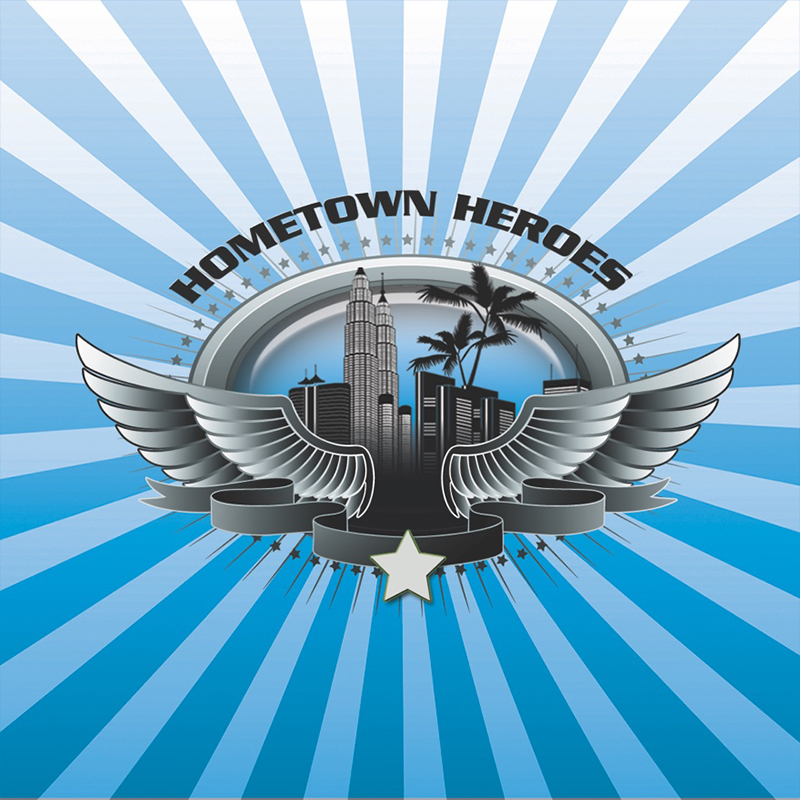 The readers have spoken and out of a slew of great audio companies in every U.S. region and Canada, they have chosen the best of the best. These companies share a great deal besides bragging rights for this win: Similar start-up stories, a shared passion for serving their community, and the smarts to know what gear to invest in and when. In addition to being regional winners, they're also automatically entered on the ballot as finalists for the Parnelli Award for Hometown Hero Sound Company of the Year. Let's get to know them a little bit!
NORTHEAST
Rainbow Production Services, Atkinson, NH
Rainbow Production Services is celebrating its 35th anniversary in business. "From humble beginnings in previous owner's Bill Blaine's garage, the company maintained an inventory chiefly comprised of EAW loudspeakers and PAR can lighting systems," explains Tom Hejnicki, CFO. "Responding to the need of a full-service production company within the region, Rainbow Production Services grew steadily." In 2004, the company was purchased by C. Michael Martell, a native of New England and then owner of Manhattan production company Key Lighting. The newly reformed organization added an extensive inventory of Meyer Sound gear, which was quickly deployed on Dane Cook's "Rough Around the Edges" tour. "This propelled RPS into the national touring market."
In 2015, RPS became a Meyer Sound LEO partner in the Northeast. "This revolutionary technology, coupled with a growing inventory of control systems featuring consoles by Midas, Avid and DiGiCo products, solidified the company as a touring production resource offering top-notch technology." The following year, it grew further as a result of the collaboration on the Major Lazer Tour, "which featured an intricate package of audio. This tour was specifically remarkable due to the technology present within such a compact footprint and the requirement to create two identical systems — one for the USA and one for Europe." Later that year, RPS would partner with the European band Volbeat working with FOH engineer Mads Mikkelsen. The relationship with Volbeat continued through 2017 with a run of European stadium performances requiring massive audio resources.
This past year they've supported Godsmack, Wiz Khalifa, Stone Sour, Dropkick Murphys, Breaking Benjamin, and Daughtry. They've also done quite a few installations through the year including the Tupelo Music Hall in Derry, NH. "The team of Rainbow Production Services is grateful for all of the faithful support throughout the years and looks forward to many more successful adventures with all of our industry friends and partners."
SOUTHEAST
Blackhawk Audio, White House, TN
Founded in 1986 by Rick and Angela Shimer, the company "started with a couple of JBL scoops I had from working at Opryland theme park," laughs Rick Shimer. "I thought, 'I could make some extra money renting these speakers!" A "favorite" moment elicited this quote: "There is a rumor in the industry that if you haven't been fired by a particular artist then you are nobody; well, I have been fired by that artist. While on that tour, the first Meyer MSL4's were being used, at the end of the tour I ended up buying those eight MSL4's and Black Hawk's long association with Meyer Sound began." Today, they serve a wide ranging clientele, from arena and stadium events to televised award shows to large scale sound system design and install. "Our company has a proud heritage of servicing the Christian touring market. We also work with national corporate accounts, major television networks and a wide range of event producers and even a few festivals for 60,000 people or so a night."
It's a Meyer house indeed: they have a large inventory of Meyer Sound LEO, Lyon, Leopard, Mina, 1100 LFC, 900 LFC and … "I am pretty sure most of the boxes Meyer Sound has ever made." They recently added EAW adaptive products including Anna, Anya and Otto. They have DiGiCo SD5's, SD10's, SD9's, and SD12's, Avid Profiles and SC48's. The warehouse is 20,000 square-feet. "Today, I am especially proud of the guys we have on our staff and the crews at our events. They are the ones that put in the long hours and participate in making this company what it is today. We are honored and humbled to receive this award, it is a great feeling that others in the industry believe that we would deserve such distinction. To be recognized in such a fashion is a privilege we take very seriously."
MIDWEST
Audio Visions, Omaha, NB
In the late 1970s, Rick Curzon thought it would be a fun hobby to start an audio company. Growing up in Omaha with a love of music (he played drums in local bands), his passion led to making it happen for others, and Audio Visions was founded in 1985. "There was a demand for production in the region, specifically for fairs and festivals," he explains. In 2001, AV acquired Southern Thunder Sound of Minneapolis, expanding his operation there. Today they work out of a 10,000 square foot warehouse in Omaha with a 3,600 square-foot facility in Minnesota. All together, they have nine full-time and nearly two dozen part-time employees.
"We always want to be learning new things and ways to provide the best cutting-edge production service," Curzon says. Highlights of the company's journey so far include working with Mannheim Steamroller, Stone Temple Pilots, Charlie Daniels Band, Chris LeDoux, and Kenny G; multiple political events with major emphasis on the Barack Obama presidential campaign in Denver, CO in which 110,000 people were in attendance; being the audio provider for the annual Berkshire Hathaway shareholders meeting, attended by over 25,000 people; and being the audio provider for the Riot Fest festival in Chicago.
In 2014, Audio Visions partnered with Adamson Systems Engineering and expanded their inventory with the E and S Series line arrays and subs. In 2017, they picked up some DiGiCo consoles. Otherwise, the company has been working with JBL, Crown, and EAW, and has been a Yamaha house for over 20 years. "We added Avid and Midas around 10 years ago and continue to carry current models from them." They've needed it all for their increasingly impressive recent gigs, including the Cheyenne Frontier Days, the 10th Annual MAHA Music Festival — and even a Zombie Pub Crawl. As far as getting to the winner's circle this year, "It's a great honor. We absolutely love this industry and all the support it has given us over the years. We also appreciate all our employees for their hard work and thanks certainly goes to our clients."
NORTHWEST
Spider Ranch Productions, Sacramento, CA
"For 2018, the focus for Spider Ranch Production was on system infrastructure with the purchase of another microphone split system, CM chain motors, rigging steel and a new truck," says owner Alex Moran. "Otherwise, the major change in the company this year was relocating to Sacramento from the San Francisco bay area. This move included the warehouse/offices and seven employees. This has allowed us to serve both production rental clients and system integration clients in a more efficient manner."
Moran has been at the live event biz since he was a 14 year-old kid, working for the legendary man himself, Bill Graham. "I'm one of the guys who has been around long enough to remember that when you wanted a sound system, you built it," he laughs. In 2007, he became a licensed contractor, and built the company working on smaller corporate gigs, nightclub work, video conferences and, of course, those bar mitzvahs.
"We have a lot of E-V powered speakers on sticks, but then we also have our flagship Outline GTO System, including 30 mains, two GTO-DFs,16 flyable GTO Subs and 18 GTO-C12 speakers as well as a 16-box QSC WideLine Series and a VUE Audiotechnik al-4 line array system. Plus McCauley Quad 21-inch and double 18 subs." The consoles of choice are DiGiCo, though they also have Avid Profiles and Yamaha PM5Ds.
"This year we were thrilled to do shows with ZZ Top, Train, Dropkick Murphys and Flogging Molly, to name a few," he says. "It was really great to run up to Wasilla, Alaska to provide production services for The High Times Cannabis Cup." (We bet!) "All of us here at Spider Ranch Productions a humbled by the fact that our clients and friends voted for us this year and we will continue to provide the best service we can in order to maintain there trust in us."
SOUTHWEST
Brown Note Productions, Thornton, CO
"We strive every day for quality of service,and winning this award is a true testament to the hard work of our crew," says Brown Note co-owner Sara Knutson on hearing the news of again winning best regional audio company for the Southwest.
Founded in 2004, the company continues to grow as a full-service turn-key operation. As this tale typically goes, they started in a two-car garage, "expanded" to a three-car garage. Sara was previously a corporate events manager for a data storage company, when co-owner/husband Ryan had gotten off the road mixing monitors for Sound Tribe Sector 9. Most recently, Brown Note announced their latest AVL Systems Integration expansion, which will include the opening of a second location in Austin, TX.
At their Colorado home base, meanwhile, the company has grown to the point of filling up a 70,000 square-foot warehouse with nearly 50 employees. Brown Note continues to invest in new gear, and most recently took on an L-Acoustics K1 and K2 and d&b audiotechnik GSL systems. They've also added the DiGiCo SD12, Avid S6L-24c, and Yamaha CL5 consoles to their inventory, too.
Speaking of the d&b system, they debuted it on a Gorillaz' U.S. and European tour. Other highlights this year including handling audio duties for the Grandoozy festival. They were there for the red-hot band Nathaniel Rateliff & The Night Sweats, too. This is all in addition to a variety of festivals and expos, including Anisong Matsuri Anime Expo in L.A., which was billed as "The largest celebration of Japanese pop culture in North America." Brown Note's install team got to make-over Denver's The Fillmore Auditorium and Gothic Theatre. And the company continues to be the primary AVL vendor for Colorado's Red Rocks Amphitheatre.
Oh, and about that name? The "brown note" is an infrasonic frequency, supposedly between 5 Hz and 9 Hz, that, at high power, is alleged to cause a quite indecorous and malodorous loss of control in the human intestinal tract. "We still have not found the brown note," laughs Sara. "After ten years, it's still mythological. And people always want our T-shirts."
CANADA
KiAN Concert Sound, Richmond, BC
KiAN Concert Sound has received a nice 45th Anniversary present — another nod from Hometown Heroes voters as the best regional audio company in Canada. KiAN had quite a year, too. "We were proud to be a part of the Obakki Foundation's first annual 'white envelope' fundraiser," says GM Derek Mahaffey. "The evening included a backyard acoustic stage with celebrity friends, live installations from New York artists, and more. The event raised $450,000, which will provide urgently needed water, food, medical support, education and more to the 300,000 people who live in Uganda's Bidi Bidi resettlement camp, the largest in the world." The company was also audio supplier for the inaugural Skookum Festival in Vancouver's Stanley Park, providing audio for the two main stages. "Those had crowds of 50,000 who came out to see The Killers, Florence + the Machine and Greta Van Fleet, to name a few."
For more than a quarter of a century, KiAN has been taking good care of the regional concerts, touring artists, music festivals, special events, and corporate conventions that call on them. They have done a fair amount of audio installations throughout the years as well, too. In past years, they've picked up some DiGiCo SD7 and SD5 consoles with Waves servers. The company's speaker inventory got a boost and now it includes Meyer Sound LEOPARD/900-LFC adding to its Meyer Sound LEO Family, as well as Meyer's legacy products, along with MILO and the MiNA and MICA, among others. "We have once again expanded with the Meyer LEO family with the addition of LYON to our already large Meyer Sound System. We also purchased and expanded the Avid console offerings with the S6L." They also have a L-Acoustic V-Dosc system at their disposal.
"I cannot believe that we have had the good fortune and honor to represent Canada for a fourth time in the hometown hero category, something that would not be possible if not for our dedicated staff and loyal clients," says company owner Mark Reimann. "Thank you so much."
Leave a Comment: