Trade Wars: Soybeans and Sound Mixers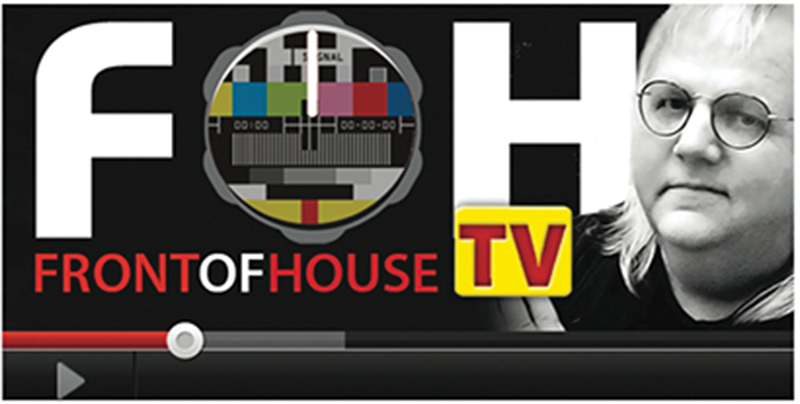 Well, after several shots from either side, the trade wars are ready to be escalated into a real battle where, sad to say, there are no real winners and the main victims in this, as usual will be the you, me and the rest of the American public — including live sound companies. Let me explain.
‡‡         How it Works
Before we get into more complex issues at work here, let's first look at a fictional example. Assuming the government wants to protect American farmers from competition from low-cost crop imports from across the border. So we impose a 50-cent tariff on all imported watermelons. Here, the simplistic premise is that this move will protect American agribusiness that previously had to keep prices lower to match the imports. However, now with the sanctions in place, there's no incentive to maintain lower prices, so the prices of American-grown watermelons shoot upwards. Meanwhile, wholesalers that want to bring in the imported alternative simply pay another 50 cents on each and pass the additional costs on to stores, who raise prices to meet the difference, and the consumer pays more — for either foreign-grown or domestic product. So just who is the "winner" in this scenario? Here's a clue: it's definitely not the consumer.
Unfortunately, when one country puts tariffs into place, the country on the other side usually retaliates with tariffs on other products, and the escalation begins. Over the past year or so, there has been a lot of news coverage of various salvos in the trade wars — mostly focusing on items such as steel or soybeans — but a lot of other tariff skirmishes are underway, and many don't get headlines, except perhaps when it was fees added to U.S. exports of bourbon whisky and of all things — cranberries.
But what starts off simple inevitably has a way of becoming more complex. Recently, the 28-member European Union imposed new tariffs on American imports on 340 categories of industrial and consumer goods. Much of it focuses on steel and aluminum rods, tubes, pipes and sheets (both raw and shaped, such as L-irons) as well as cotton clothing, agricultural products, makeup, motorcycles, trucks, boats and even playing cards.
‡‡         The Audio Part
These tariffs range from 10 to 50 percent, with most falling into the 25 percent category. And the released list is a lengthy document, with products arranged under their respective "CN" (Combined Nomenclature) code — an EU customs/tariff designation.
The truth is, trade sanctions are coming home to roost, and this time they're aimed squarely at pro sound reinforcement users. Among this list of CN products ready to be taxed (yes, it may be a "tariff," but essentially it's a tax) was CN entry #85437006, which covers:
"Digital signal processing apparatus capable of connecting to a wired or wireless network for the mixing of sound."
Hey, I can — at least sorta — understand protecting European industries that produce washing machines, milled rice products and self-tapping screws (all on the list), but where did #85437006 come from and, more curiously, why did that fall onto the roster at all — and at the highest (50 percent) level of tariff?
Well, boys and girls, it's all about politics, and someone, somewhere had to create this list. In fact I would be willing to wager that there was a whole lot of lobbying on the part of special interests that would like nothing more than reducing the competition from foreign products. The main difference here is that the "foreigners" in this case is good-old made-in-USA products. As my wise sister always told me: "If you want answers, just follow the money trail." And she's right.
It's bad enough that CN 85437006 is vague. These days, a "DSP apparatus used for the mixing of sound" could be just about anything — a mixer, outboard processor, interface, stagebox, and maybe even a wireless mic. In terms of digital mixers, the main U.S. players in the pro category would include Ashly, Avid, Crest, Dan Dugan, Mackie, PreSonus and QSC. The "protected" EU side includes Allen & Heath, Cadac, Calrec, DiGiCo, Lawo, Midas, Solid State Logic, Stagetec, Soundcraft and Studer. Yamaha and Roland (both Japanese) are out of the fray — at least for now. And would American makers of digital wireless mics — i.e., Lectrosonics and Shure — qualify for CN 85437006 tariffs as well?
Another vague issue involves "country of origin," which these days, is not so clear. For example, Soundcraft is of British birthright (thank you, Graham and Phil), that was acquired by Harman (very USA), and now owned by Samsung (Korea), and today most of their manufacturing is in China. So is Soundcraft now a Korean company? And two years ago, as part of Harman Pro, was it American? No easy answers here.
But the more intriguing question is, who, exactly was the party responsible for adding category 85437006 to the list? Were these undisclosed parties really that fearful of competition from Avid, PreSonus, QSC, et al? However, one thing is certain: Tariff actions (from either side) will kick end-users right in the… wallet. And this ain't over yet.
For George Petersen's introduction to the July 2018 issue of FRONT of HOUSE magazine, CLICK HERE.
Leave a Comment: