LEA Professional Announces New Distribution Partner for Canada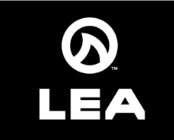 SOUTH BEND, IN – LEA Professional named SC Media Canada as the company's new distribution partner for Canada.
More details from LEA Professional (www.leaprofessional.com):
This new partnership will support the release of the LEA IoT/Cloud-enabled amplifier, set to start shipping this month. Both organizations are led by dynamic leadership, have strong teams and enhance LEA Professional's ability to achieve the highest level of sales, service and support in this international market.
"Our world-class distribution channel and strong global network are two major advantages that set LEA apart in the industry," stated Blake Augsburger, LEA Professional Founder and CEO. "We're proud of the high level of expertise and experience that our new distribution partners bring to the table and we're happy to see their support for our products and brand."
With over 35 years of multimedia distribution, and years of close customer relationships and strong technical support, SC Media is perfectly positioned to distribute LEA Professional products to the Canadian market.
"Not only are we building a strong global network to support our product, we are more importantly, looking for strong partnerships with companies that share our values and passion for our industry," said LEA Professional Vice President of Sales, Scott Robbins. "Those are the foundational keys that helped solidify this new partnership."
"We're excited to add such an innovative new manufacturer to our portfolio in Canada. We strongly believe LEA Professional will very quickly become the pro audio industry's leading brand," added Patricia Carr, National Sales Manager, SC Media.
Leave a Comment: