Audio-Technica Names BP Marketing Group Sales Rep Firm for Minnesota, North Dakota, South Dakota and Western Wisconsin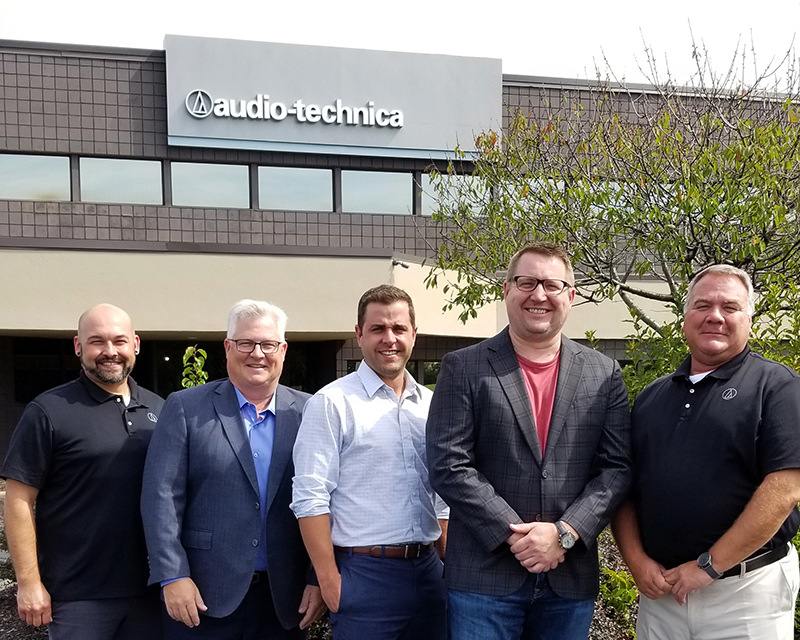 STOW, OH – Audio-Technica named BP Marketing Group as its sales rep firm for the Minnesota, North Dakota, South Dakota and western Wisconsin, effective October 1.
More details from Audio Technica (www.audio-technica.com):
BP Marketing Group principals Steve Garber and Dave Olson will be joined by the rest of the Midwest AV sales team in representing Audio-Technica in this region. A-T is the latest addition to BP Marketing Group's brand roster, which also includes such manufacturers as Absen, Alps AV, Atlas, Casio, Global Cache, Klipsch, Kramer, MaxHub, Media Vision, Panacast, Screen Innovations, South Control Technologies, SunBrite TV, T1V, Total Channel, TrippLite and TVOne.
Reid Peterson, Audio-Technica Executive Director of Sales, Professional Markets, stated, "Audio-Technica is excited to have the opportunity to bring on BP Marketing to represent us in the Minnesota, North Dakota, South Dakota and western Wisconsin territory. Steve Garber and Dave Olson, along with their entire team, bring years of experience to representing the Audio-Technica name. We believe that their knowledge of the markets, technologies and the longstanding relationships will be a great addition and a valuable asset in broadening the reach of Audio-Technica. We feel that the addition of Audio-Technica with BP Marketing's current line card will allow us to provide a complete solution for the Commercial accounts in their territory. We are looking forward to explore this partnership and grow together."
Leave a Comment: