Event Safety Alliance Promotes Vigilance to Prevent Future Tragedies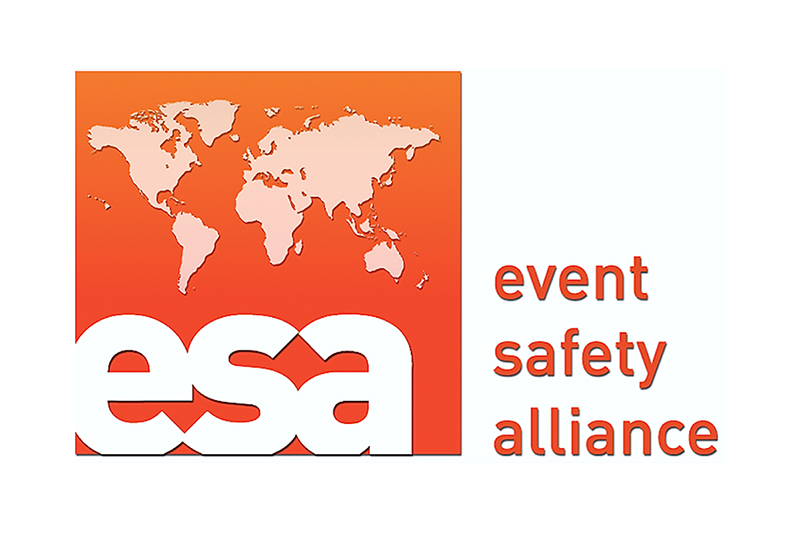 SCOTTSDALE, AZ – The Event Safety Alliance issued a call for vigilance to prevent future tragedies.
More details from the ESA (www.eventsafetyalliance.com):
This month the industry was faced with two separate but related eye-opening reminders about the risks live event professionals face every day. On April 6th the industry lost another veteran member of its family in a heartbreaking accident on the Coachella festival site. Less than a week later, an inquest into the 2012 stage roof collapse in Toronto that killed another member of the industry returned more than two dozen recommendations that, had they been in place, might have helped break the chain of causation in both events.
Given the tireless work many have been undertaking around the globe to advocate for better safety control measures at live events, the loss of these lives must not be in vain. When it comes to safety, we as an industry know what is expected of us and simply cannot ignore our responsibilities any longer:
The era of accepting unnecessary risk while placing others in harm's way because "that's the way it's always been done" is over. Seasoned professionals and those just starting out must recognize that the industry has evolved away from the cavalier and arrogant days of rejecting well-established and proven safety protocols. Veterans MUST be the example to the next generation and dismiss all urges to ignore safety.
The era of simply "getting the job done" as the primary measure of success is over. Failure of an organization's leadership to commit to creating and promoting a culture of safety can have tragic consequences. Encouraging safety awareness and responsible work practices must come from the top as well as the bottom if it is to be sustainable.
An organization's disregard of reasonable safety conduct or discouraging the pursuit of workplace safety training is a gross dereliction of professional and moral responsibility and must no longer be tolerated. Those who knowingly choose to ignore the collective progress of our industry's safety culture, written guidance, and the well-being of workers and audience should be viewed as actively choosing to be UNSAFE and treated as such by event organizers, vendors, and professionals.
Vendors must be vetted and selected based on their demonstrated safety protocols and investment in safety training for their workforce. Awarding work only to the low bidder ignores the horrendous cost of continuing to incur avoidable workplace injuries.
The Event Safety Alliance strongly encourages all organizations with a stated commitment to safety to immediately implement the following measures:
Enact a zero-tolerance policy for willful disregard of protective measures while working at height. Because each event is a construction site during load-in and load-out, OSHA protocols for site safety must be followed. Professionals working at height should utilize approved fall protection that includes a double lanyard system to ensure that a worker at height is never untethered.
Enact an escalating disciplinary policy governing the use of personal protective equipment (PPE) while on site. This may include, but should not be limited to, wearing OSHA-approved hard hats while overhead work is being performed, wearing high-visibility apparel while working in or around powered industrial trucks or other vehicles, and wearing protective footwear, gloves and eye protection during load-in and load-out.
Ensure that all professionals working under an organization's banner meet a minimum level of verifiable safety training, regardless whether they are employees or independent contractors. This should be in addition to any trade-specific training required to safely perform required tasks.
Company owners, producers, promoters, and other event industry stakeholders must demonstrate their commitment to safety at all times. A leader's cavalier, arrogant or dismissive attitude regarding safety will create a culture in which cutting corners is accepted, if not encouraged. True organizational leaders will wear PPE during the prescribed periods, always demonstrating the behavior expected, admonish workers who ignore safety protocols, and reward those who set a positive example.
ESA believes the time is long overdue for a zero-tolerance mindset regarding safety, and that those who follow the principle of LIFE SAFETY FIRST will be the most sought-after individuals and providers in the business.
Since ESA's inception following the 2011 Indiana State Fair stage roof collapse, we have enjoyed the support of thousands within our community. Working alongside other groups and agencies focused on safety at live events, the Event Safety Alliance has developed, promoted and made available safety initiatives and guidance with the potential to create lasting change. It is beyond time now for everyone to earnestly put these principles to action in a rapid, visible, and uncompromising commitment.
Safety begins with YOU, no matter who you are or what your role is. You have the power to make changes necessary for your own safety and the safety of those around you. Lead by example, seek out relevant training and credentials, and be vigilant in adhering to and promoting safe practices. Our employees, co-workers, audiences, and families demand it.
Related stories on FOHonline.com:
Leave a Comment: