Hermit Cab Speaker Isolation Enclosures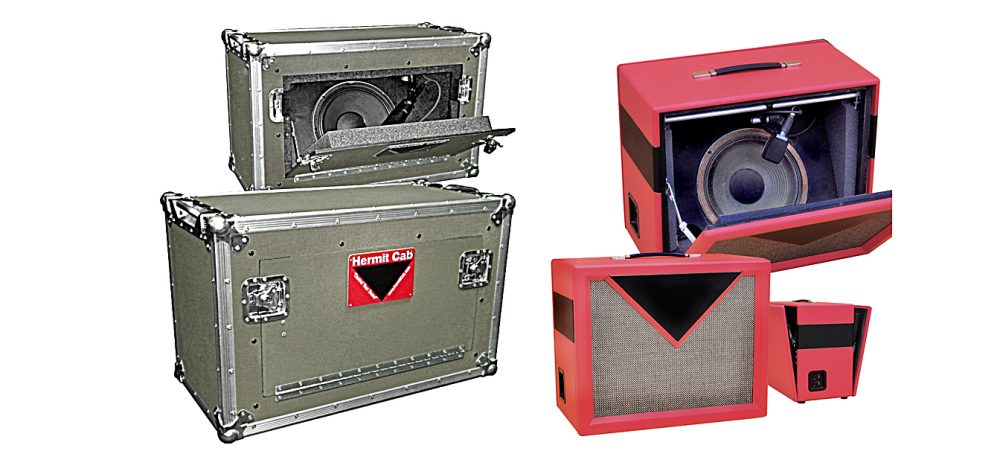 Used on major tours, club performances and studio recording, Hermit Cab is a line of revolutionary speaker cabinets that allow the control and tailoring of amplified sound via a patented design utilizing baffles, isolation and built‐in microphones. The enclosures are available in single-12, dual-12 and 4×12 styles in a variety of full ATA and stylish club-styled versions. Standard features include an "Ultra Light Variable Microphone Placement System" with Neutrik XLR mic out jack and ¼" speaker input jack. Options include many color/finish choices; a second mic mount with stereo/mono switching; casters/caster boards; and a selection of mics and speaker choices.
For more info, visit hermitcab.com.
Leave a Comment: