Deity Microphones W.Lav Lavalier Mics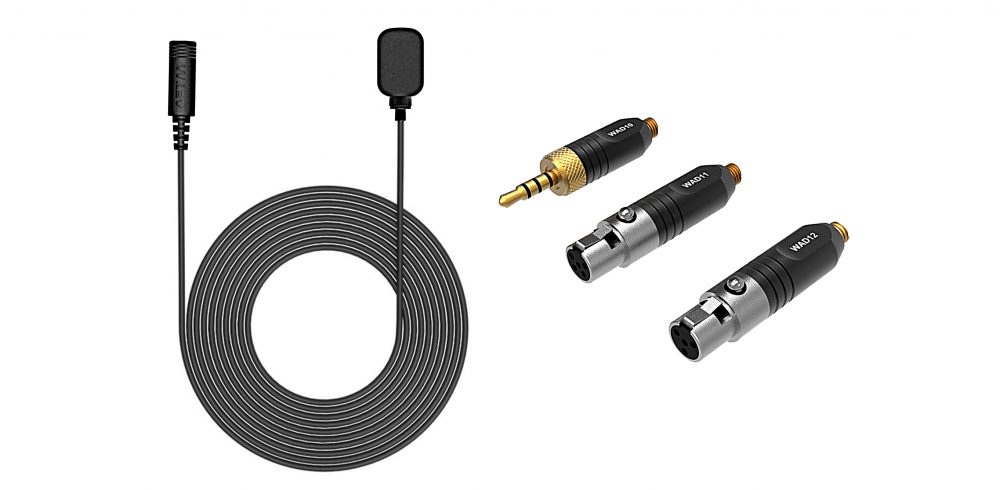 Deity Microphones' W.Lav modular microdot lavalier microphones are designed for optimum sound when clipped to lapels. These omnidirectional microphones have a 50 Hz to 20k Hz response, can handle 110 dB SPLs and have a 1.5-meter cable. Each W.Lav includes a tie clip mount, faux fur windscreen, two foam windscreens and a WAD series microdot adapter. Available WAD microdot adapters include DA4 (TA4F for Shure), DA5 (TA5F for Lectrosonics) and DA35 (locking 5.3mm TRS for Sennheiser, Azden, Nady, RODE). Street price is $99 and shipping is slated to begin in late summer. Adapters are also available separately for users who have microdot microphones.
For more info, visit www.deitymic.com.
Leave a Comment: