Creative Stage Lighting Notes that VMB'S TP-20 Lift Now Available In North America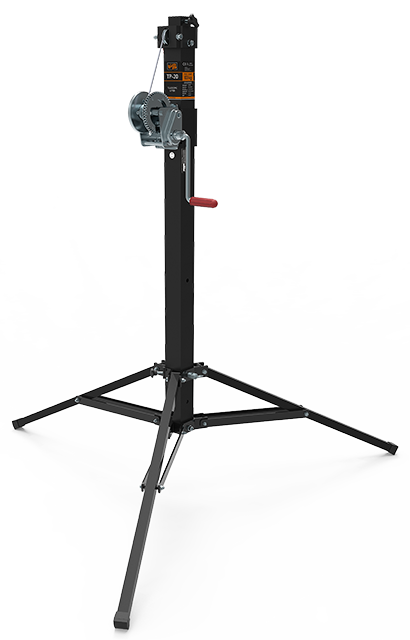 NORTH CREEK, NY – Creative Stage Lighting announced the immediate availability of VMB ProLifts TP-20 lifting tower in North America on Sept. 12, 2019.
More details from Creative Stage Lighting (www.creativestagelighting.com):

The TP-20 is VMB's newest model. Designed to maintain a perfect balance between lightness and strength, weighing only 33lbs, the TP-20 can load 220lbs to a height 9.84 feet. Easy to assemble and carry, it can fit in the trunk of a car, making it a perfect application for lifting PA cabinets with a spigot mount, light weight truss, stage lights, and other similar applications.
VMB's TP-20 is composed of aluminum profiles with high resistant, and anti-torsion steel cable guided through reinforced pulleys. A wide range of accessories are available for this compact telescopic lifter to help fit a wide range of applications. The TP-20 also includes the VMB- exclusive ALS auto-lock security feature, which automatically locks each section of the lifts' mast into place.

For more information, please call Creative Stage Lighting at (518) 251-3302.
Leave a Comment: