The New NAMM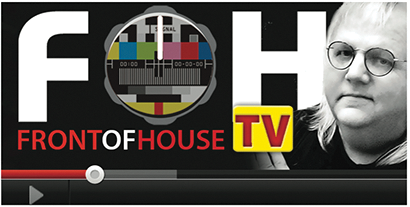 The 2018 NAMM Show returns — as usual — to the Anaheim Convention Center this month, from January 25 to 28. That part is perhaps familiar, but this time around, it's going to be a whole new NAMM event. Often phrases like "new and improved" are simply misused marketing tools to denote fewer crackers in a slightly smaller, "more convenient" box. However, this is hardly the case with NAMM 2018, which truly will be expanded, and actually improved with additional exhibit space, more educational opportunities and an expanded focus on the pro audio, lighting, sound reinforcement and event production community.
To that end, NAMM has developed strategic partnerships with key organizations over the past few years, among them being AES, Audinate, NARAS, Timeless Communications, the TEC and Parnelli Awards and the Anaheim Convention Center itself — all with the goal of better serving this expanded market. It's a well-thought out plan, and as a bonus, NAMM's January timing is ideally suited for companies looking to gear up for the upcoming summer concert/touring season or for those planning house of worship upgrades to be completed in time for the busy Easter season.
In the works for several years now — and now ready for prime time — is a massive expansion of the Anaheim Convention Center. Bringing some extra 20 percent of exhibit space to the facility, this new multi-level hall, known as Anaheim Convention Center North (ACC-N), is a 200,000 square-foot that will be the new NAMM destination to check out new pro live event gear.
The ACC North Hall is located across from the existing ACC Arena and seamlessly integrates into the NAMM Campus, with its two levels connecting via escalator sets, while a sky bridge connection joins to the current convention center.
And among the hundreds of pro audio companies in the new hall are new exhibitors including Adamson Systems Engineering, Audinate, Clear-Com, d&b audiotechnik, Funktion One, Group One/Avolites/DiGiCo K-array, L-Acoustics, Meyer Sound, Nexo, PK Sound, Powersoft, Void Acoustics and more.
‡‡ A Better Show Experience
One major plus for NAMM 2018 is a reorganization of the trade show floor, with product segments now closer together, such as the event technology focus in the new hall, so there's less of a need to constantly walk from hall to hall to see what you're interested in. Also, you may not have to listen to some guy endlessly playing "Smoke on the Water" to demo an amp at 115 dB while you are trying to check out some new cleaning solvents from Caig Labs in the next booth.
And in a "why didn't I think of this first" concept, NAMM 2018 will be pioneering sound-buffering aisle panels (hung overhead to indicate what row you are in), located throughout the show. Manufactured by sound absorption specialists GeerFab Acoustics, these 4×8-foot overhead panels feature a two-inch thick fiberglass batts wrapped in an acoustically transparent fabric that's custom printed with NAMM aisle sign graphics. The intent is to absorb some of the background hash and break up standing waves, which hopefully will result in a quieter show floor.
‡‡ Education Opportunities Abound
Besides checking out the exhibits for that 7-string bass you always wanted, NAMM's instructional seminars, workshops and programs — held in the adjacent Hilton Hotel — offer plenty for the live user. The new AES@NAMM program has daily panels on popular sound reinforcement topics, along with
noted FOH engineer Robert Scovill hosting "Main Stage: Live" sessions on live mixing topics. Audinate will present ongoing Dante certification courses. Not to be missed will be the "Line Array Loudspeaker System Academy" with individual 90-minute classroom and hands-on sessions by leading line array manufacturers, including Adamson, Bose Professional, dB Technologies and EAW. And the NAMM's TEC Tracks has been expanded with more live programs, such as "Smart Touring" and "Keeping Concerts Safe."
‡‡ Good, Better, Best!
From all indications, NAMM 2018 portends to be the best NAMM so far, and with the hard work of all the involved partners, it seems that perhaps the live sound and event production industries have finally found a home that seems spot-on to the entire industry. It's about time, and we look forward to seeing you at the show. Travel safe!
For a look at George Petersen's introduction to the Jan. 2018 issue of FRONT of HOUSE magazine, go to http://www.fohonline.com/main-news/17787
Leave a Comment: