VMB Names Hi Tech Audio Distributor in Mexico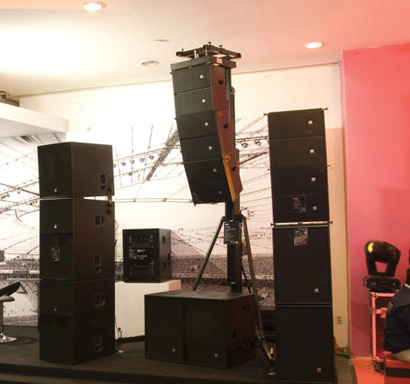 MEXICO CITY – VMB has appointed Hi Tech Audio as their exclusive distributor for its audio gear lifts in Mexico. Hi Tech Audio will be distributing all VMB models.
"We made contact with Hi Tech Audio in Frankfurt" said Ben Sinclair, VMB's export manager, "and it was immediately apparent that the company was an ideal partner for the Mexican Market. They knew our product well and were aware of all the features and benefits the product delivers. Their approach and experience in the sector leave us convinced that they will do a fantastic job in promoting the brand and offering superb service and sales."
The Mexican distributor recently premiered the TL-A220 at Expo Sound Check for those looking for a line array lifting solution.
"We are very happy to introduce to Mexico a completely new offering in lifts with the highest quality and security standards," said Jose Antonio Martinez from Hi Tech Audio. "For us, it is a priority to work with the best products available in the world, and we are sure VMB will raise the expectations of the Mexican Pro Audio market regarding quality and security for this market segment."
For more information, please visit www.hta-audio.com and www.vmb.es .
Leave a Comment: