SIR Chicago Opens Rehearsal Space, Adds to Rental Gear Inventory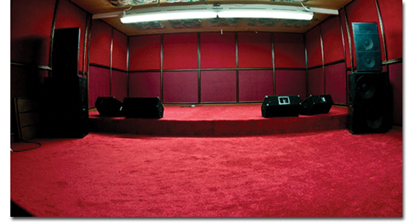 CHICAGO – SIR Entertainment Services' Chicago facility recently moved to a new central downtown location, opened a large rehearsal studio, and added a wide variety of new inventory to its already-substantial offerings.
Now closer to more of Chicago's major entertainment venues, SIR Chicago is a member of SIR's network of 13 locations nationwide, and provides:
Music and audio equipment rentals
A 30-foot-by-25-foot rehearsal studio
Delivery to the client's door
Production expertise and assistance
Experienced backline technicians
Service to all major clubs, venues and artists in Illinois, Indiana, Missouri, Wisconsin and Iowa
Cesar Lavin is general manager for the new facility, located at 3052 West Montrose Ave., Chicago, IL 60618, 773.478.8500.
For more information, please visit www.sir-usa.com .
Photo by Chad Sengstock
Leave a Comment: