L-Acoustics Names Marc Benard Technical Support Manager For New Division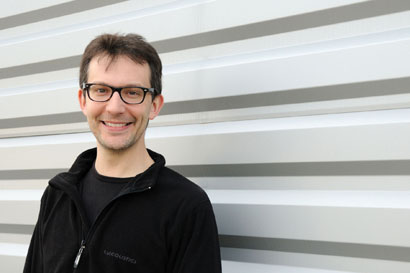 MARCOUSSIS, France – L-Acoustics has appointed Marc Benard to the newly-created role of technical support manager, amplified controllers. This new position reinforces the L-Acoustics technical support department, which is now divided into three areas: fixed installation; rentals; and amplified controllers and LA Network Manager products.
Benard has 10 years of experience in the pro audio industry working mainly in digital product management and technical support. His new role will be to educate and support touring and fixed installation clients in the use of L-Acoustics' amplified controllers and LA Network Manager.
"I am proud to be part of L-Acoustics, whose extremely talented team continues to innovate in the development of the best-sounding professional sound reinforcement solutions," said Benard. "I am thrilled to embrace the role of product specialist for the amplified controllers, which are at the heart of L-Acoustics' integrated system approach, and to assist L-Acoustics' valuable users."
Florent Bernard, head of touring support, added, "It's great to have Marc as our main technical support representative for amplified controllers. When L-Acoustics users have any questions regarding amplified controllers or the LA Network Manager, they will immediately be directed to Marc in his role as our dedicated product specialist for such enquiries."
For more information, please visit www.l-acoustics.com .
Leave a Comment: