Klipsch Appoints Stampede to Serve as U.S. Distribution Partner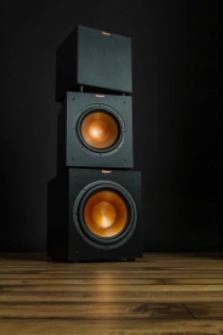 AMHERST, NY – Klipsch announced the appointment of Stampede as its U.S. distribution partner.
More details from Stampede (www.stampedeglobal.com):
Klipsch, the industry-leading manufacturer of world-class speakers and headphones, announced the appointment of Stampede, the global leader in value added ProAV distribution, to serve as its United States distribution partner, according to Stampede President & CEO Kevin Kelly and Klipsch National Sales Manager Matt Schuler.
"Klipsch has established itself as the brand of choice for audiophiles and home theater aficionados for the better part of a century," Kelly said today. "From incredibly clear soundbars to powerful portable wireless speakers; whatever the application, Klipsch offers audio solutions that feature the very latest technology and meet the highest quality standards for performance. We're honored to have Klipsch as part of our brand roster."
Founded in Arkansas in 1946, Klipsch speakers allow people to connect with their favorite music like no other brand by delivering the power, detail and emotion of the live music experience. Klipsch continues to drive the design of every new speaker with four key principles; high efficiency, low distortion, controlled directivity and a flat frequency response. From immersive cinema speakers, to mind-blowing theater systems and the most comfortable studio-quality in-ear monitors on the planet, Klipsch continues to impact lives with vibrant, true audio.
"For years, Klipsch has been committed to providing consumers with the highest quality audio products in the market," Schuler said today. "With Stampede's proven track record of success in the industry, we're confident that our new partnership will help us to bring our trusted line of audio products to more end users in more commercial markets than ever before."
Leave a Comment: