Ken Blecher Joins Powersoft U.S.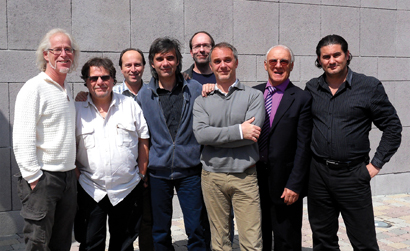 FARMINGDALE, NY – Ken Blecher has joined Powersoft Advanced Technologies, LLC, the Italian amplifier manufacturer's U.S. operation, as vice president and director of business development. Blecher has more than 25 years of experience in the manufacturing, contracting and consulting segments of pro AV integration and tour sound.
Claudio Lastrucci, managing director of Powersoft, made the announcement. Blecher will be working with Thomas Bensen, Powersoft's U.S. vice president and director of operations. Blecher is also expected to attend InfoComm 2010 at Powersoft's booth #C7798 at the Las Vegas Convention Center on June 9 to 11.
"Tom Bensen has enabled us to lay the groundwork in the U.S. and his commitment and efforts have resulted in rapid growth and increasing demand for Powersoft amplifiers in the region," said Lastrucci. "To enhance these efforts, we hired Ken Blecher because his expertise and relationships will greatly benefit our existing and new customers in the touring, installation and amplifier module markets, bringing the Powersoft brand to a new level of recognition. Ken's presence demonstrates our strong and continued commitment to the North American marketplace."
"I look forward to working with the entire Powersoft team to continue growing the infrastructure in the U.S.," said Blecher. "Powersoft has a rich history of developing and implementing unique new technologies. My immediate attention will be to increase the exposure of these technologies thereby raising awareness within the professional audio community of the values and benefits of Powersoft amplifiers on all levels."
"Ken coming on board adds a new dimension to our market presence," said Bensen. "I look forward to working side-by-side with him to continue to grow Powersoft's support chain. This is a major step in the company's expansion and in the strengthening of the Powersoft brand within the U.S."
For more information, please visit www.powersoft-audio.com.
Leave a Comment: