Jim Van Winkle Named GM For Masque Sound's PWS Division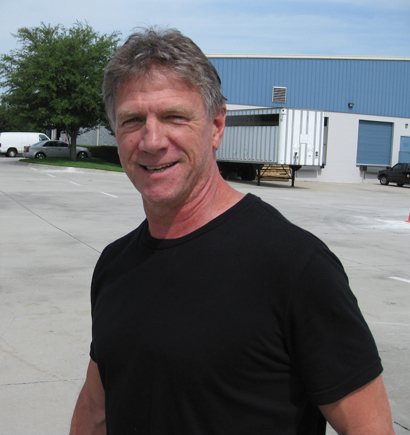 ORLANDO, FL – Jim Van Winkle, former director of regional services for the Masque Sound's corporate theater division, has rejoined the firm as general manager of its Orlando, Fla. based Professional Wireless Systems (PWS) division.
An audio industry veteran for more than 30 years, Van Winkle got his start in audio as shop manager for Sound Associates in New York from 1978 to 1987, while simultaneously serving as sound mixer and electrician with the original Broadway production of Cats. Van Winkle began his relationship with Masque Sound while loading the show into the Winter Garden Theater.
Van Winkle also served as house mixer for Radio City Music Hall during that period. He later toured as FOH and monitor mixer for both Harry Belafonte and Lena Horne.
After his initial seven-year tenure with Masque Sound, from 1992 to 1999, Van Winkle went on to serve as GM for Rock City Sound (from 1999 to 2004), then as sound supervisor for TV reality shows including Hogan Knows Best, featuring Hulk Hogan.
"I enjoyed my initial association with Masque Sound, and have maintained relationships with many of the people I worked with there," Van Winkle said. "When Geoff Shearing asked me to take the reins at Professional Wireless Systems, it seemed like a perfect fit. PWS has been extremely active on the broadcast, live sound, corporate and theatrical fronts. The R&D department here has pioneered some exceptionally innovative new technology designed to accommodate the rapidly shifting RF environment and the on-going migration to digital. We've got a terrific team in place, and I'm very pleased to be working with them."
Shearing, who is co-principal of Masque Sound, welcomed Van Winkle back. "Jim Van Winkle is one of the most well-rounded execs in the pro audio field. He has served successfully in virtually every capacity the industry has to offer. His leadership qualities and people skills are further enhanced by his hands-on technical expertise. We are fortunate to have him back with us."
For more information, please visit www.MasqueSound.com
Leave a Comment: