Clearwing Announces Organizational Changes and New Hires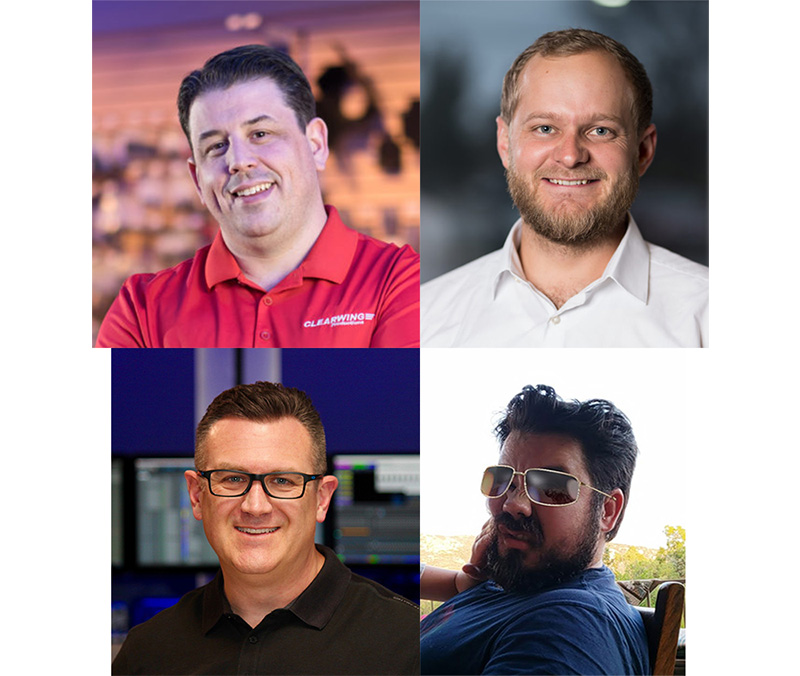 PHOENIX – Clearwing announced that Nick Dressler (pictured here, top left) will oversee retail and integration for the company's Phoenix and Denver locations and that Max Brunclik (top right) will oversee the company's retail and integration divisions at the Milwaukee location. Clearwing also announced that David Bauer (bottom left) and Ryan Peavey (bottom right) have joined Clearwing Systems Integration, Phoenix.
More details from Clearwing (www.clearwing.com):
Clearwing has announced changes to the leadership team overseeing Clearwing Systems Integration and Clearwing Pro Shop. Nick Dressler, who has served as National Sales Manager and General Manager of Sales and Development in his decade with Clearwing, will manage Phoenix and Denver operations for Clearwing Pro Shop and Phoenix operations for Clearwing Systems Integration.
Max Brunclik, who has been with Clearwing full time for over 5 years, will oversee Clearwing Systems Integration and Pro Shop in the company's Milwaukee location.
David Bauer joins Clearwing Systems Integration having spent 25 years working within executive leadership in various churches, leading creative arts programs, and music & production teams across the country. David will serve as a Systems Design Engineer specializing in houses of worship, live production, and theatrical venues.
Ryan Peavey, whose background includes positions as head of the sound department at the Walnut Street Theatre and Universal Orlando, has joined Clearwing Systems Integration as a Systems Design Engineer. Ryan's focus will be audio and video systems design.
Leave a Comment: