Brown Note Plans AVL Hub in Austin, TX, Aims for National Reach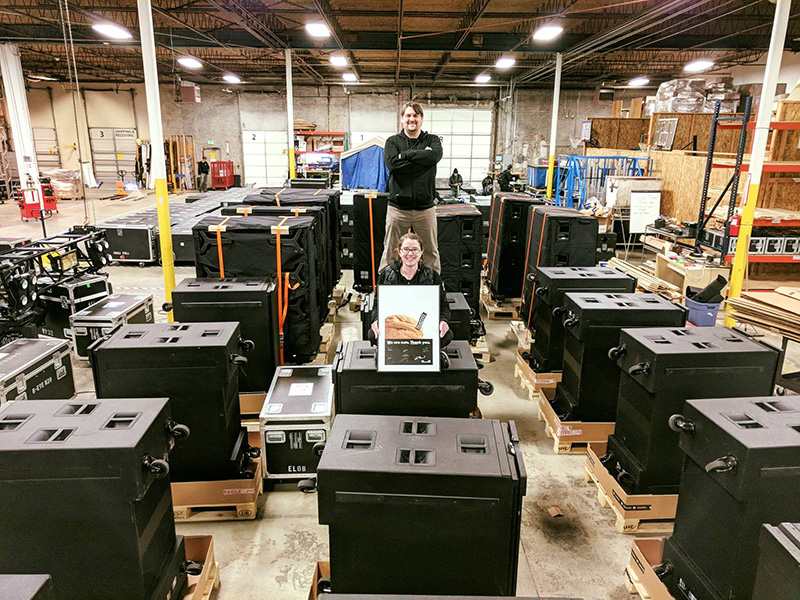 THORNTON, CO – Brown Note Productions announced an expansion of its systems integration division to include a second location in Austin, Texas.
More details from Brown Note Productions (www.brownnote.com):
Denver area concert production company, Brown Note Productions, announced that it will be expanding their systems integration division to include a second location in Austin, Texas. Brown Note Productions Integration will focus primarily on audio, lighting and video (AVL) systems nationwide as well as in surrounding local markets.
Established in 2004, Brown Note Productions has designed and installed numerous AVL installations in music venues, houses of worship and universities in Colorado, Wyoming, and neighboring states. The decision to expand the integration division was a result of the increasing market demand for highly qualified design-build firms with proven expertise in seamlessly integrating audio, video and lighting systems. With their in-the-field approach, owners Ryan and Sara Knutson have recognized the need to offer a world-class catalog of professional products coupled with a dedicated and experienced team.  Years of designing and deploying critical systems for tours, festivals and performance venues combined with cultivating global manufacturing partnerships have positioned Brown Note Productions to take the next step in becoming a full-service provider for integrated AVL solutions nationwide.
Brown Note Productions brought on Austin local, Zach Richards, as Director of Integration for both Denver and Austin locations. Zach brings decades of experience as an audio engineer and integration specialist. He has worked for Big House Sound for the past 22 years, serving as Director of Installations for the last 11 years since the division's inception in 2007. With an eye for detail in this role, Zach has earned considerable experience in executing accurate system design proposals, favorable pricing negotiations, sensible project schedules, detailed project submittals, effective training strategies, responsive service & support programs, and excellent client relationships. Operating mainly out of the Denver location, Brown Note has also hired Matt Bauer as Integration Project Manager. Matt is a AVIXA CTS (Certified Technology Specialist) holder and brings almost 15 years of experience in the professional live production environment.
Brown Note Productions Integration is already up and running and will officially open its Austin, TX doors in early 2019. The specialized integration team will offer AVL consultation, design and integration solutions, catering to individual client needs for any sized space and any scale project. Visit www.brownnote.com/integration to learn more about their services.
"We are extremely pleased to be expanding our integration capabilities in Austin and throughout the country. We're excited to have Zach on board to lead the team and define the customer experience for our clients. And Matt's extensive knowledge and expertise will help us streamline our integration process in Colorado and beyond. Our mission is to provide unparalleled comprehensive AVL designs and make sure they are expertly deployed and supported." – Ryan Knutson, President – Brown Note Productions, Inc.
Leave a Comment: