Bosch Names Anderson, Neubauer Product Marketing Managers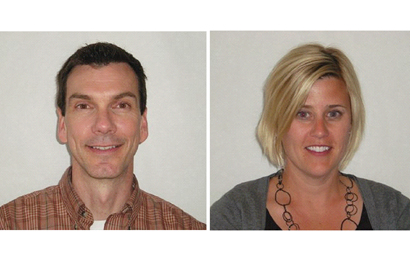 BURNSVILLE, MN – Bosch Security Systems, Inc., Communications Systems Division added two new product marketing managers: Mark Anderson (Bosch Public Address, pictured here, left) and Sally Neubauer (ProSound-Retail, pictured here, right).
Both Anderson and Neubauer will support the Americas Region by developing and implementing marketing strategies for their respective product lines, acting as focal points for the voice of customer in the process. Both positions report to Brian Divine, Sr. product marketing manager, ProSound.
For more information, please visit www.boschcommunications.com.
Leave a Comment: