American DJ Names an American DJ as Product/Sales Specialist for American Audio Division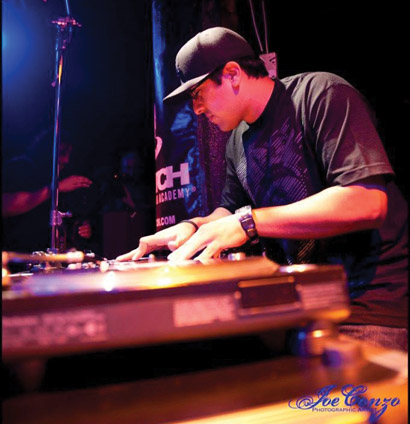 LOS ANGELES – American DJ named Edgar Bernal, a.k.a. DJ Etronik, product/sales specialist for American Audio.
Bernal, a professional DJ career for over 15 years, won the 2010 US DMC DJ Championship title in New York this past August. He was the first DJ in the U.S. to represent the World in all 3 DMC World Battle Categories, as he was named the DMC US Supremacy Champion 2006, DMC US Team co-Champion (as part of "The Angry Exs") in 2008, and DMC West Coast Champion 2010. He placed 4th in the 2010 DMC World Finals that took place in the U.K.
As a member of the American Audio team, Bernal will now handle inbound and outbound sales calls for the company, as well as showcasing and training products for customers. "I hope to contribute to this great company with my sales experience and product knowledge and my great customer service," Bernal said.
"We are very excited to appoint Edgar Bernal, a highly celebrated DJ, to this position," said Tom Freret, national sales manager of American Audio "His passion for music and his understanding of our vast family of products really embodies what American DJ is all about."
For more information, please visit www.americandj.com.
Leave a Comment: