Waves Chosen for "Jagged Little Pill: The Musical"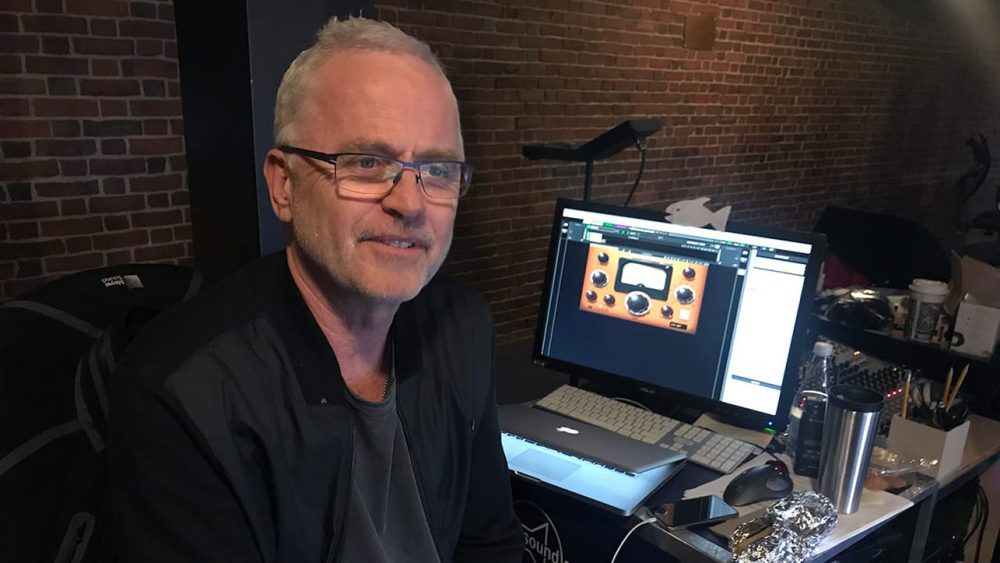 CAMBRIDGE, MA – Sound Designer Jonathan Deans has selected Waves for the production of Jagged Little Pill: The Musical.
More details from Waves Audio (www.waves.com):
Top sound designer Jonathan Deans (Waitress, The Beatles LOVE) chooses plugins from Waves Audio , a leading provider of digital signal processing solutions, for the hit rock musical Jagged Little Pill, which debuted earlier this year at the American Repertory Theater (A.R.T.) at Harvard University in Cambridge, MA, with music and lyrics by Alanis Morissette and Glen Ballard and a book by Diablo Cody.
Jonathan Deans is one of the foremost sound designers working in live and venue productions today. His system designs are used in the world's most prestigious theaters, from Broadway to London's West End, from Los Angeles to Las Vegas and Macau. His work has graced productions from Tempest and Finding Neverland to La Cage aux Folles, as well as many Cirque du Soleil productions, including Michael Jackson's ONE and The Beatles LOVE – all in addition to world tours and large-scale work in entertainment venues, theme parks and interactive soundscaped venues.
Deans comments, about the Jagged Little Pill show preparations, "It's been a truly collaborative experience over many months with the music team, director and all the creatives, and also with the American Repertory Theater, along with Sam Lerner, who heads the sound department at the A.R.T. Selecting the sound team is a major concern, and for Jagged Little Pill it proved to be a blessing. In the case of this show, where there is a band on stage, only part of the band participates in the technical rehearsals; the rest join in the final week before the first performance. You need to have a team that understands the task at hand, with minimal room for mistakes or experiments. We must have our ideas, thoughts and systems ready to go. The sound team must be organized and experienced."
About his setup, Deans remarks, "The overall setup includes Shure digital wireless for vocals, instruments and in-ears; DiGiCo SD10 for band monitors; a KLANG in-ear mixing system; DiGiCo SD7T as the front-of-house console; two Waves SoundGrid Extreme servers (one main, one backup); the Waves MultiRack software outboard host that lets us run plugins in real time during the show; Meyer D-Mitri interfacing with the DiGiCo console for matrixing and output spatialization; Meyer Galaxy speaker management; and a Meyer main and surround speaker system."
He adds, about using Waves plugins, "With Jagged Little Pill, we wanted to create an immersive experience. From early conversations with Tom Kitt, the orchestrator, music arranger and supervisor, it was clear that the intention is to deliver the sound as a full sonic experience, supporting the storyline. Depending on the style of music, plugins can help to create controllable and repeatable sonic images, to be layered into the mix by the front-of house mixing engineer. The H-Comp Hybrid Compressor is a great compressor for live theater: it's bold, quick and easy to use. The S1 Stereo Imager , helps me create space within the proscenium speaker towers, and the C6 Multiband Compressor can vary from being a subtle treatment to a hard-handed multiband compressor."
Deans remarks, about handling the combination of dialogue and singing during the show, "The difference of how a microphone and sound system works for actors' dialogue and singing is significant depending on each performer, so I use the C6 Multiband Compressor followed by Waves DeEsser on certain vocalists. The DeEsser also solves issues created when actors are catching their breath, as well as for controlling sibilance." He adds, "I also use the Waves Abbey Road Reverb Plates on the strings, because how can you not! Having worked on Cirque du Soleil's The Beatles LOVE production and visiting the historic Abbey Road Studios, I was able to understand how and why the studio became such a legend. Beyond that, Renaissance Reverb is the main reverb that I use for drums and acoustic guitars. I am also doing parallel drum processing, which changes from song to song so that it will be relevant to the sound and story concept. The Waves SoundGrid servers allow me the processing power to do all of this, and the Waves' technical support team have also been great at responding quickly to questions from our sound team, which is an important service when working on live productions!"
Deans summarizes, "Without plugins, it would be quite a different show. I would not have been able to achieve the tonality required for the performances, with the goal of creating a sonic experience fitting for an audience of all generations. Plus, using this setup has enabled me to respect and stay true to Alanis Morrissette's music, her overall wishes, and the expectation of the fans – including me!"
Leave a Comment: