Rock Band Squint Records Album With Harman's AKG Microphones and Headphones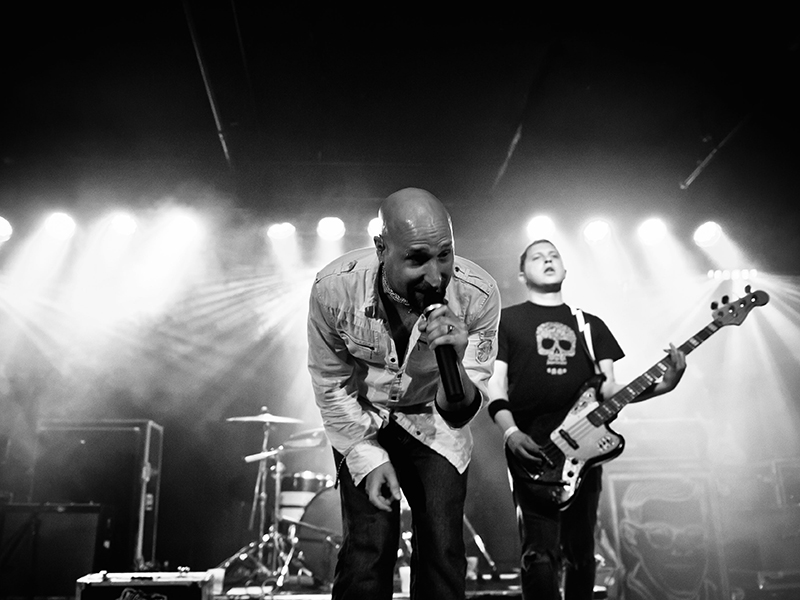 AUSTIN, Texas – Alternative rock band Squint took a break from their relentless touring to record a new album. In the studio, they used an AKG WMS4000 wireless system with a D5 microphone for coals, while the rest of the band used the C414 and the D40 microphones for guitars, the C451E microphone for the overhead drums and the D12 microphone for the bass drum. "Ten years ago, I didn't consider myself a rock star, but when I reached out to AKG, they listened. No matter how far I was from home, I've been well taken care of," said Dane Adrian, lead vocalist. "It was clear that AKG was a brand that I would like to be loyal to, in the same way our fans have been loyal to us throughout the entire process. Just like our fans, AKG cares about the connection with artists, and the music they want to make."
More details from Harman (www.harman.com):
Taking advantage of new opportunities in the music industry, alternative rock band Squint transitioned from touring across the nation to recording an album funded through Kickstarter. Despite the shift in priorities, the band always relies on HARMAN's AKG microphones and headphones to produce the reference sound they aim for.
Squint used to perform over 200 nights per year, building a considerable following in the process. Hoping to keep up with its audience in the digital era, the band turned to studio recording projects to put out more quality content. It is a daring move that succeeded, thanks to crowd funding and reliable equipment.
"Over the last couple years, people's attention spans have become shorter, moving to the next thing quicker," said Dane Adrian, lead vocalist for Squint. "We lost touring, our mainstream income, but thanks to our fans on Kickstarter, and AKG microphones and headphones, we were able to bounce back and make better music in the studio."
Thanks to the overall quality and endurance of AKG equipment, Squint employs it on the road and in the studio. Adrian used an AKG WMS4000 wireless system with a D5 microphone on the road, while the rest of the band used the C414 and the D40 microphones for guitars, the C451E microphone for the overhead drums and the D12 microphone for the bass drum in the studio and during live performances.
"As for the headphones, I love the AKG K171 MK2s, because its sound is so true," said Adrian. "It sounds clean and clear, and that is why I consider them my reference sound for both the studio and home."
Transitional phases for well-established artists are intimidating to say the least, and when asked how Squint managed to adopt new practices without losing its fan base, there was only one word that came to mind: loyalty.
"Ten years ago, I didn't consider myself a rock star, but when I reached out to AKG, they listened. No matter how far I was from home, I've been well taken care of," said Adrian. "It was clear that AKG was a brand that I would like to be loyal to, in the same way our fans have been loyal to us throughout the entire process. Just like our fans, AKG cares about the connection with artists, and the music they want to make."
Leave a Comment: