Pleasant Fore-Casts: Golf this Thursday; Parnelli Awards Jan. 25, 2019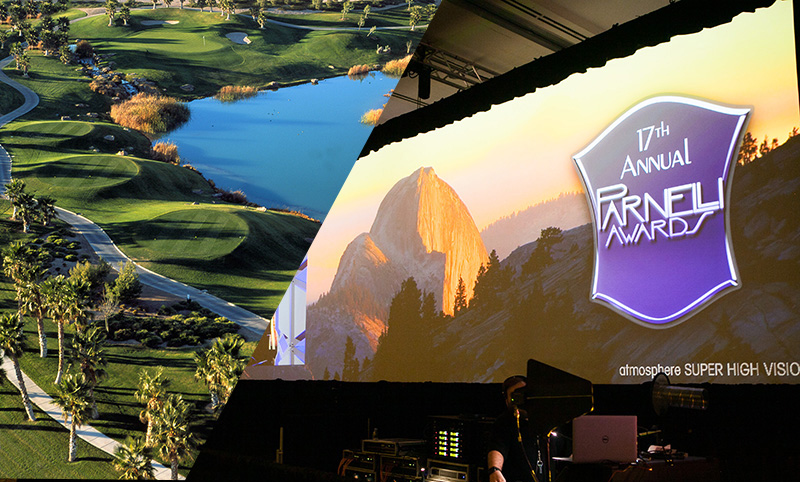 LAS VEGAS — With mostly sunny skies, highs in the mid-70s, and calm winds, the forecast for the 2018 PLSN/FOH Parnelli Classic at the Rhodes Ranch Golf Club in Las Vegas, set for this Thursday, Oct. 18, couldn't be better. And while it's too early to pinpoint the weather for Anaheim, CA on Jan. 25, the odds are definitely against a wintry mix of rain, sleet at snow — especially inside the Anaheim Hilton, where the next Parnelli Awards ceremony will be held. Tickets for both events are still available.
For more information on attending the 2018 PLSN/FOH Parnelli Classic, CLICK HERE.
To attend the Parnelli Awards ceremony, where Chris Adamson, Yvan Miron and Brock Adamson will be honored, respectively, with the Parnelli Lifetime Achievement Awards, Visionary Award and Audio Innovator Award, CLICK HERE.
Parnelli attendees also have the opportunity, on a first-come-first-serve basis, to reserve one of the rooms set aside at the Hyatt Regency Orange County hotel. To book one of these rooms, CLICK HERE.
See you there!
Related Links:
https://parnelliawards.com/golf/
https://parnelliawards.com/reservations/
https://parnelliawards.com/hotel/
Leave a Comment: