Jerry Harvey Audio To Continue Defending Patents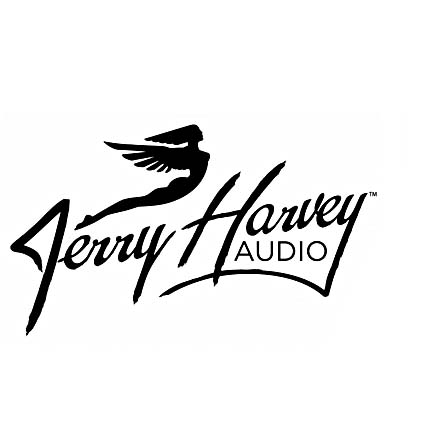 ORLANDO, FL – Jerry Harvey Audio announced that, despite a recent court ruling that was not in its favor, the company will continue to defend the patents it has received over the years.
More details from Jerry Harvey Audio (www.jhaudio.com):
Jerry Harvey Audio is the world's leading designer of pioneering in-ear monitors. JH Audio's founder, Jerry Harvey, single handedly created the IEM product category twenty-five years ago with the first dual driver IEM and has received several patents over the years for his continued innovation. This is why artists like Drake, Guns n' Roses, Katy Perry, Justin Timberlake, Lady Gaga, Maroon 5, Rihanna, U2, Keith Urban, The Weeknd and others choose JH Audio IEMs over all others.
As a last resort, and to prevent wanton copying of its innovative products, Jerry Harvey Audio unfortunately was compelled to file patent infringement lawsuits against a single recent entrant to the IEM market previously known as 1964 Ears and now known as 64 Audio. Those cases accuse 64 Audio of infringing four separate Jerry Harvey patents and are pending in the Federal District Court in Orlando. Jerry Harvey has several other patents and patent applications that protect its IEMs as well.
In response to the filing of those lawsuits, rather than respect Jerry Harvey's decades of innovation and resolve the matters peacefully, 64 Audio filed challenges to the patents at the U.S. Patent and Trademark Office. In one of those challenges, the USPTO ruled against Jerry Harvey, a decision that was recently affirmed by a panel of judges on the Court of Appeals. Jerry Harvey believes the Patent Office's decision was wrong as a matter of law and has the right to seek further review of the decision, which it is considering. No decision has been made by the Patent Office with respect to Jerry Harvey's three other patents. In addition, bipartisan members of Congress believe the process used by 64 Audio to challenge Jerry Harvey's patents is unfair to patent holders and, as such, they have introduced bills to either drastically overhaul it or eliminate it in its entirety.
"I am in business to make the world's best IEMS, not sue others for infringing my patents," said Jerry Harvey. "But when others intentionally copy my products and refuse to acknowledge my rights as an inventor, I cannot stand idly by and let my business and my employees suffer from that competitive disadvantage."
As a matter of patent law, even if some of Jerry Harvey's patents are held invalid, so long as 64 Audio is found to infringe a single patent claim, Jerry Harvey is permitted to request an injunction barring 64 Audio from continuing to make or sell any infringing IEMs and Jerry Harvey can recover damages for any and all infringement that occurred in the past in addition to its litigation costs and attorney's fees. Jerry Harvey will continue to defend its patents against infringement by 64 Audio or any other party to the fullest extent permitted by law.
Jerry Harvey Audio is the maker of premium custom and universal fit in-ear monitors. JH Audio's products are a direct result of 30 years of live audio mixing combined with over 20 years of designing and building earphones for the most demanding artists on the planet. Since forming JH Audio, Jerry Harvey and the rest of the team have raised the bar with bold, cutting edge designs to create the most realistic listening experience for the engineer, performer, and audiophile alike.
Leave a Comment: