In Memoriam: Chris Charucki, 54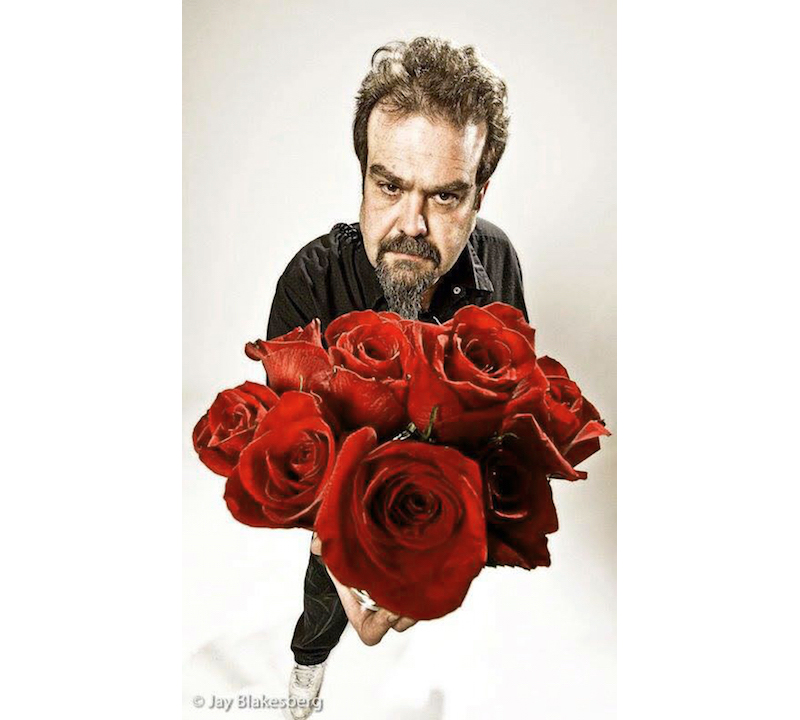 SAN FRANCISCO — Chris Charucki, a production manager with a quarter-century relationship working with the Grateful Dead family, was found dead in his home on April 6, 2018, and had evidently passed away peacefully — either early that morning or sometime late the night before. The exact cause of death had not been determined. He was 54.
Born in November, 1963, in Brooklyn, NY, Charucki was a singer/performer with a variety of hardcore punk bands in the early 1980s, including MDC (Millions of Dead Cops) and Cause for Alarm. He later turned his organizational skills and tech chops into a career as a roadie, stage manager, production manager and FOH/monitor engineer, and in 1993 began working with UltraSound and the Grateful Dead.
Well-known for his use of the expletive "f**k you," which he used as an almost-trademark greeting, Charucki — despite his sometimes harsh exterior — was nonetheless a friendly, knowledgeable and effective production team leader, and was highly respected throughout the industry. In fact, as word of his passing spread across the Internet, various venues from coast to coast — ranging from The Capitol Theater (Port Chester, NY) to San Francisco's Warfield Theater — emblazoned their marquees with memorial messages to this fallen road warrior.
After the death of Jerry Garcia in 1995, Charucki continued working with Bob Weir, Phil Lesh, Mickey Hart and a variety of Grateful Dead spinoffs, including Furthur, RatDog and Dead & Company, as well as other top artists, such as Rod Stewart and Slayer. With his varied skillset, Charucki once described himself as a "utility infielder" and his knowledge of all phases of production made him particularly useful on smaller tours with tighter staffing.
Charucki was even well-known to fans — a rare situation, but certainly understandable within the tight knit circle of deadheads, who showed an outpouring of grief as the news spread. Charucki was eulogized briefly by Phil Lesh before a performance at the bassist's Terrapin Crossroads nightclub in Marin County, CA, and former GD drummer Mickey Hart made left a social media message stating that Charucki "did the best he could to keep us on time so we could bring the music to you. Bon voyage."
Bob Weir was quite saddened by the loss, but an online posting by his daughter Monet Weir summed up the family's feelings about Charucki: "Rest in Peace to one of the best roadies my father could have ever had. I'm so glad I grew up on the road with you, you made me laugh and smile every time I saw you. I'm going to miss you so much, Charucki. I wish I got to see you just one more time. I hope you're joking around in the sky up there."
The fond recollections of Charucki continued. "I've known and worked with Charucki since the late 80's, going back to the I-Beam nightclub days in San Francisco's Haight Ashbury," posted Primus bassist/vocalist Les Claypool. "Charook — or as I called him, 'Chew-tabaki' — was an amazing human who had an incredible wit with a catalog of one-liners that could rival anyone on this planet. He was a rare individual who would make you belly laugh, often while pointing out and ridiculing one of your shortcomings. It was an honor to be made fun of by the mighty Charook. He was the Don Rickles of stage production. I miss him already…" As do we all.
No memorial or funeral arrangement had been announced at press time.
Leave a Comment: