IMS Technology Services Supplies Martin Audio for Temple University Ceremonies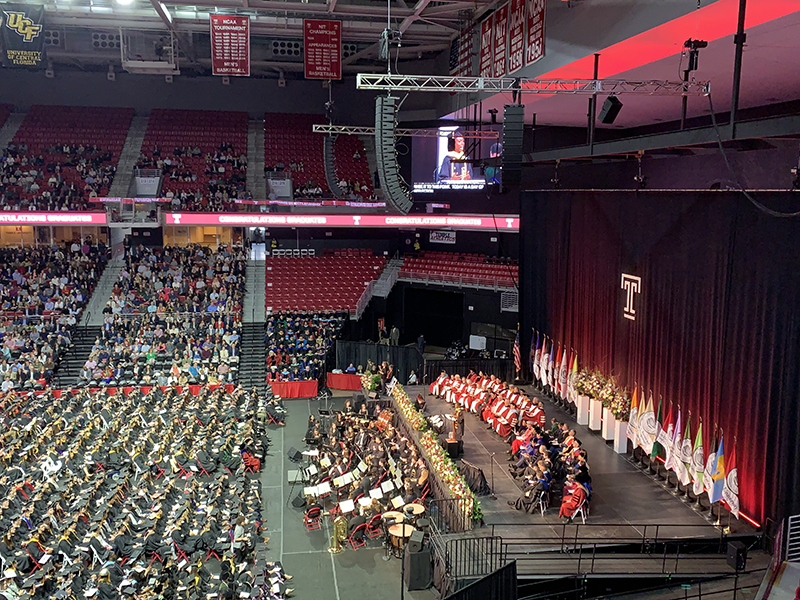 PHILADELPHIA – IMS Technology Services deployed Martin Audio WPM, CDD and SX218 subs for Temple University's Commencement earlier this year. More than 9,000 students graduated at the university's Liacouras Center during six ceremonies over four days.
More details from Martin Audio (www.martin-audio.com):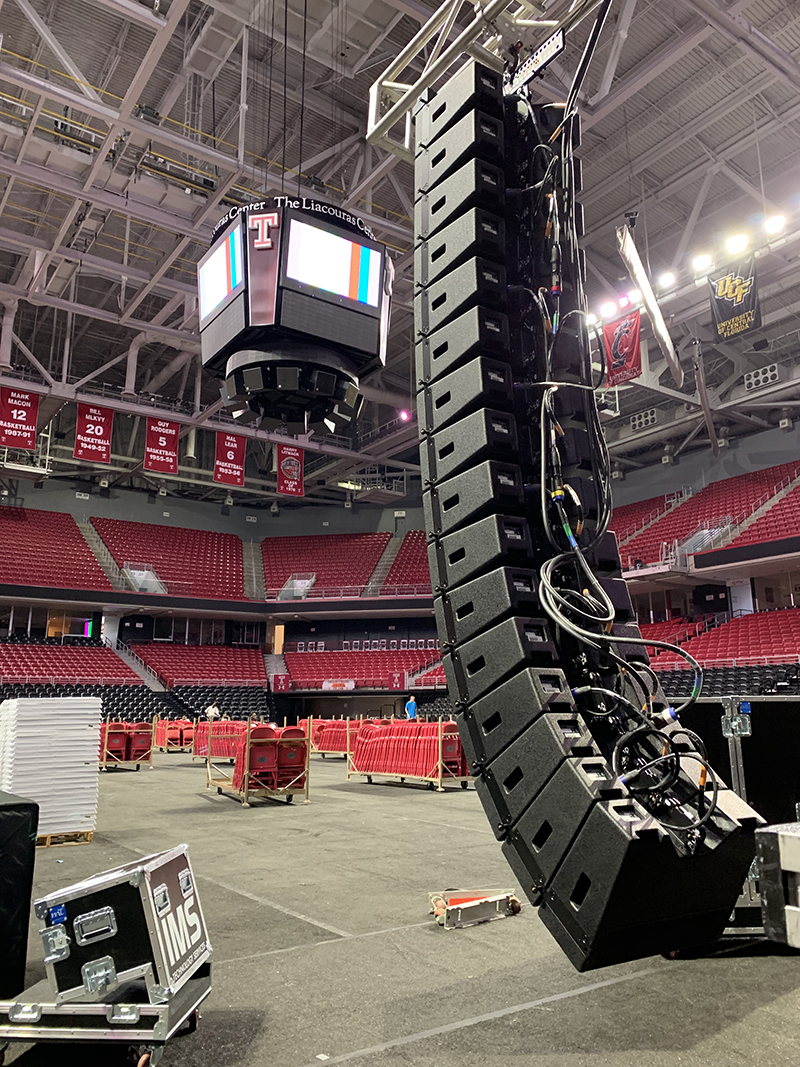 Asked about the event, Chris Leonard, Director of Audio, explains: "The Liacouras Center is a 10,200 seat multi-purpose sports arena on campus that is used for concerts, family shows, Temple men's and women's basketball games and more.
"First and foremost," Chris continues, "our primary goal was to have speech intelligible for every seat in the room so that family members hear the name of their graduate whether they are seated in the front row or 250 feet away in the back part of the arena."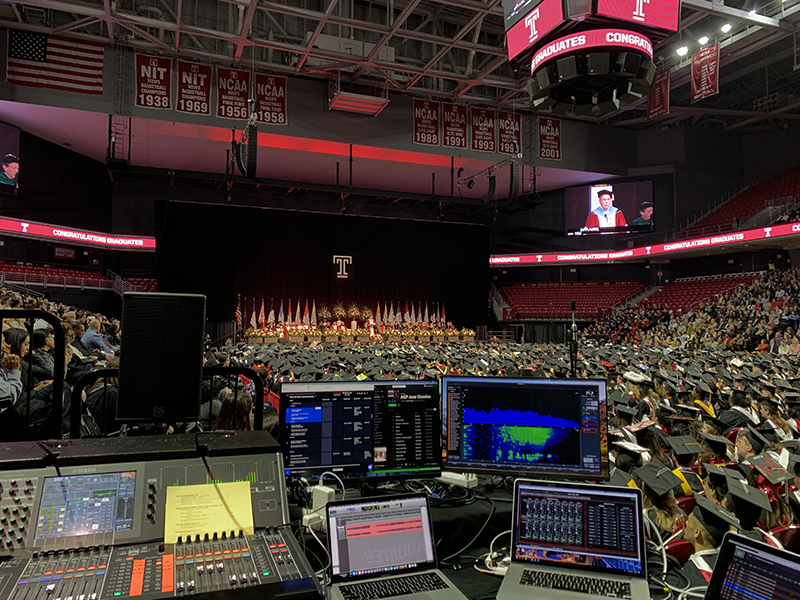 Working in any major arena to ensure clear speech throughout the venue possesses unique challenges in audio coverage depending upon seating configuration, materials the building is made of, size of crowd and type of event. For this event, IMS designed and deployed a system consisting of 56 Martin Audio WPM boxes with two main left right hangs of 16 and two left right side hangs of 12 for extended coverage in the arena. They also had a complement of 10 CDD12's and six CDD8's in a mix of front fill and foldback reinforcement so the faculty on stage could hear what was going on during the ceremony. Two stacks of SX218 subs in cardioid mode were ground-stacked by the stage. Five Martin Audio iK81's and two iK42's were used for amplification.
Commenting on the system's performance, IMS FOH engineer on site Aram Piligian explains, "In terms of challenges, the event did not include delay speakers at this event so the WPM's had to cover up to the back row of the arena's upper deck which they did very effectively. In addition to speeches, there was a 35-piece wind ensemble which had to be reproduced as well.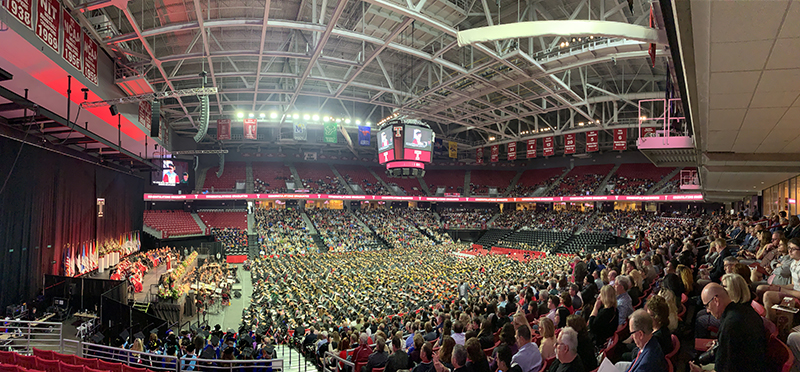 "The system sounded great with plenty of headroom and I felt comfortable knowing that what I was hearing at FOH was what the entire audience was hearing. The client was very happy with the way it sounded. In terms of amplification, because of the throw distance required, we were able to do one box resolution for the main hangs and two box resolution for the side hangs to achieve optimum coverage.
"Another highlight with WPM is the ability to do Hard Avoid® which keeps the energy off the stage and lectern where the speeches are given and enables much more gain before feedback and extra headroom which makes for a better mixing experience. We were able to get exceptional clarity for all of the seats. Prior to the event, we used Display® software for the prediction and this gave us the confidence that the system would perform and provide the sound quality we needed before we even got it up in the air."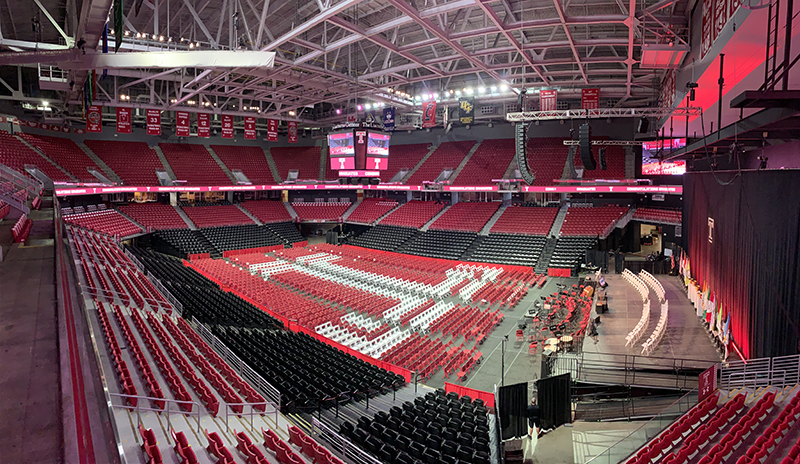 Asked about the effectiveness of WPM for IMS Technology Services events, Chris concludes: "We produce a wide variety of corporate and association events with audiences ranging anywhere from dozens to tens of thousands of people, so we need a speaker that can handle these events with different ceiling heights and acoustical challenges with a primary focus on speech. The power and consistency that WPM brings to speech in all of these environment is the primary reason we chose these speakers and why our clients experience outstanding audio quality and results."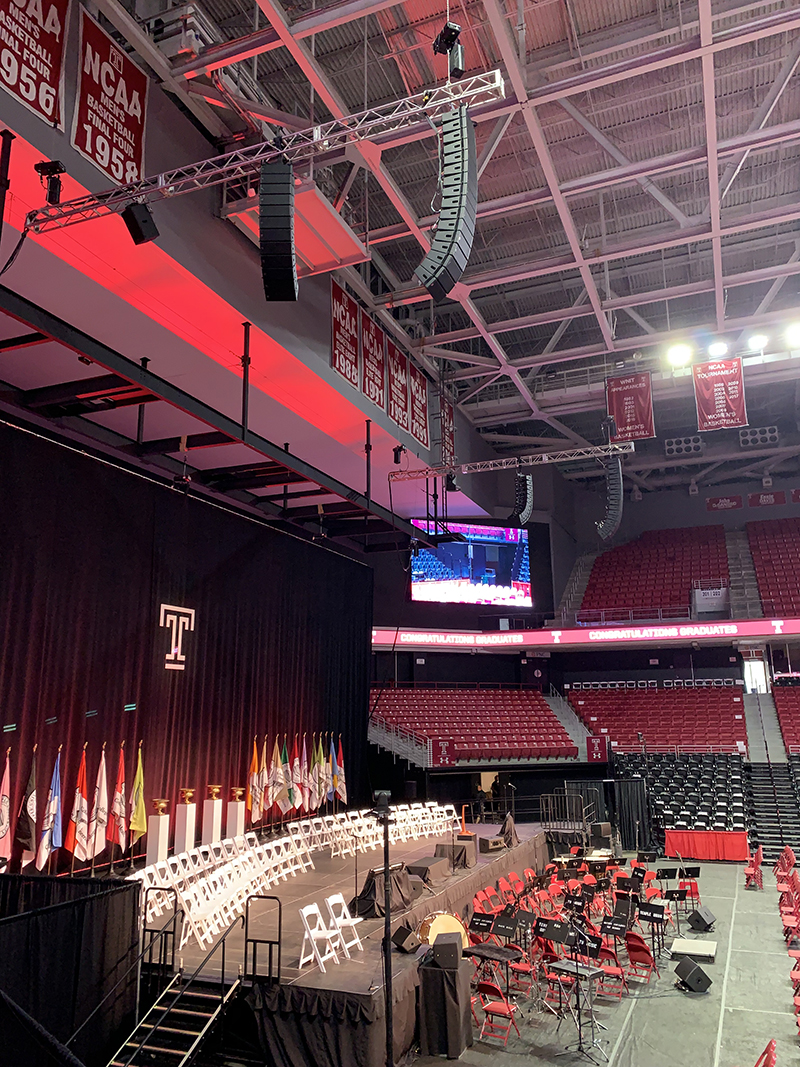 Leave a Comment: