Drummer Zachary "Lil' ZeKe" Bauer Turns to Sensaphonics for Help with Hearing Issues
CHICAGO – Zachary "Lil' ZeKe" Bauer is a drummer based in Corvallis, OR. A cello player in high school, Bauer actually had dreams of being a drummer that he never acted on until his hearing was damaged. His search for tinnitus relief led him to Sensaphonics.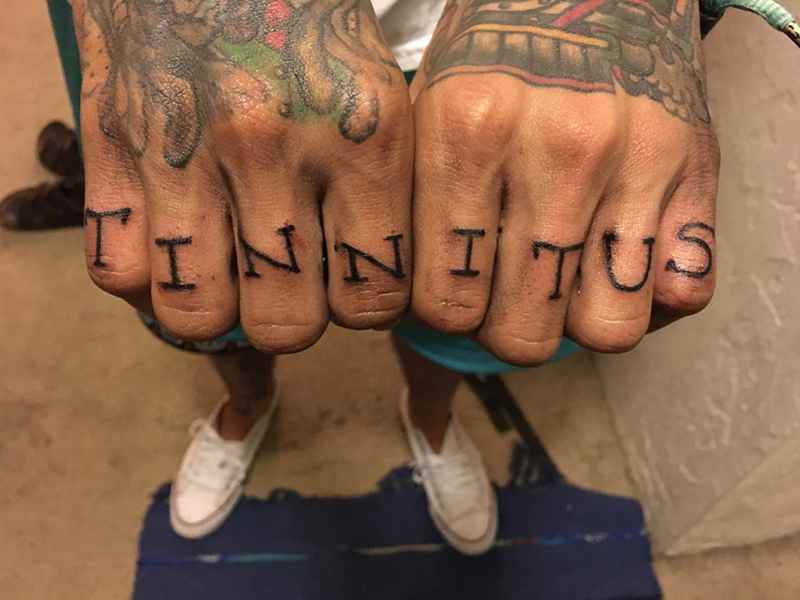 More details from Sensaphonics (www.sensaphonics.com):
It all started with a gun-shooting accident during a camping trip with friends. Basically, a gun went off close to Bauer's head, and the trauma triggered severe tinnitus. As a result, he now hears two different tones constantly – a maddening thing to live with 24/7. Zach sought medical help, but nothing would stop the noise. That was nearly four years ago.
"Life got very dark for me," he relates. "I stopped going out with my friends and tried to avoid the noise. All my doctors were very negative. Eventually, I just decided that if I was going to lose my hearing, I was going to do what I always wanted, which was to play the drums. Crazy, right?"
So Zach bought himself a drum kit, teaching himself for several months before connecting with a local percussion teacher, Larry London, for lessons. Now, after nearly four years, Zach is Lil' ZeKe, practicing constantly, teaching drums to kids at his own Lil' ZeKe's Drum Skoo, and posting the occasional Instagram video.
In his hearing video, Lil' ZeKe shares his experience in searching for the perfect hearing protection, including several products that did not work for him. He concludes by saying that he found his answer with Sensaphonics 2MAX in-ear monitors.
"I did the video out of love, just speaking my truth after all I went through with my hearing," he says. "I did a lot of research, and Sensaphonics was the one company I found that had a focus on hearing. I tried a lot of products, but nothing else gives me the 37 decibels of protection like my 2MAX. They go deep in the canal so a long-haired, heavy-headed person like me can use them all day. They don't stop the tinnitus; nothing does. But they do let me play drums when nothing else worked."
While getting the right product for his situation was his focus, it was Lil' ZeKe's customer experience with Sensaphonics that left such a positive impression. "Right from the beginning, they took my issues seriously, even though I'm just a small-time drummer," he says. "They answered my questions, figured out the problem, and educated me along the way. I love the fact that they treated me like family. They replaced my stress about hearing with trust, which means a lot to me personally."
His experience inspired Lil' ZeKe to raise awareness of hearing health in the music community. "Going out to shows, now I really notice all the people playing without any hearing protection," he observes. "After my own experience, I don't want anyone who plays music and loves it to have that taken away, so I wanted to kind of shine a light on this issue. Making that video was a super fun way to do that. I got to be my goofy self and speak some real truth about something important."
Leave a Comment: