2018 RCF Line Array Roadshow Heads to Pacific Northwest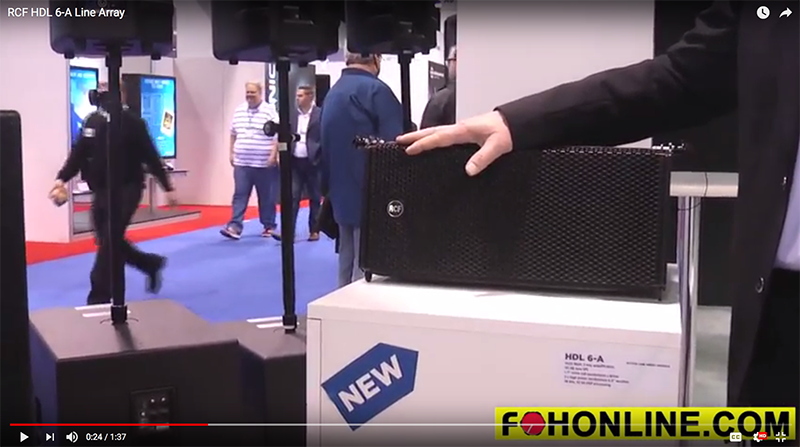 VANCOUVER, WA – The 2018 RCF Line Array Roadshow Tour heads to the Pacific Northwest April 23-25. Systems will be set up to demonstrate the new HDL6-A (pictured here) and HDL30-A line arrays, NXL Series line source products, new EVOX J Series in addition to other products from the RCF lineup. RCF engineering personnel will be on hand to meet and discuss line array technology, demonstrate subwoofer configurations, offer demonstrations on RCF RDNet control software, and more.
More details from RCF (www.rcf.it):
There will be two stops in the Pacific Northwest. On Monday, April 23 at the Crossroads Communication Church, 7708 NE 78th St. in Vancouver, Washington from 10 a.m.-4 p.m.; and Wednesday, April 25 at the Auburn Avenue Theater, 10 Auburn Ave. in Auburn, Washington from 11 a.m.-4 p.m.
"These events are the best way to get up close and personal with RCF products," says Mike Madlener, Vice President of Sales and Marketing for RCF's Pacific Northwest manufacturer representative firm Audio Source. "We will have a full lineup of products, not only of the line arrays, but also other solutions including line source products, as well as the new ART Series models and EVOX J8."
The demonstrations on the line arrays will feature full systems with compatible subwoofers.
There is no charge to attend these events. For more information and to register, contact Audio Source 425-602-4379 or info@audiosource.org
Leave a Comment: