WORK PRO Blueline Installed at Alicante Hotel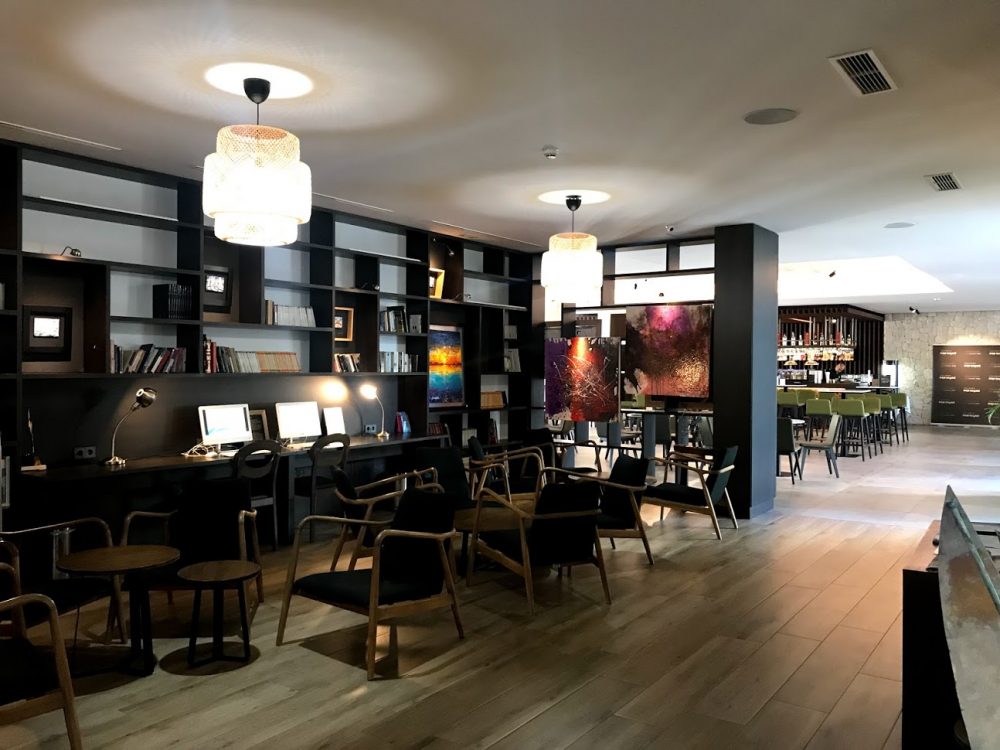 ALICANTE, Spain -A WORK PRO Blueline AoIP audio management system has been installed at the Cap Negret Hotel as part of a recently-completed renovation project.
More details from Equipson (www.equipson.es):
Located in a privileged spot next to the azure waters of the Altea on the Alicante seafront, itself long famous as a refuge for poets, singers, painters and sculptors, is the renowed four-star Cap Negret hotel. As part of a recent thorough renovation taking in the major seafront rooms, junior suites and public areas, audio integration company Sonido Limón, working on behalf of the hotel management, chose a variety of WORK PRO sound reinforcement equipment. The installation includes BlueLine AoIP audio management systems and the stylish and discreet frameless C PRO speakers, which feature magnetic speaker grilles for fast and easy interior access.
The BlueLine system operates over CAT5 cable, allowing seamless control of six audio sources across eight different zones via an existing IT network. This is how it is being used at Cap Negret, where the entire streaming audio entertainment and paging system, accessed via a dedicated VLAN configuration and based on PoE WORK PRO SPS 8 paging stations and wall-mounted BLC1 control units, now runs over Ethernet using IT connections dating from before the renovation.
"Wiring up the BlueLine system for discrete control of the audio systems on a zone-by-zone basis within the hotel has been simplicity itself" comments Sonido Limón CEO Vicente Limón. "The ability to run all of the BlueLine systems from the hotel's existing Ethernet connections made everything easy to install — thanks to the PoE paging stations, we didn't even have to think too hard about power connections. And of course, if the hotel requires it, expanding the system using the existing IT network will be equally straightforward in future."
Leave a Comment: