The Warehouse Supports "Light on the Shore with Edinburgh Gin Seaside" Performances with Adamson Systems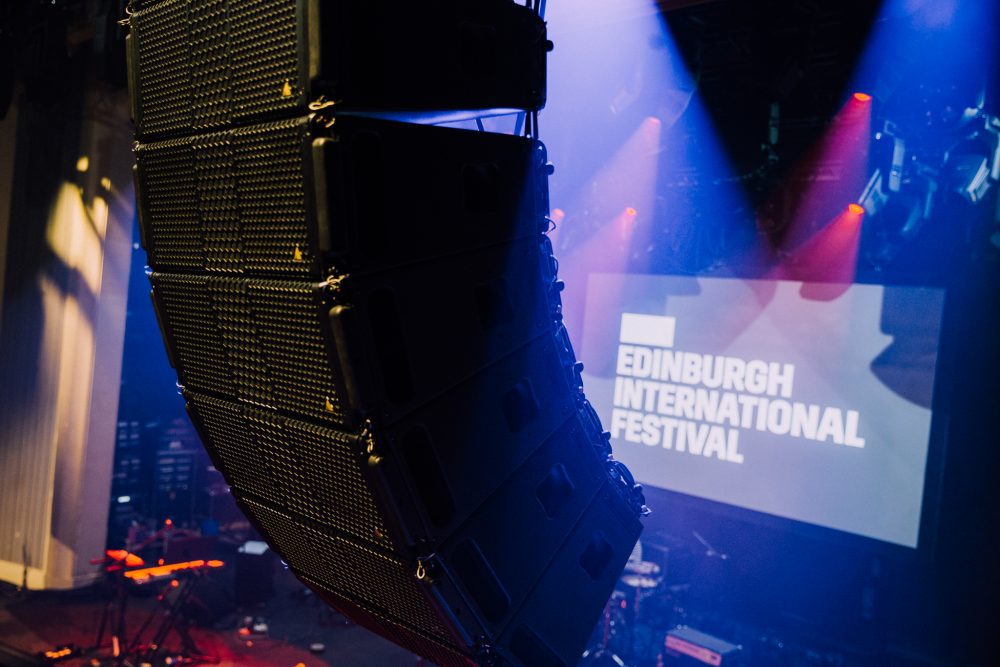 EDINBURGH, Scotland – The Warehouse provided Adamson Systems gear for "Light on the Shore with Edinburgh Gin Seaside," a series of musical performances and collaborations that took place at Edinburgh's Leith Theatre in August.
More details from Adamson Systems Engineering (www.adamsonsystems.com):
Leading pro-audio provider, The Warehouse concluded a successful Edinburgh International Festival last month having provided advanced audio solutions for the spectacular opening and closing events and many shows in-between. This year The Warehouse also became an audio partner for the innovative "Light on the Shore with Edinburgh Gin Seaside" series of shows with loudspeaker brand Adamson.
Celebrating the creativity, originality and international impact of Scottish popular music, Light on the Shore featured 16 events across 14 nights, running throughout August at Leith Theatre. Closed for almost 30 years, the International Festival welcomed audiences to this unique venue, situated in one of Edinburgh's most vibrant and creative districts.
Graeme Brown from The Warehouse was systems engineer on site for the whole run. The front of house system consisted of 24 Adamson S10 line array loudspeakers together with 8 X E119 sub bass loudspeakers and 2 X P15 loudspeakers powered with Lab Gruppen PLM 20K44 amplifiers running Lake processing. The monitor system comprised of 12 X Adamson M15 wedge monitors powered by Lab Gruppen PLM12K44 amplifiers. Most of the shows were mixed via Yamaha CL5 and Midas Pro 2 front of house desks and AKG, DPA, Sennheiser, Shure andNeumann microphones were used for speech and vocals.
From punk to post-punk, new wave to no wave, alt folk to pop folk, and ambient electronica to techno, this truly eclectic season was driven by some of Scotland's most innovative artists, curators and promoters.
Seminal Scottish artists such as Mogwai, King Creosote, Julie Fowlis, The Jesus and Mary Chain, Django Django and Karine Polwart performed their own work, accompanied by international artists including Joan as Police Woman, Michael Rother and James Holden.
There were also series of specially curated nights by Scottish festivals and promoters including Hidden Door and Celtic Connections. Essential, groundbreaking works by Boards of Canada, Anna Meredith were reimagined for orchestral forces and promoters and collectives shaped unforgettable nights matching the well-loved and the yet to be discovered.
Light on the Shore's final event was an evening hosted by Scottish super-star and Emmy Award winner Alan Cumming who presented his Club Cumming to a sold-out Leith Theatre, closing the season with raucous mix of dance, drinks and debauchery in his party to end all parties.
Derek Blair, director The Warehouse commented; "It was a real privilege to partner such as cutting-edge season of shows in such an amazing venue and to work alongside John Robb, Murray Boyd and Tom Zwitserlood from the Edinburgh International Festival. The Adamson system was very well received by front of house engineers, tour managers and artists, we had some very nice comments about how well the system performed while being used by a very diverse range of acts.
Leave a Comment: