RCF Manufacturer Reps Tour HQ and Facilities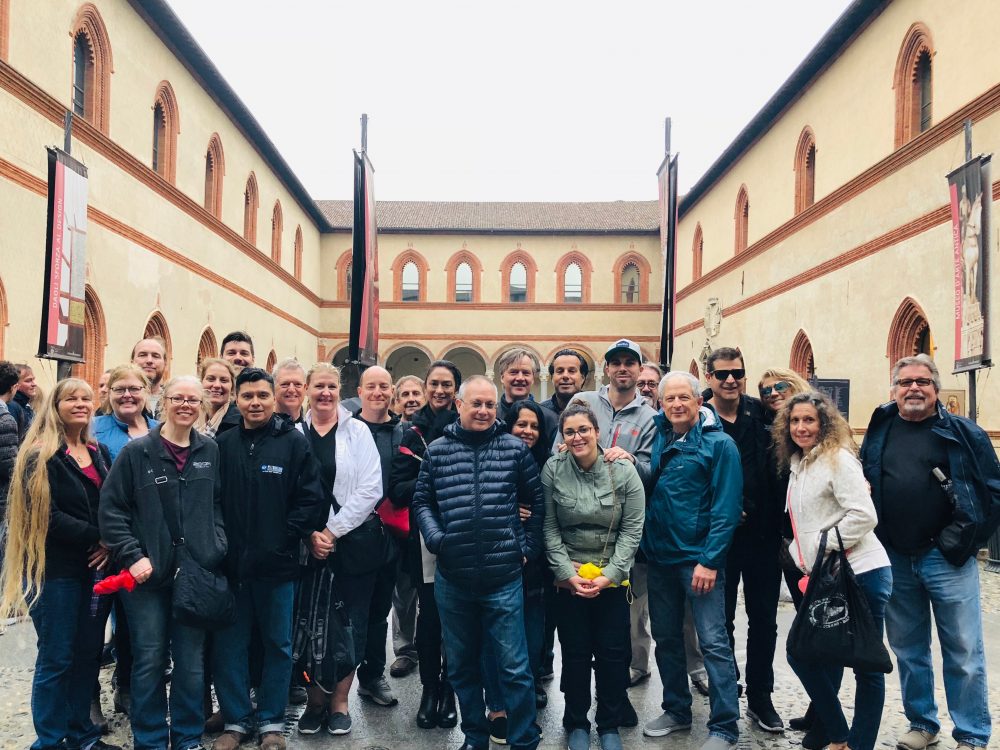 REGGIO-EMILIA, Italy – RCF honored its independent manufacturer representatives with a trip to Italy to tour the RCF headquarters and manufacturing facilities.
More details from RCF (www.rcf.it):
In celebration of sales and marketing efforts by the independent manufacturer representatives of RCF in the United States, the group was honored with a trip to Italy and a tour of the RCF headquarters and manufacturing facilities.
As product sales continue to grow in the United States, "we couldn't reach these levels without this valuable group of representatives," says RCF USA CEO Roni Nevo. "The awarding of this trip is the honor for their hard work and contribution that leads to our continued growth."
Members of the rep force from On the Road Marketing, Quest Marketing, Eaton Sales, Bob White Associates, Ludwig Marketing, Cowser Marketing, Marshank Group, J.A.M.S. and Audio Source joined the RCF USA management team on the trip.
RCF is an Italian loudspeaker manufacturer headquartered in Reggio-Emilia. The group had the opportunity to see the actual manufacturing processes of the RCF product. In addition, they got to hear many of the new products that are forthcoming in the new RCF display showroom.
"We learned a lot during our visit," said Quest Marketing representative Matt Pogorelc. "The new demo room was great and being able to hear the new products before they come to market gives us a tremendous advantage."
All was not work for the group. A tour of Milan took them to sights including the Sforza Castle and Milan Cathedral.
"Our rep team works hard in representing RCF," says Vice President of Sales and Marketing Tarik Solangi. "We appreciate that. But we also want them to enjoy life. To be able to bring their spouses and see the sights of Italy is just as important to us in the health and well-being of our team."
Leave a Comment: